VRAi FITNESS SB1000X EXERCISE SPIN BIKE WITH BLUETOOTH APP COMPATIBILITY [Ultimate Fitness Bundle]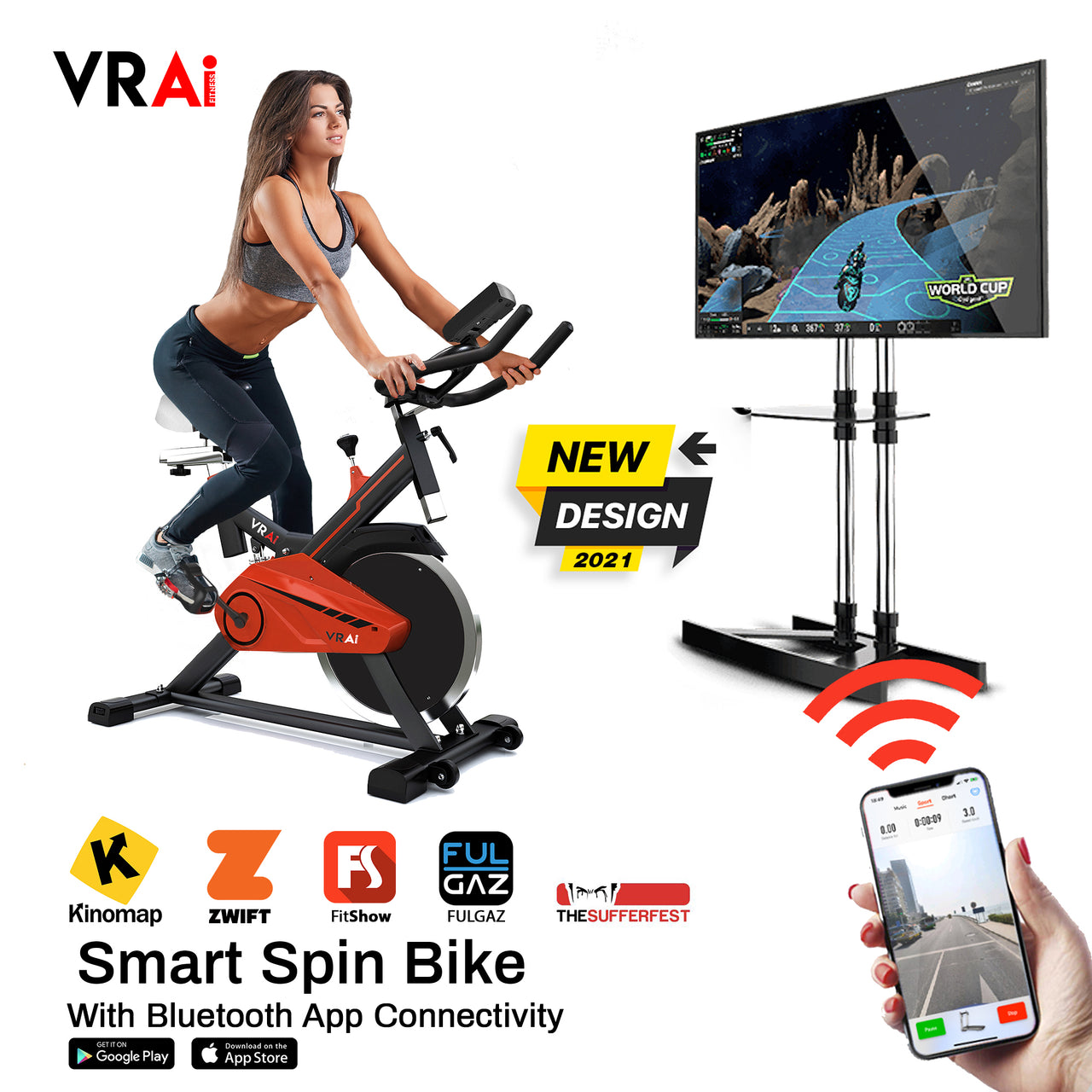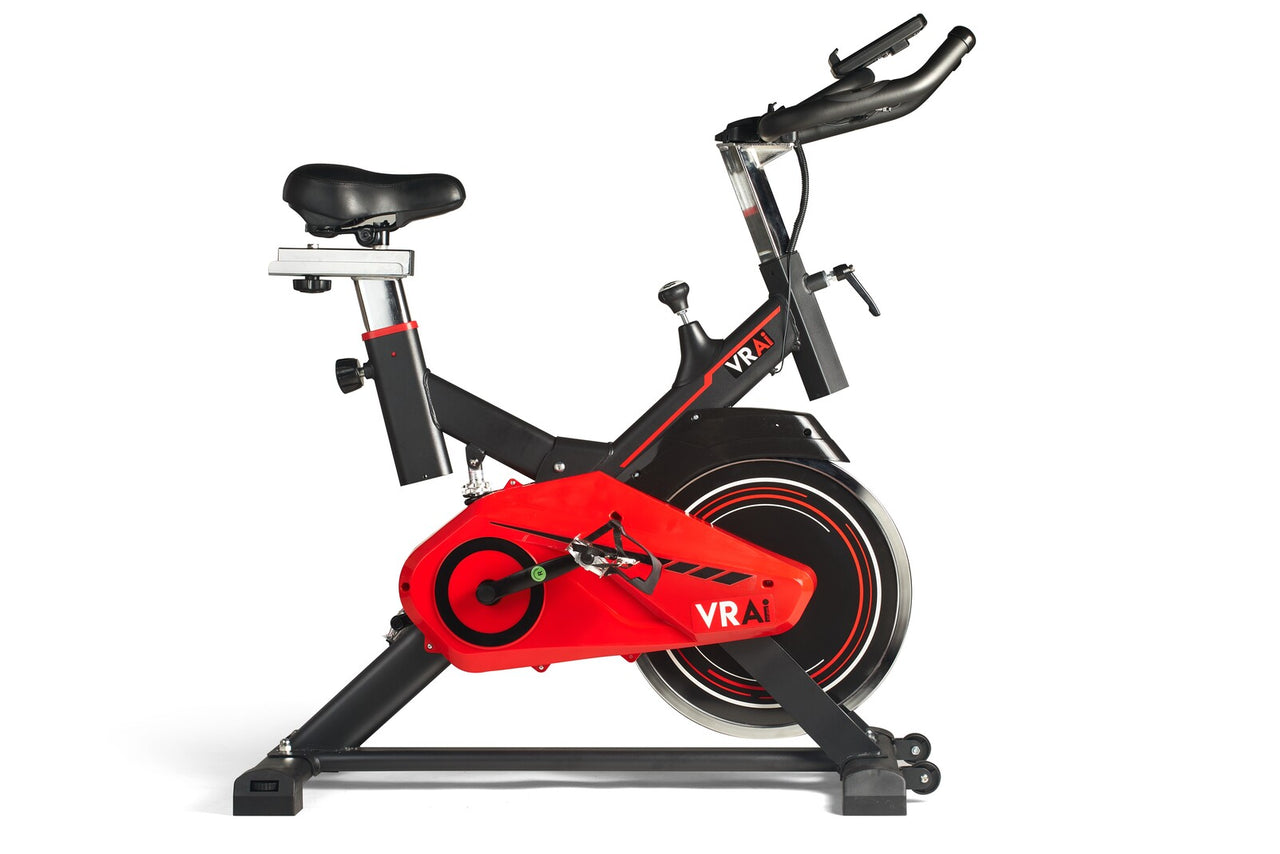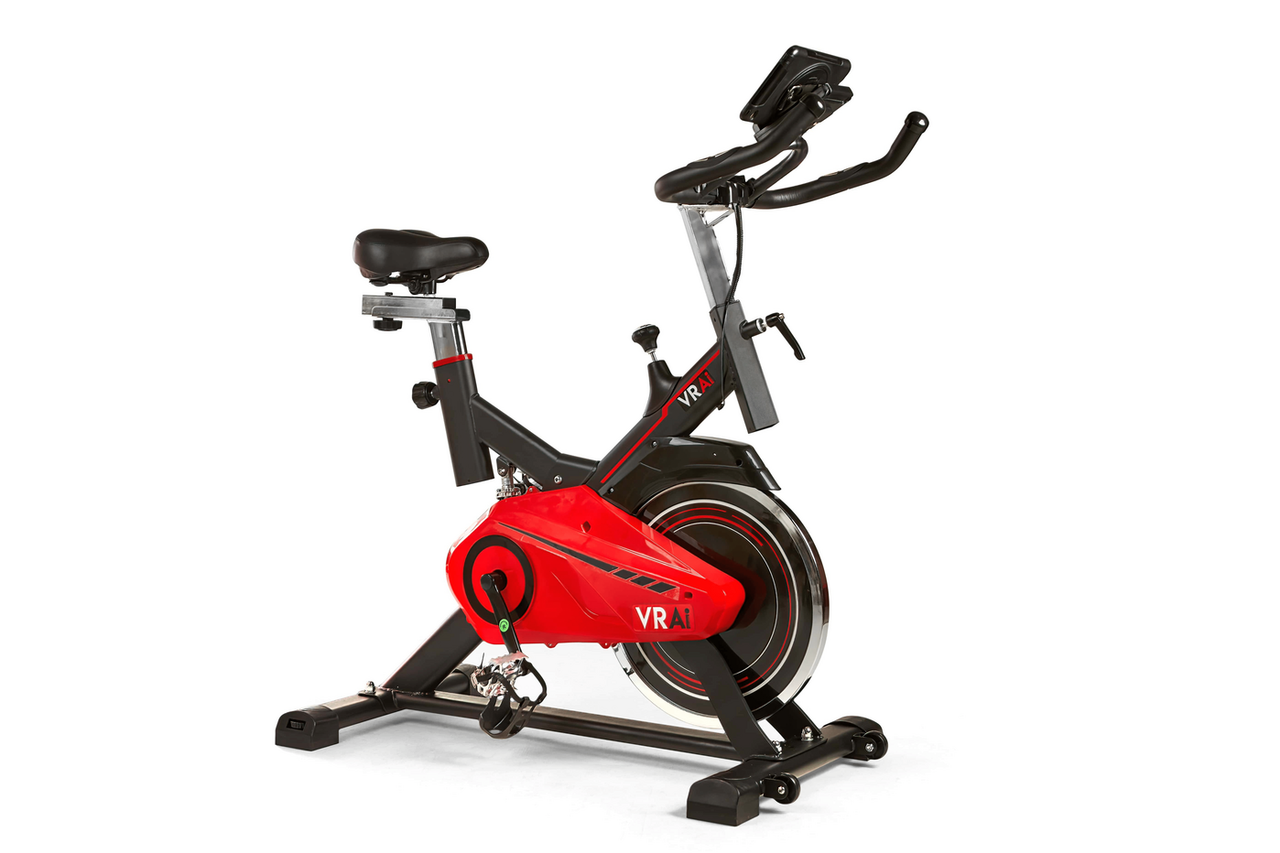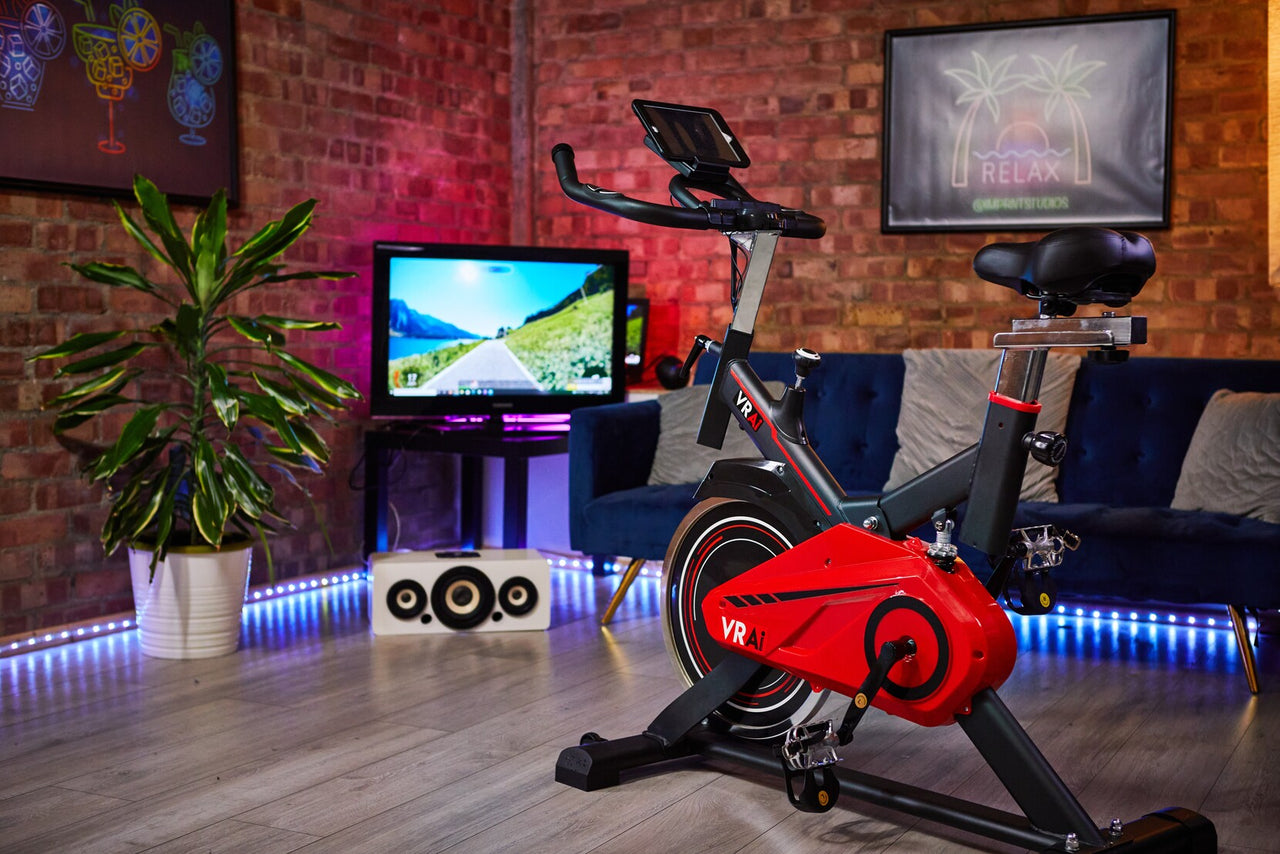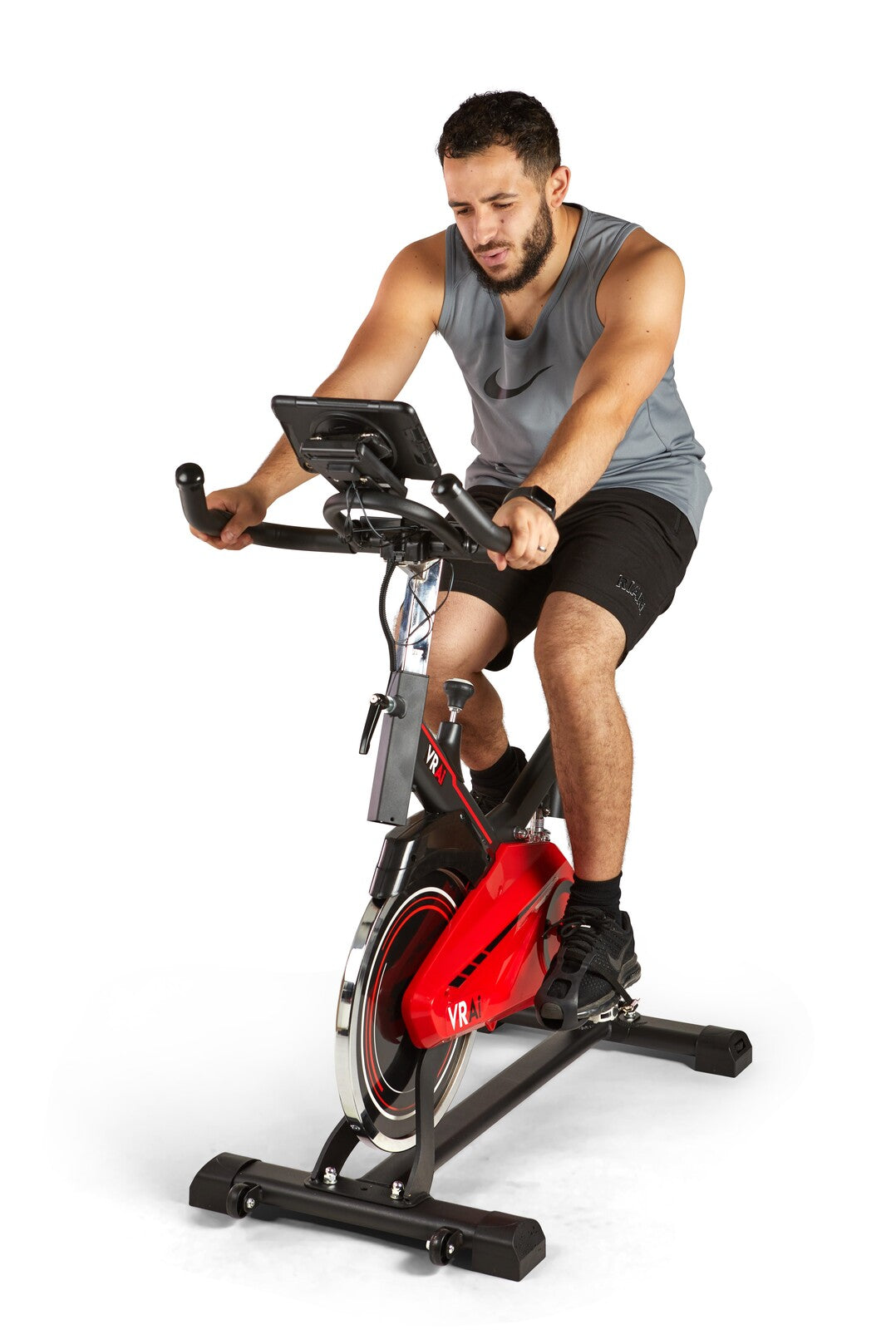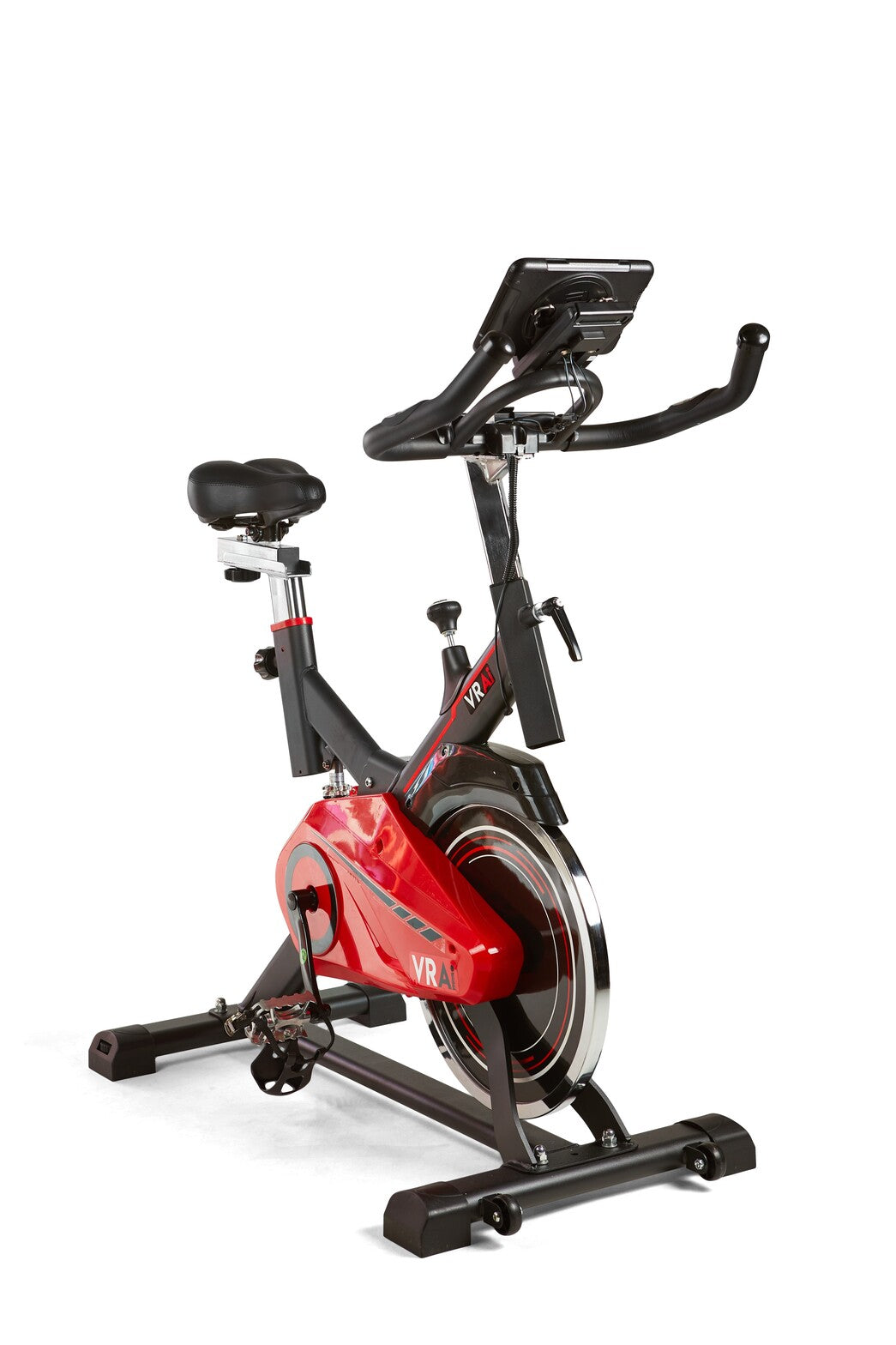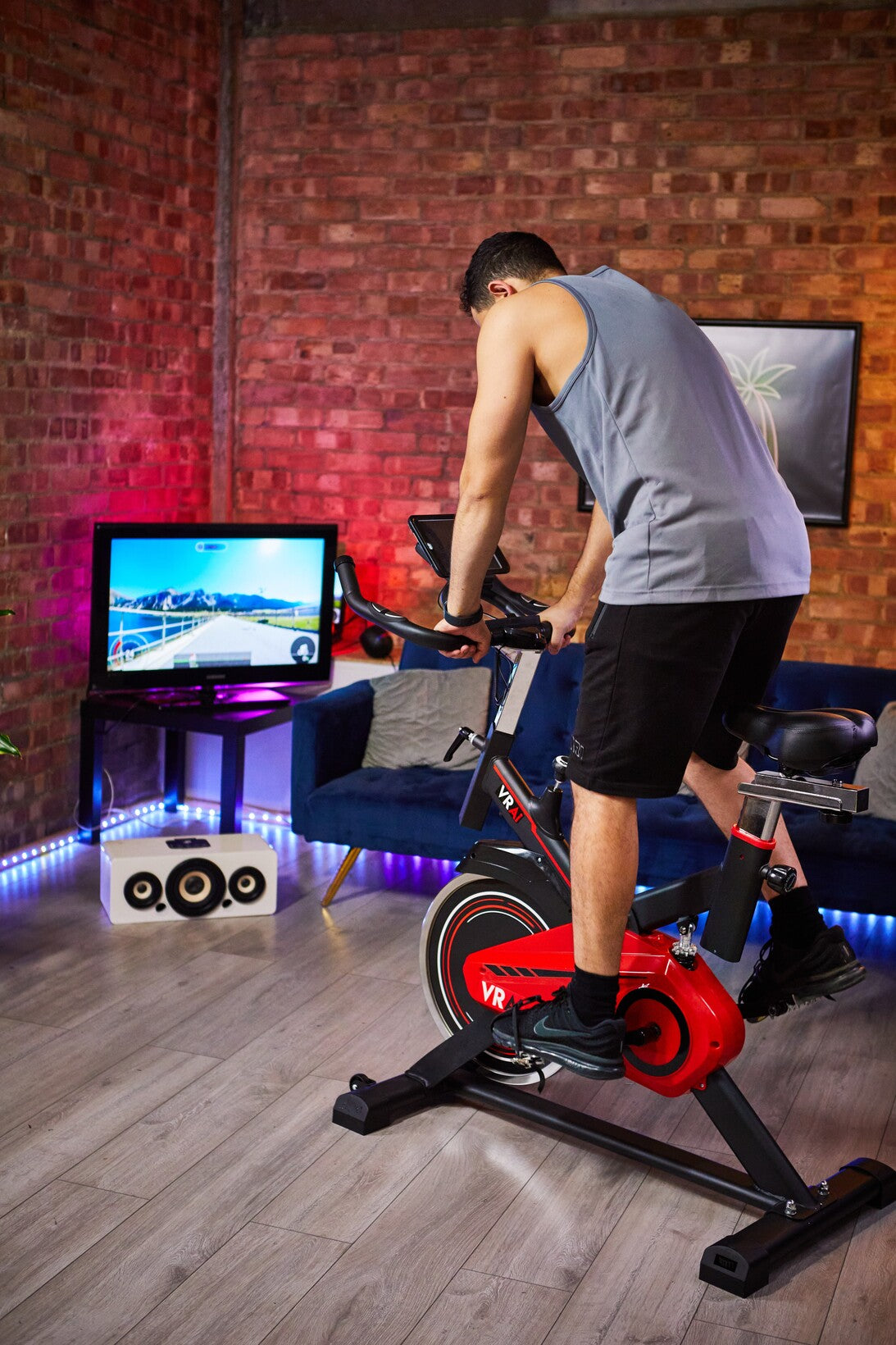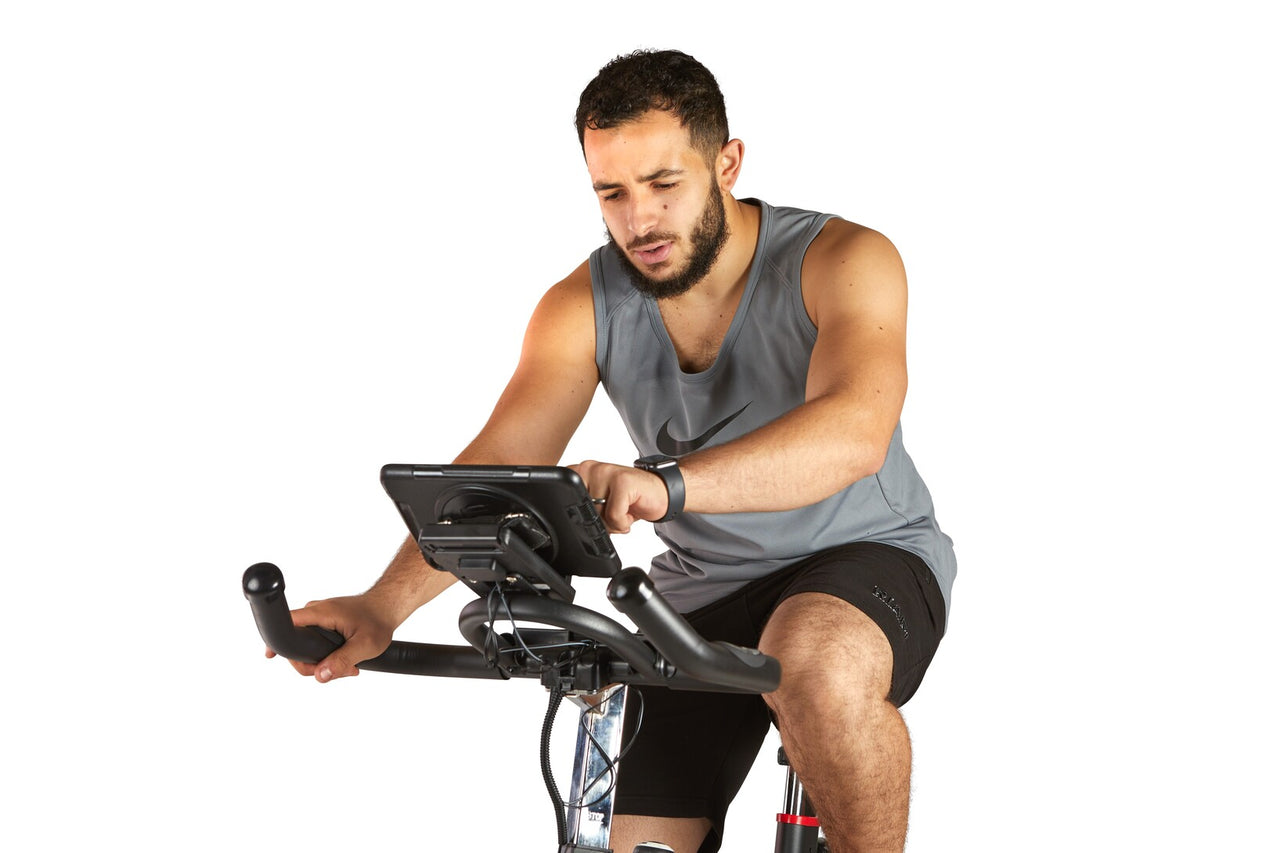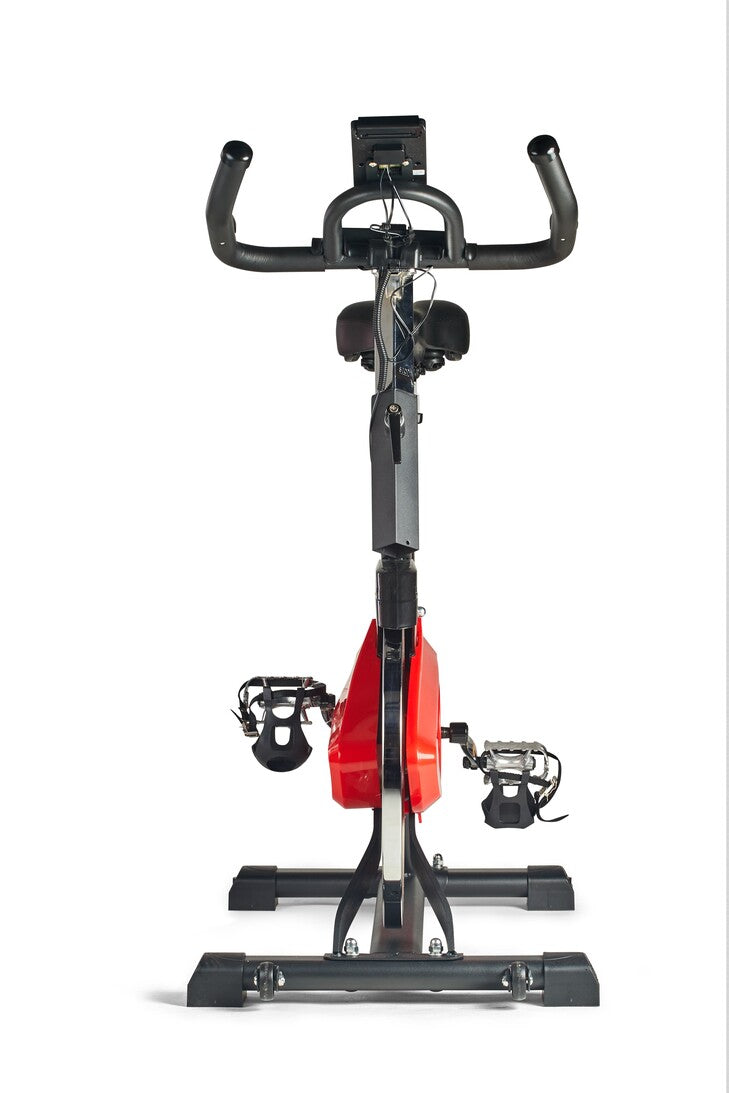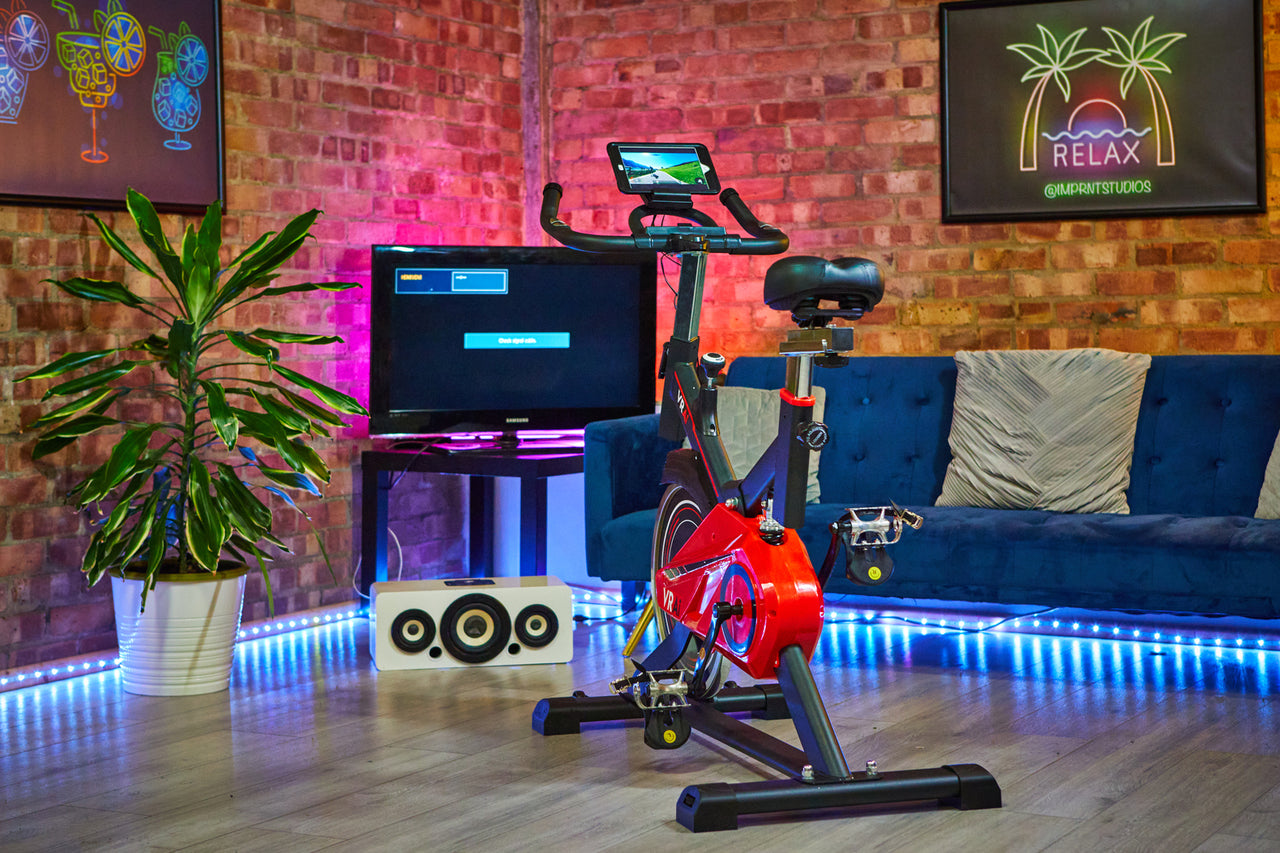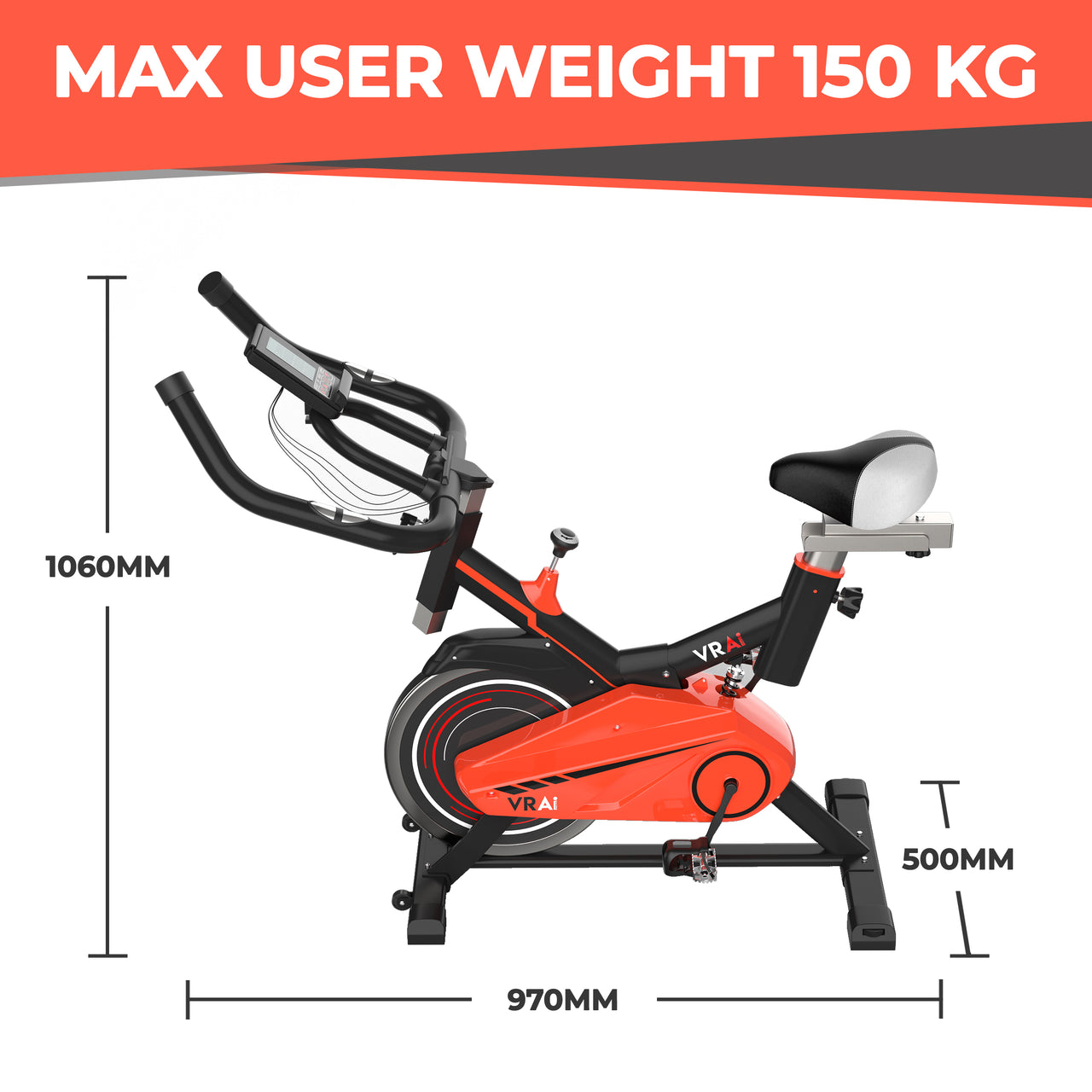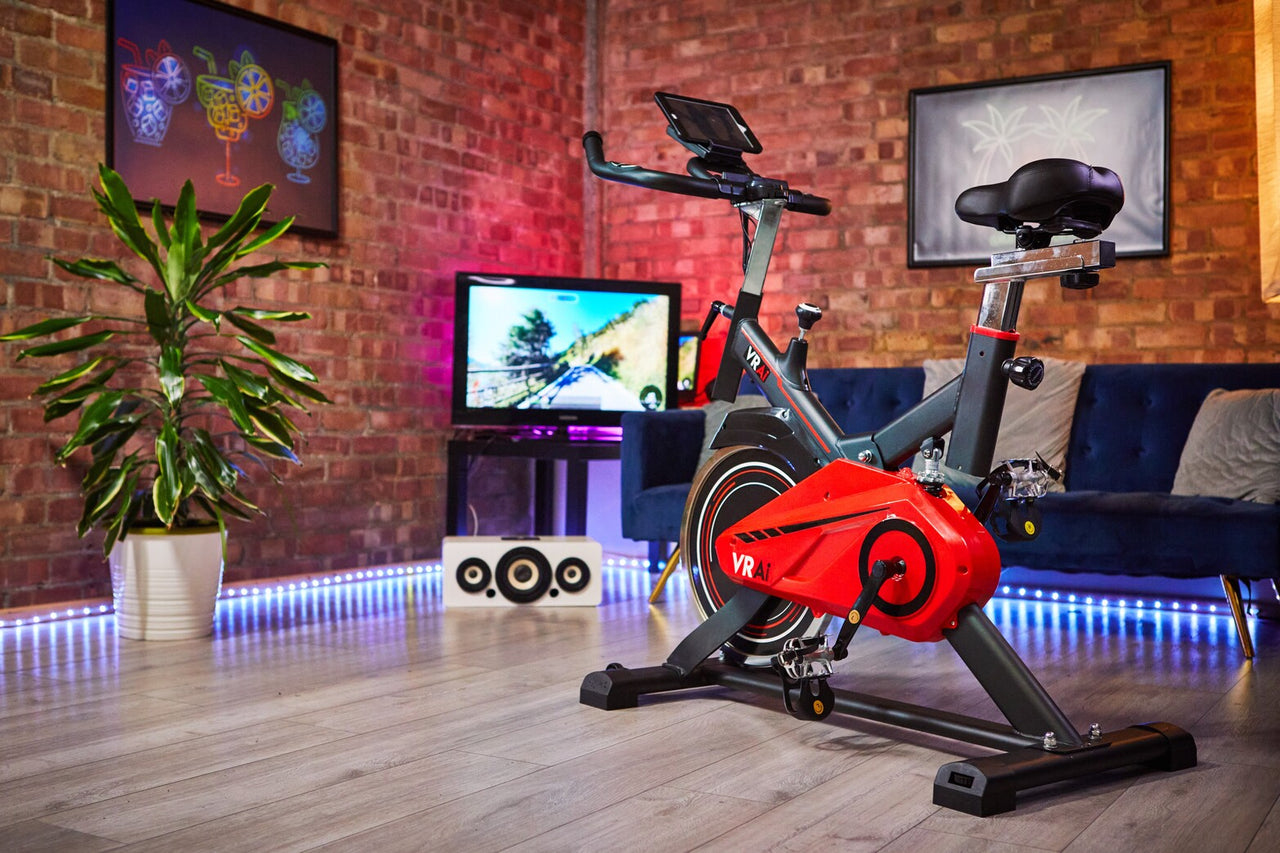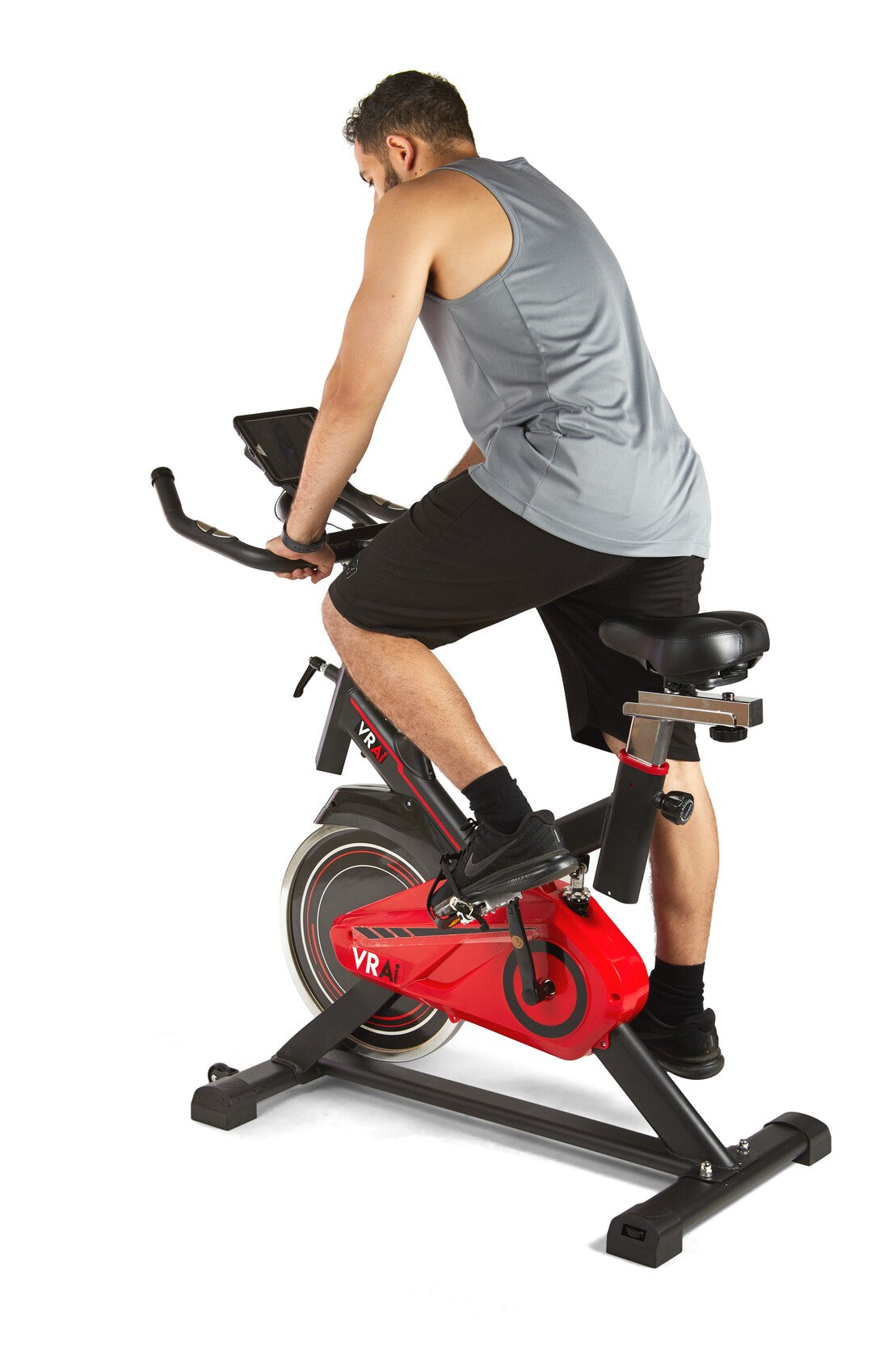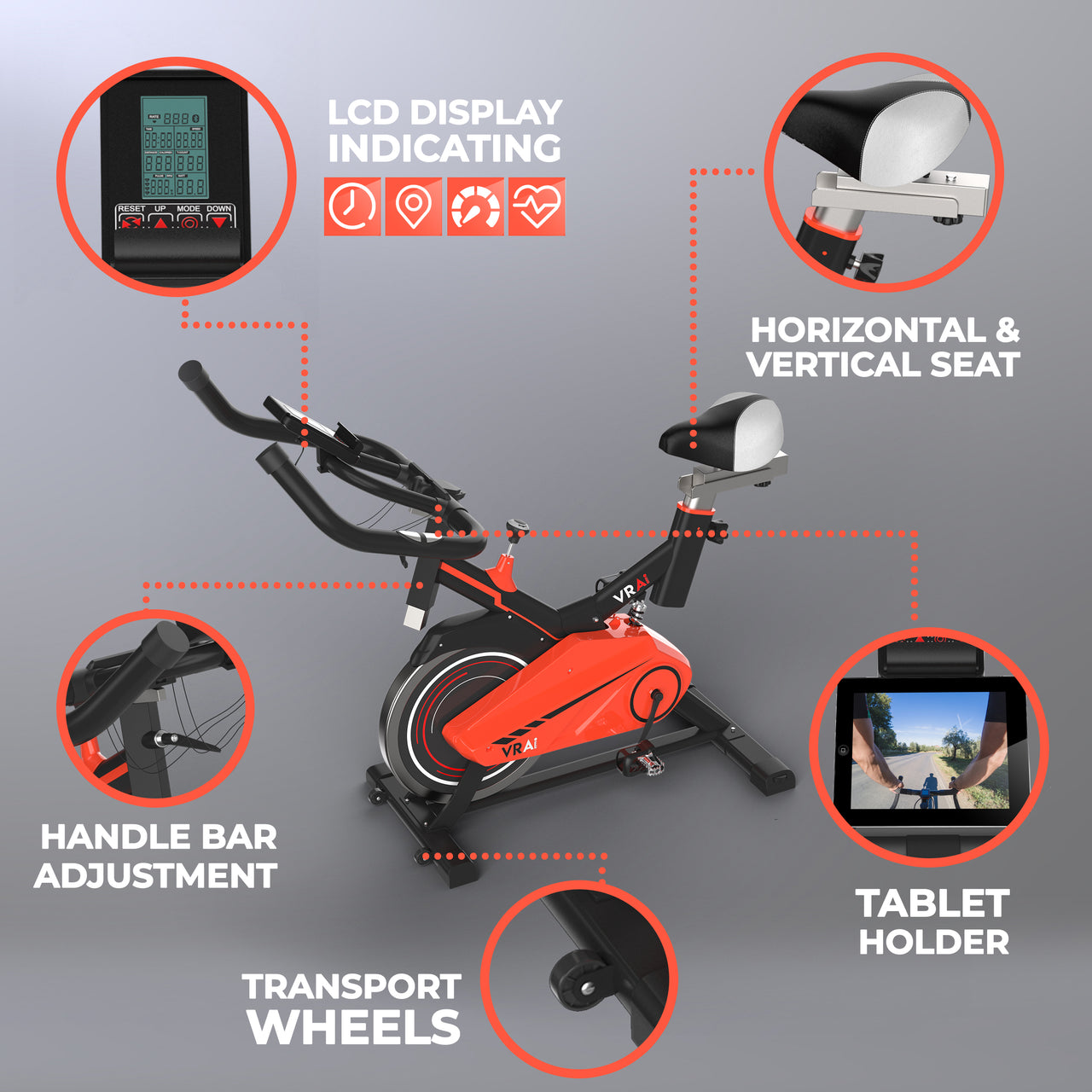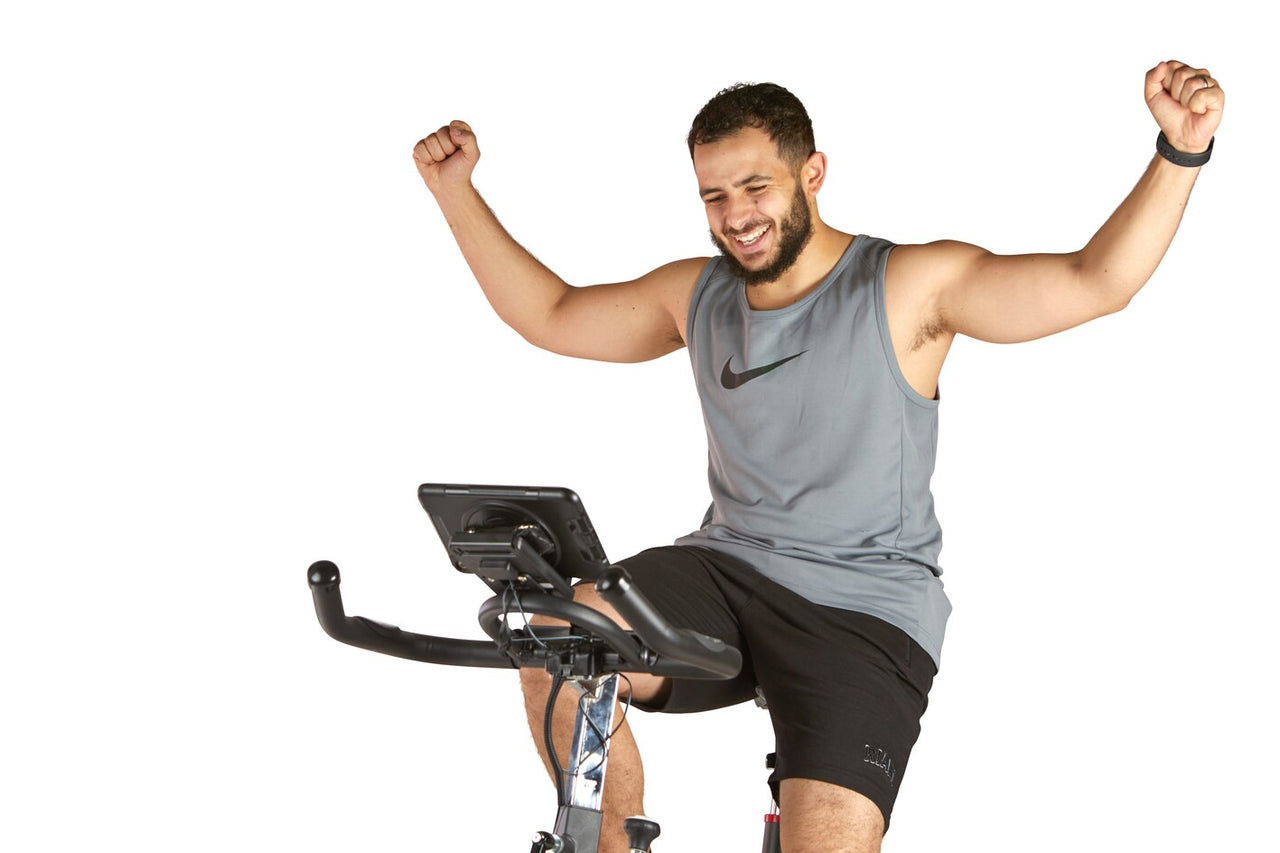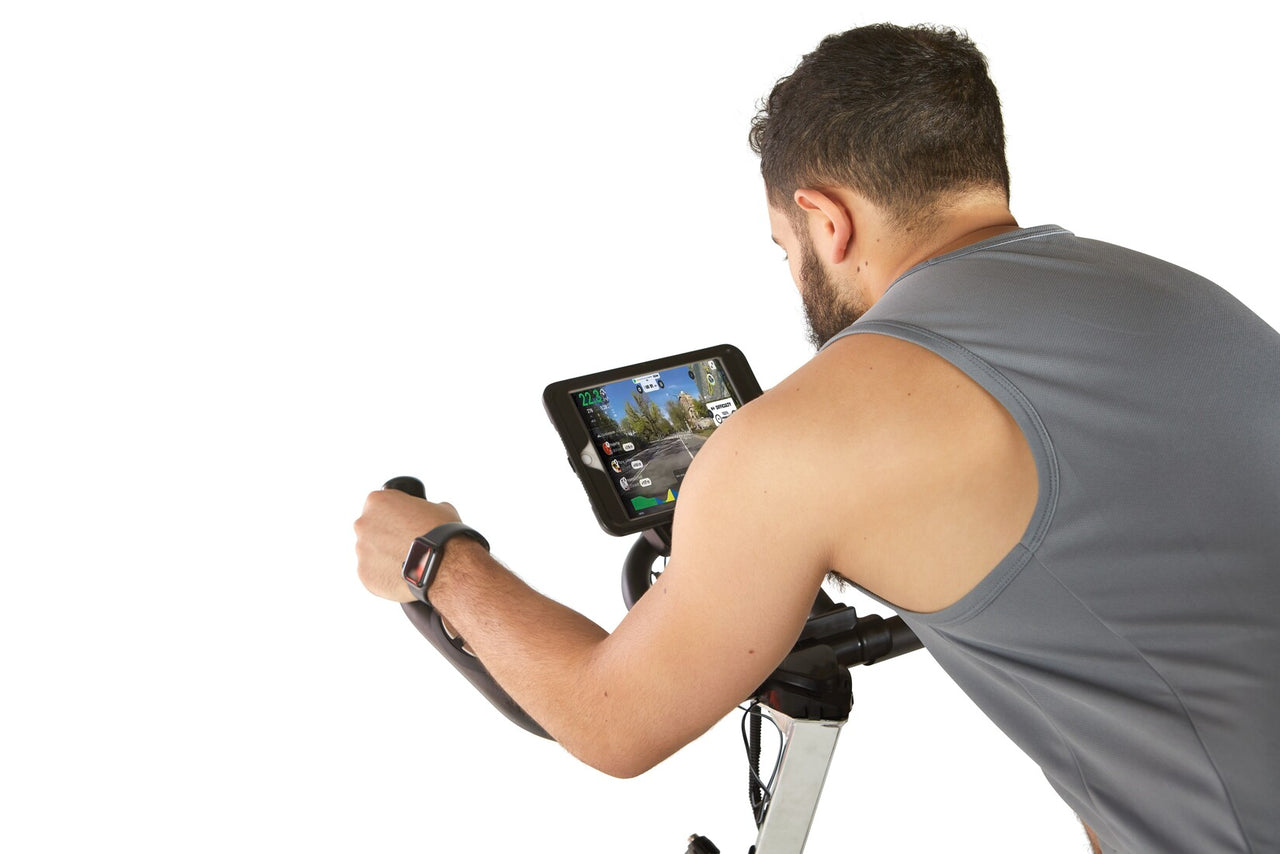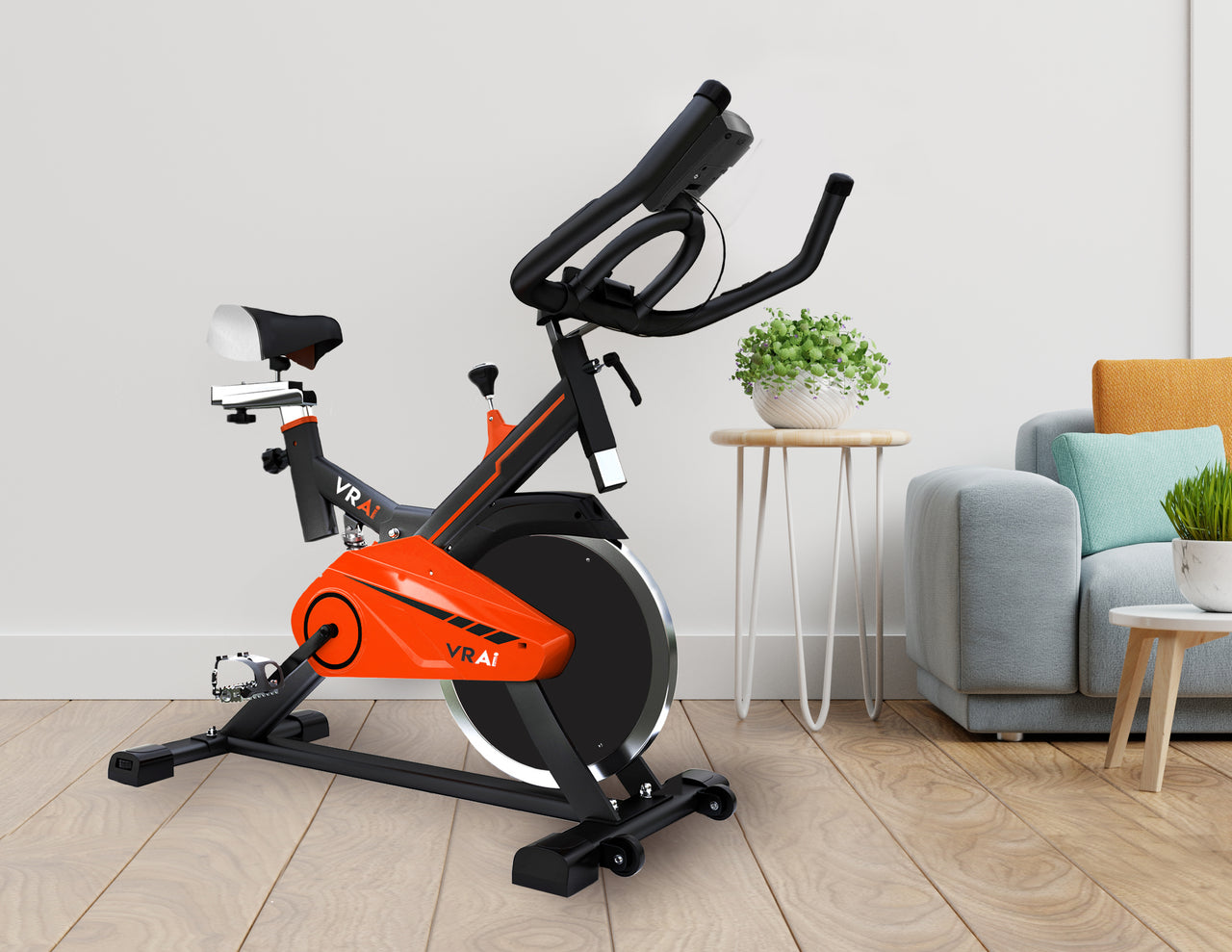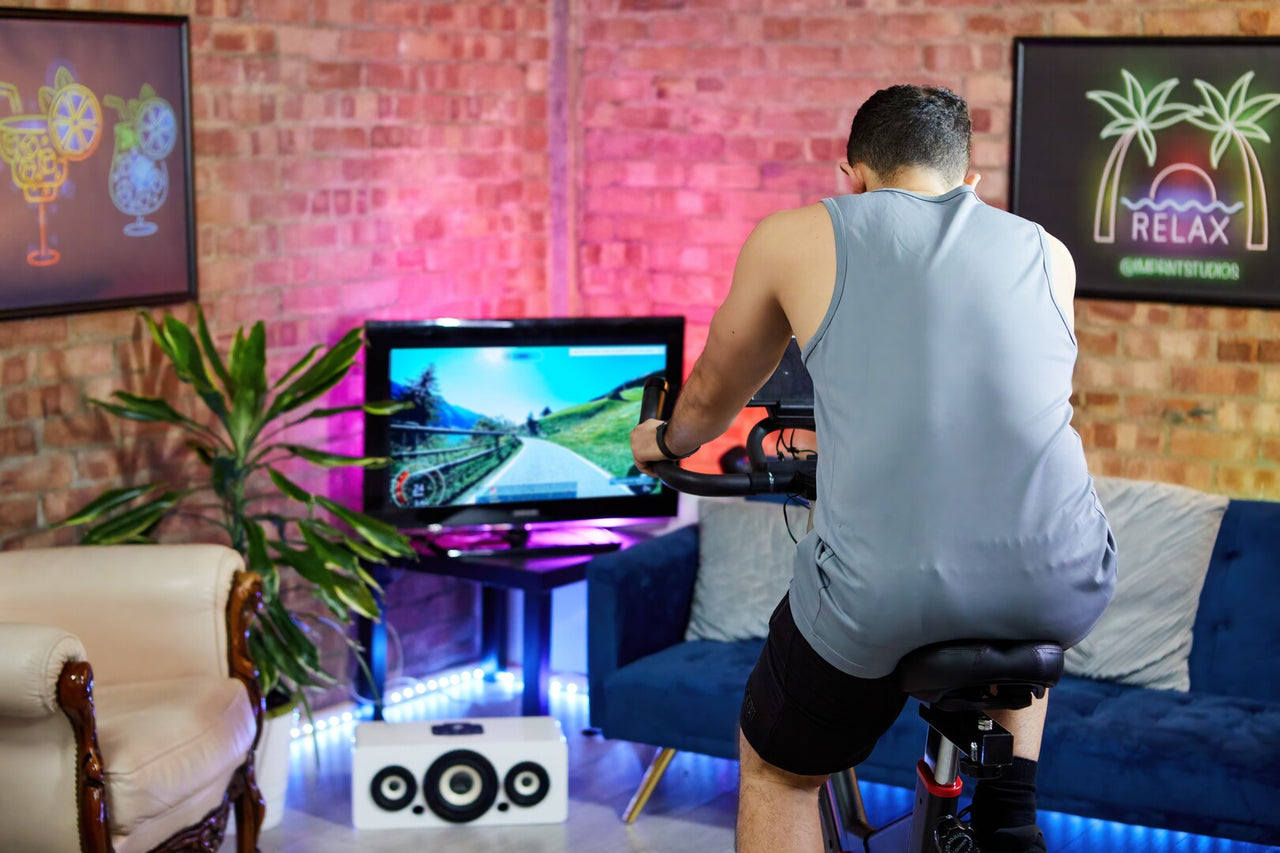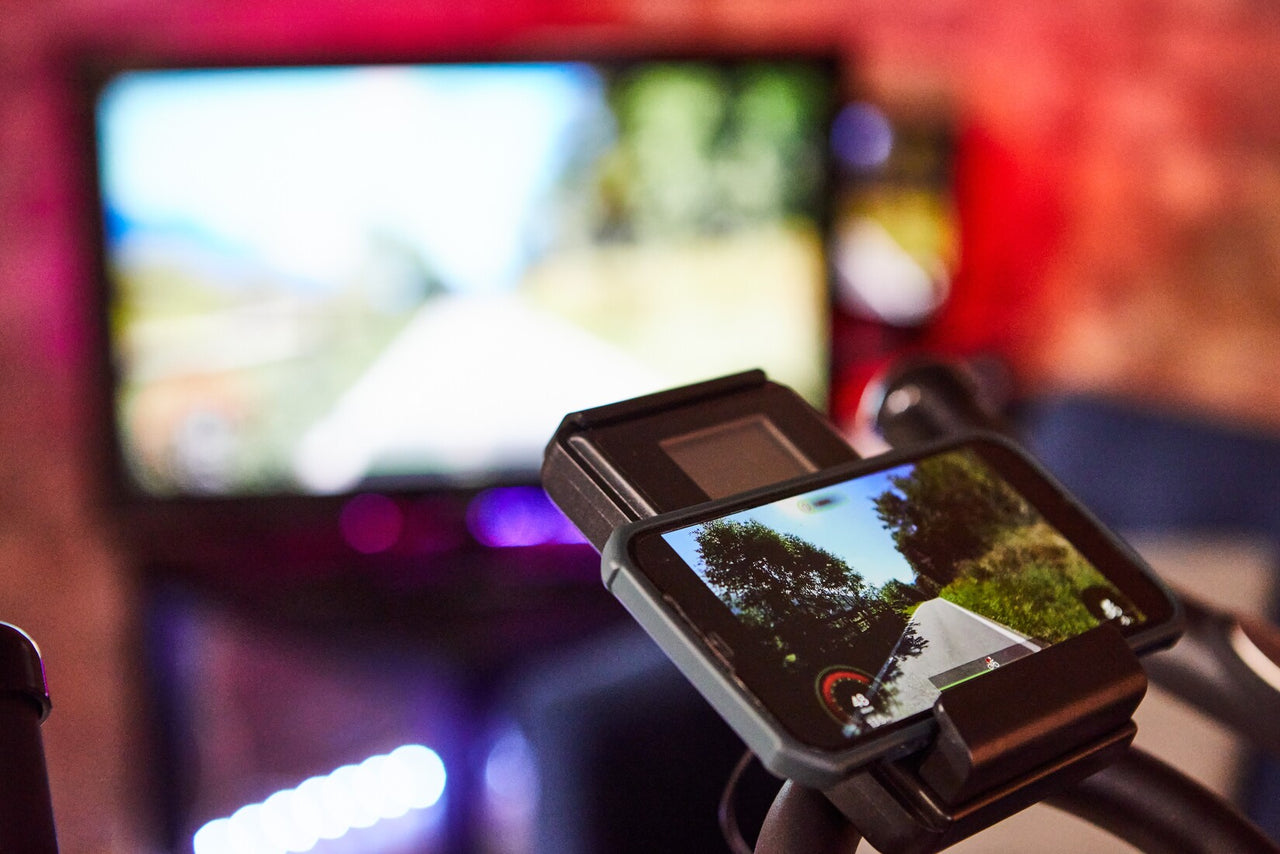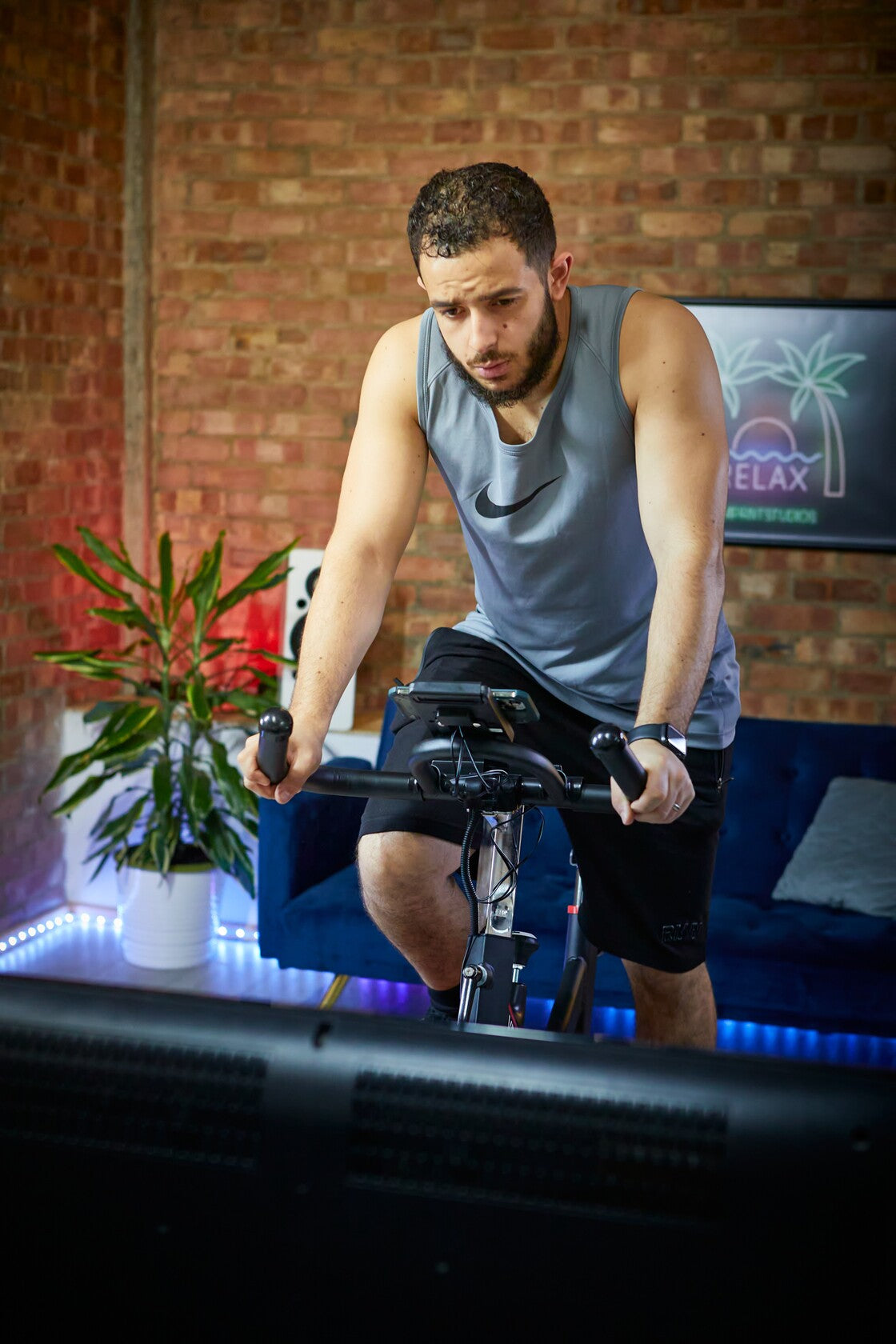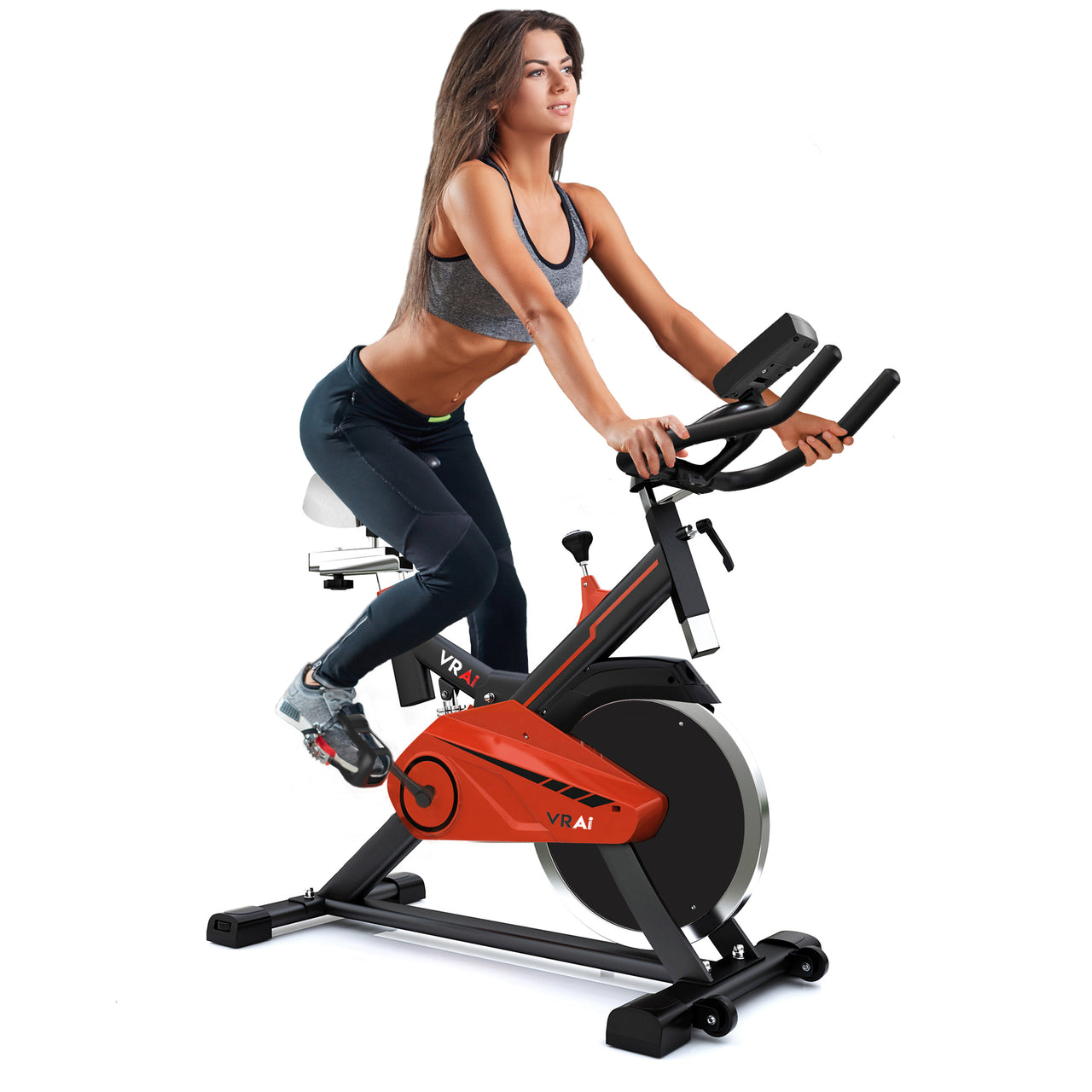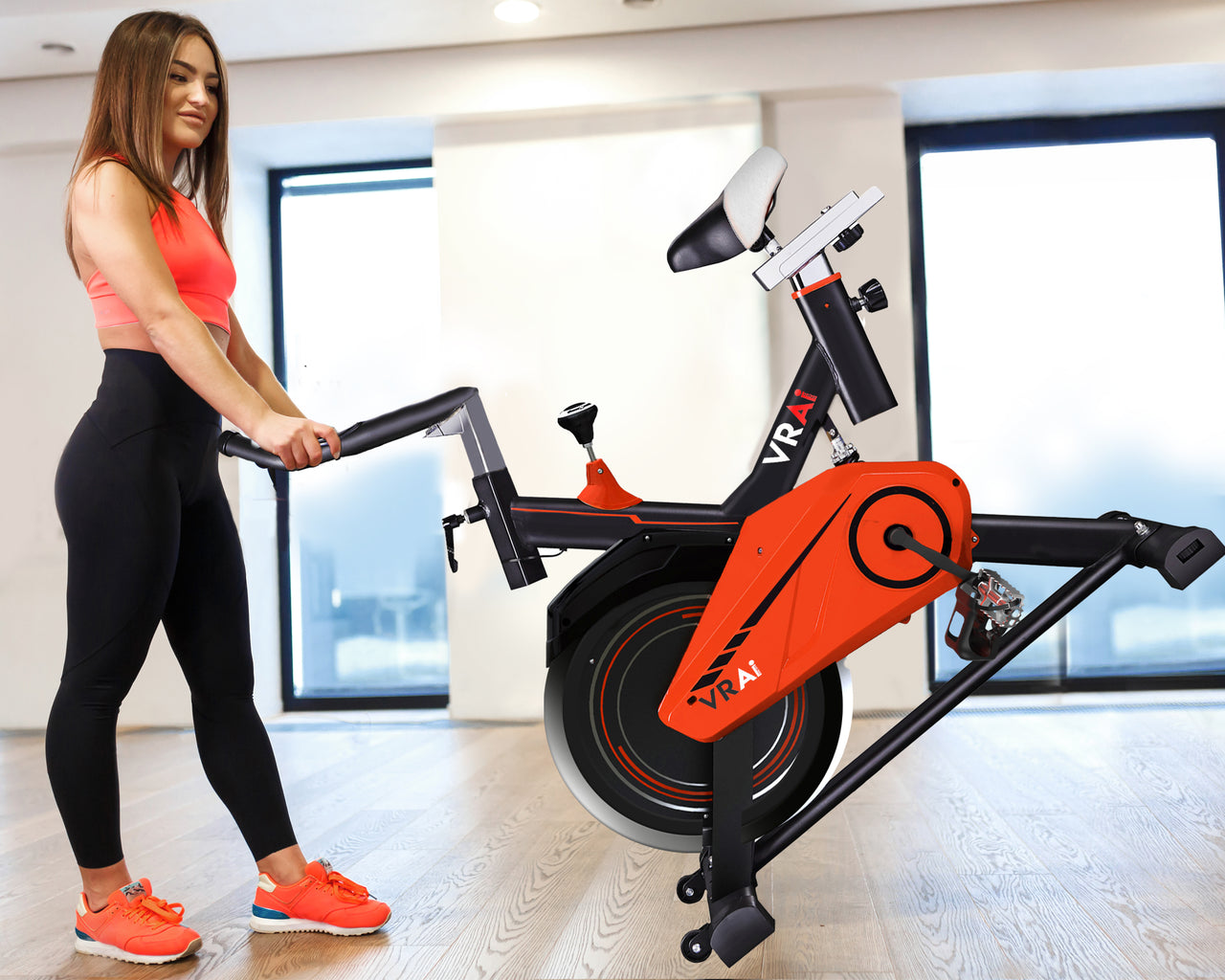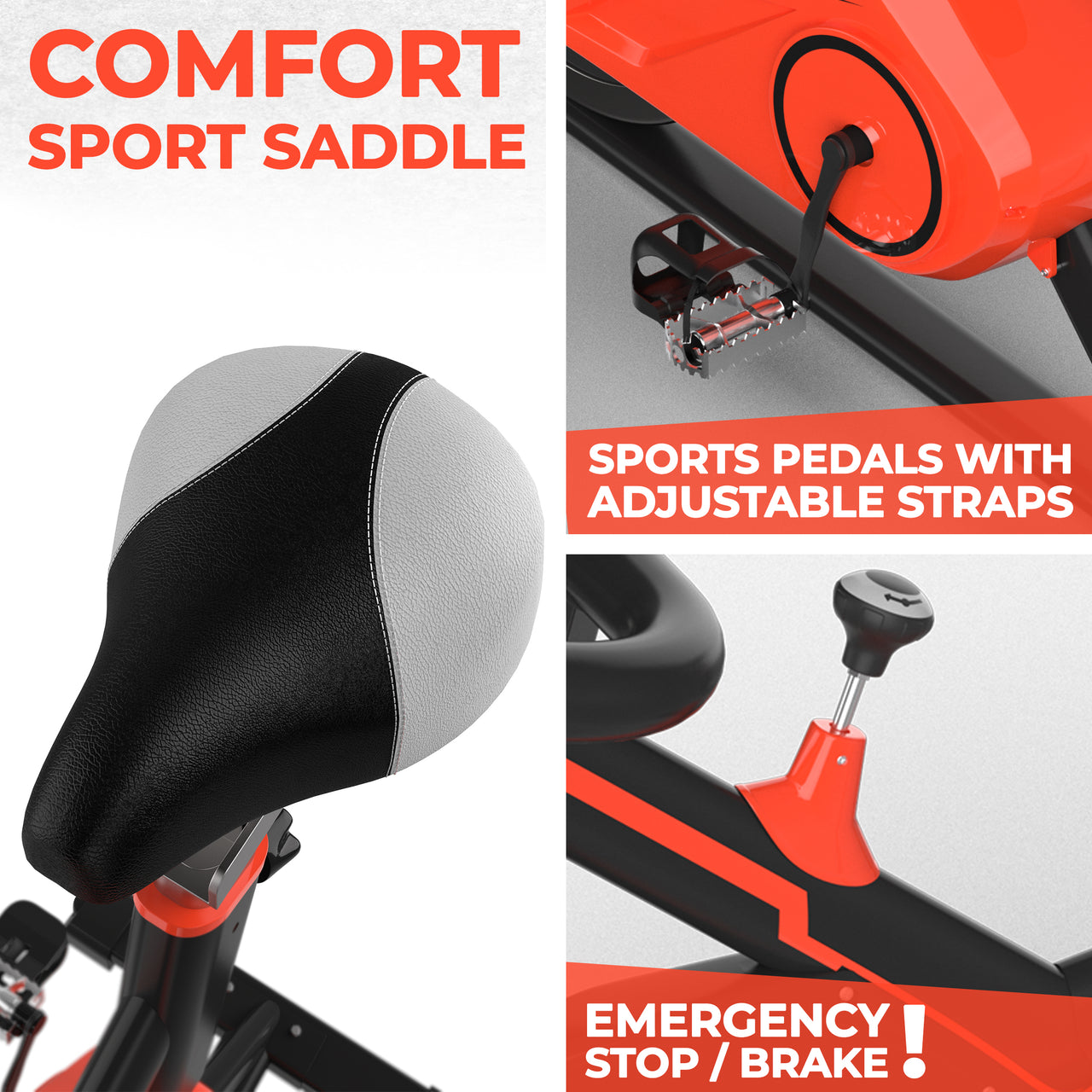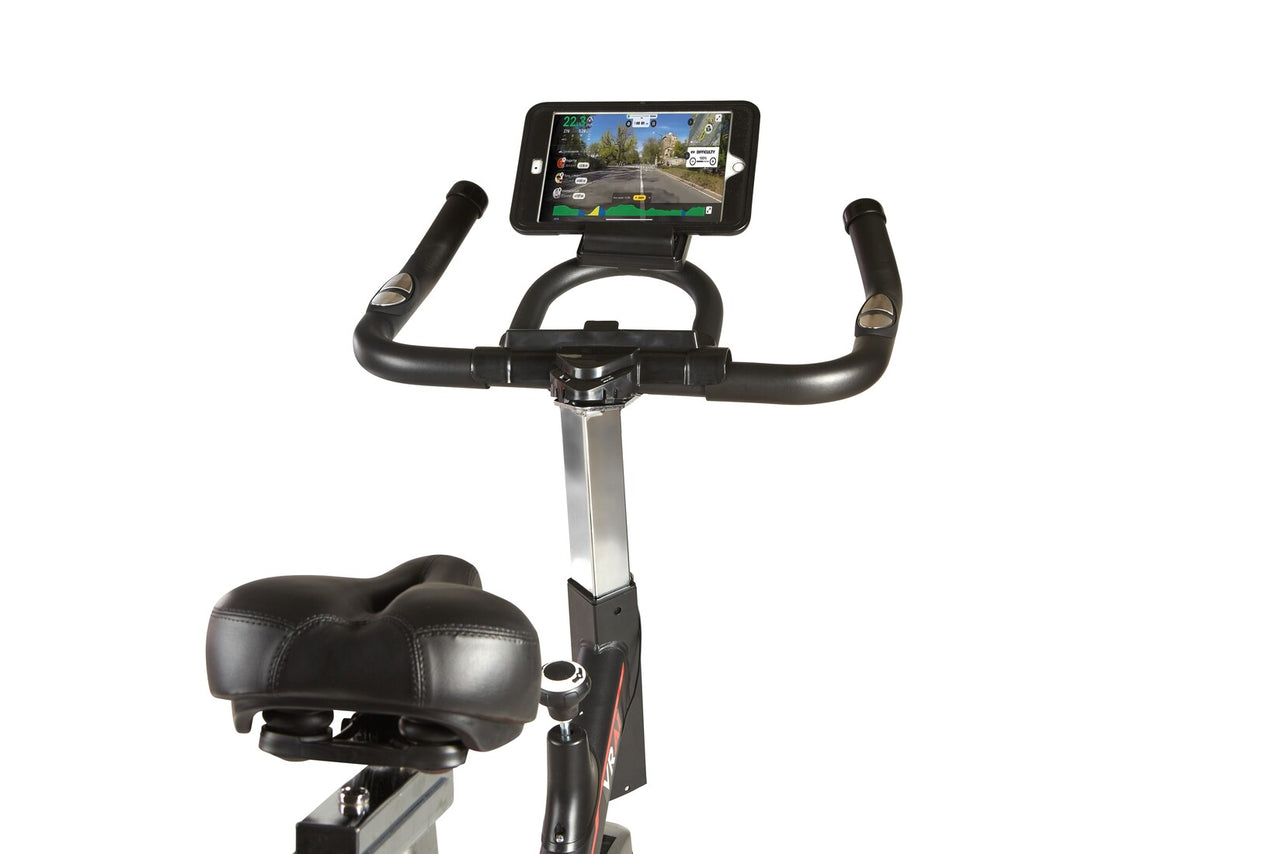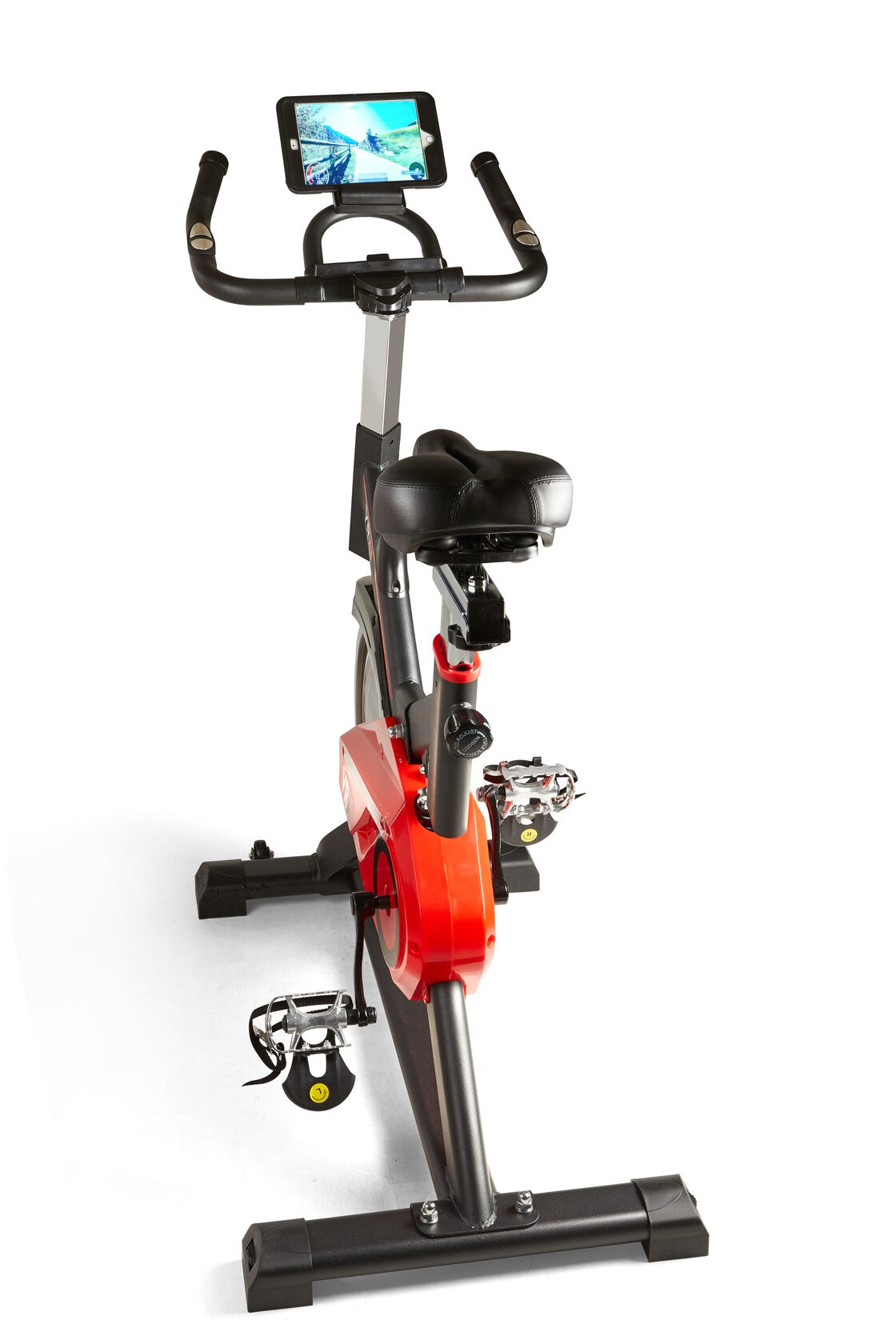 HOW WE COMPARE TO THE COMPETITON?

SB1000X
vs

Peloton

vs

NordicTrack

vs

Echelon

vs

Apex
Swipe 👉 to see the rest of the table
VRAi Fitness SB1000X
Peloton
NordicTrack S22i
Echelon EX-3
Apex Ride
Starting Price
£499
£1,345
£1,699
£799
£599
Resistance
Friction
Magnetic
Magnetic
Magnetic
Magnetic
Resistance levels
Infinite Stepless Resistance Levels
100 microadjustable levels
24 digital
32 Resistance Levels
30 Resistance Levels
Auto Resistance
No
No
Yes
No
No
Drive system
Belt
Belt
Belt
Belt
Belt
Flywheel weight
13kg
18kg
14kg
13kg
4kg
Max user weight
150kg
135 kg
150kg
136kg
120kg
Pedals
Dual-sided (clips and toe cages)
Delta (must purchase compatible cycling footwear)
Hybrid: SPD clips/adjustable toe cages
Dual-sided: SPD clips/adjustable toe cages
Dual-sided: SPD clips/adjustable toe cages
Screen
No screen included
22" HD touchscreen
22" rotating touchscreen
No screen included
No screen included
App/Workouts
Choose any app or subscription you want
Compatible with Native Peloton App only
Compatible with Native iFiit app only
Compatible with Native Echelon App only
Compatible with Native Apex Rides App only
App/Workouts
Fitshow -Free / Kinomap - £8.99 / Peloton digital for £29/month)
Peloton app £39/month
iFiit £29 / month
Echelon Premier Membership £29 / month
Apex Rides app £29 / month
App Operating System
IOS and Android
IOS and Android
IOS and Android
IOS and Android
IOS only
Connects to fitness trackers?
Yes
Yes
Yes
No
No
Bluetooth Connectivity
Yes
Yes
Yes
Yes
Yes
Conveniences
Free Mat, Tablet holder, LCD Monitor
Two water bottle holder, dumbbell holder, phone charging ports
Dual water bottle holder, fan, dumbbell rack, phone holder, USB phone charging ports, two 3 lb dumbbells
Dumbbell rack
Water bottle holder, dumbbell rack, tablet holder, Wireless Phone Charger, two 2kg dumbbells
Pulse Sensor
Yes
Yes, Bluetooth enabled
Yes, Bluetooth enabled monitor included
No
No
Warranty
1 year on parts and labour
1 year limited parts and labour
2 years on parts, one year for labour
1 year limited parts and labour
1 year on parts and labour

Quiet Training

4 step setup

Real ride feel

Acquire data

Performance insights

Seamless connectivity
Experience the Future of Spin Bikes Today with the VRAi Fitness SB1000X Next Generation Spin Bike!
SB1000X SPEEDBIKE- ON THE SADDLE, GET SET, GO
Train for health
A well-designed Spin bike like the SB1000X helps keep your health under control by stimulating your muscles and improving metabolism.
Tone up and get in shape
Contraction of muscle produced by oscillation when riding increases blood circulation, leading to a stronger immune system.
Lose Weight in style
Variable exercise options really kick starts the fat burning process, improves endurance and strengthens the cardiovascular system.
HIGHLIGHTS AT A GLANCE
Compatible with Cycling Apps
Bluetooth Conectivity
13kg Inertia flywheel
Progressive resistance adjustment
Silent belt drive system, requires little maintenance
High quality multifunction console with digital display
Comfortable and adjustable saddle
Tablet Holder
Pulse measurement system
Caged Sports Pedals
Transport wheels
Maximum user weight of 150kg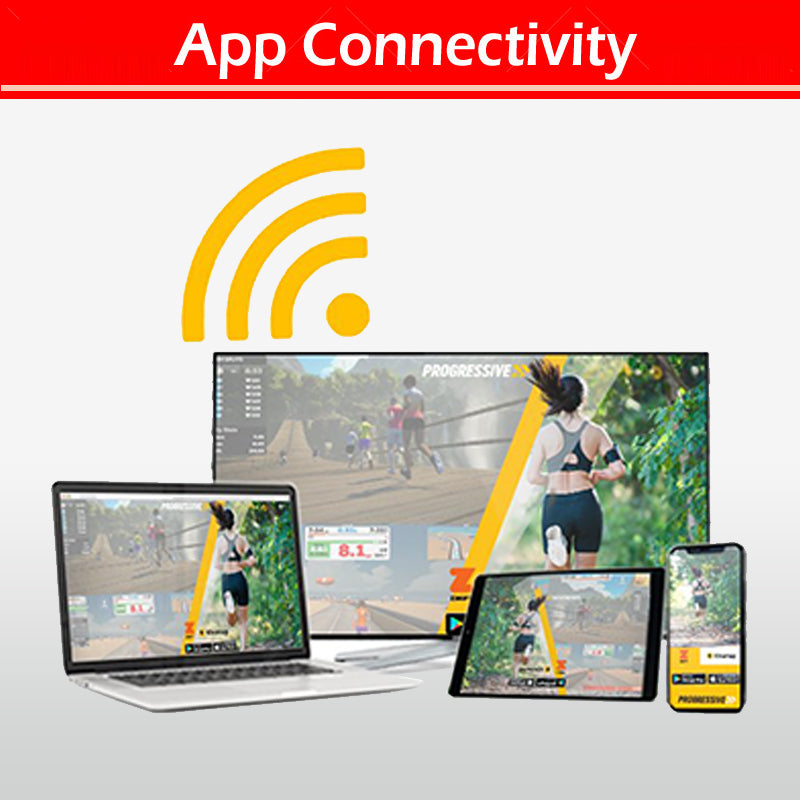 App Compatibility
The SB1000X is compatible with a host of cycling apps such as Fitshow, that you can download onto your smart phone or tablet. Challenge yourself and stay motivated as you cycle virtually through dozens of locations.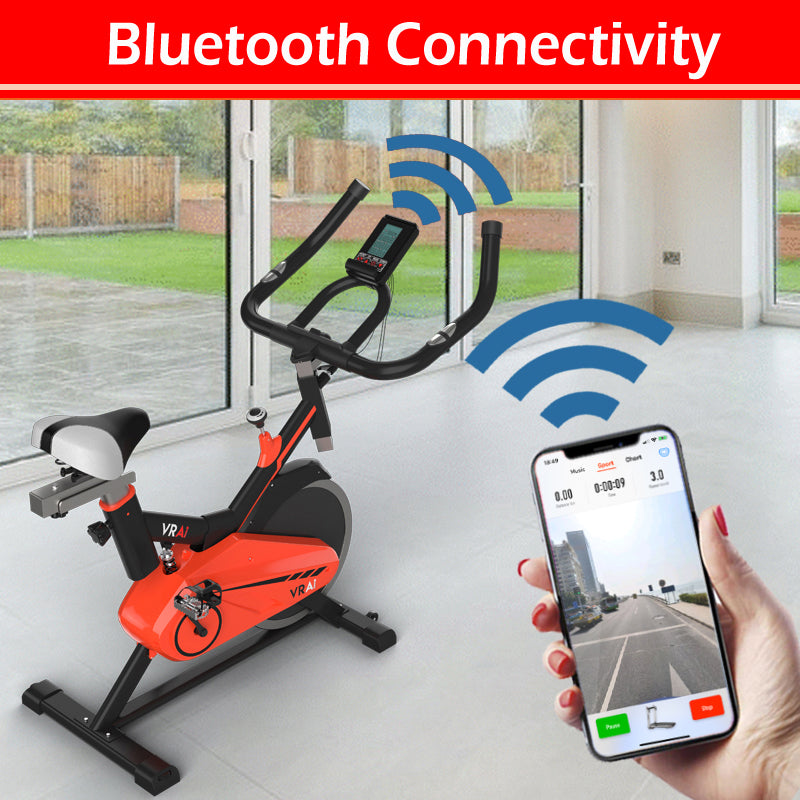 Bluetooth Connection
Connect and sync the SB1000X to your smart phone or tablet in real time via bluetooth and display statistics from your workout. This redefines everything by emmersing you into a virtual world where you can compete against others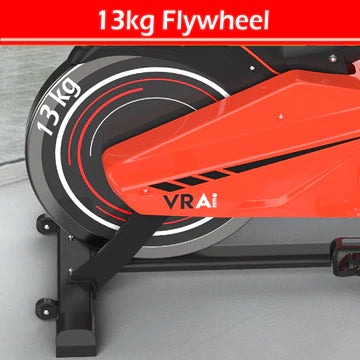 13kg Flywheel
The 13kg balanced flywheel is enough to build up momentum to ensure a fantastic pedalling experience. 
The friction tension system delivers ample resistance making the workout easy or hard as desired.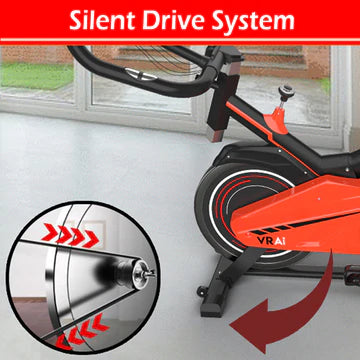 Silent Drive System
The SB1000X is whisper quiet due to the heavy duty hi-torque beltbelt driven mechanism, the ultra-quiet flywheel and the high-quality ballbearings. This ensures a smooth and quiet workout and makes this bike very suitable for home use.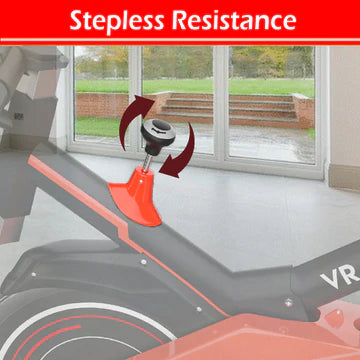 Stepless Resistance
Resistance can be variably regulated on the SB1000X which is ideal when training correctly on a Speedbike. The flywheel can also be brought to a standstill by hiting the emergency Stop which provides another layer of safety.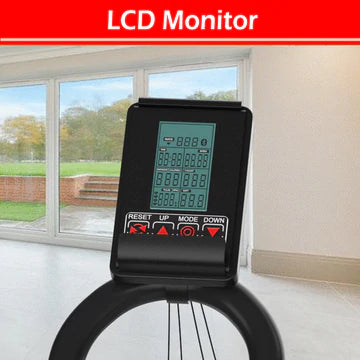 LCD Console
The console measures the intensity of your workout. Time duration of the current workout Distance covered during the workout Speed. The console is equipped with a tablet mount for your smartphone or tablet, making working out more fun!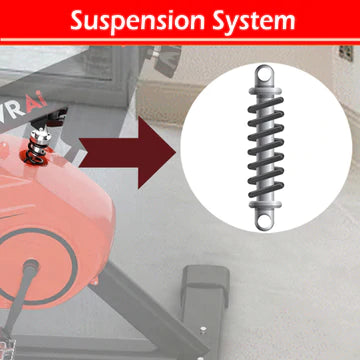 Suspension System
The extra shock absorption on the SB1000X provides greater comfort, enjoyability and better protection for your back and joints during training.  This is particularly important during hasty movements or a change of exercise.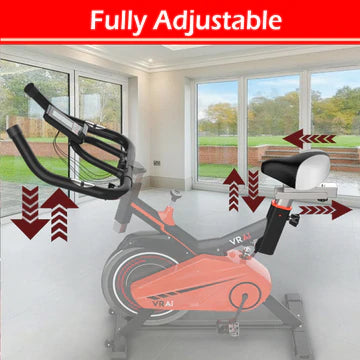 Fully Adjustable
The height of the seat and handle is adjustable, which can fit the various placements and meet different fitness demands.
The seat can also be adjusted back and forth to satisfy your different posture.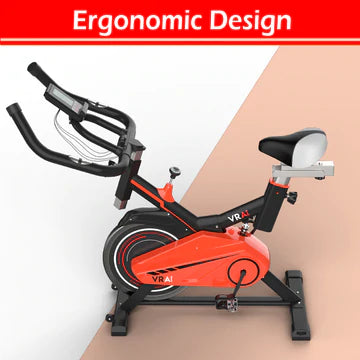 Ergronomic Design
This bike is ergonomically designed for a comfortable riding experience. The unisex design also makes it ideal for both male and female exercisers. The thick metal frame is durable and can be used for a long time.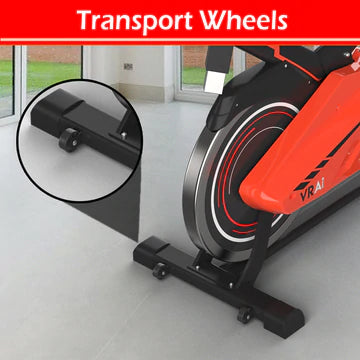 Transport Wheels
The bike can easily be moved by using the transport wheels incorporated in to the front support making it mobile. You can easily move the exercise bike from room to room, making your indoor workout flexible.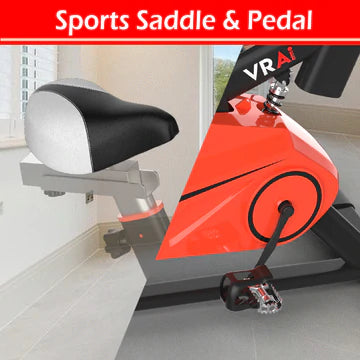 Saddle & Pedal
The sprung sports saddle seat is made of soft and durable PU cushion. The robust aluminum double-sided sports pedals are durable and comfortable and come with adjustable straps and toe cages which keeps your foot from slipping out.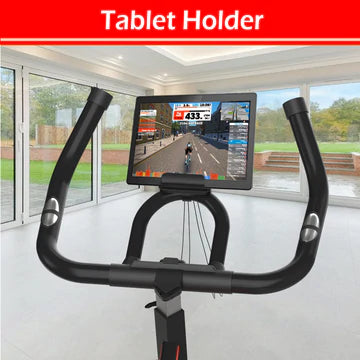 Tablet Holder
The tablet holder on the handlebars releases your hands thus enabling you to enjoy the pleasure of cycling whilst simultaneously using your tablet. Music and movies motivate you to keep going even during boring workouts.
MODEL: SB1000X
HEIGHT: Max. 132cm
FRAME WIDTH: 51cm
FRAME LENGTH: 120cm
PACKAGING SIZE: 98cm x 81cm x 25.5cm
BIKE WEIGHT: 38kg
BOXED WEIGHT: 42kg
FRAME: Aluminium
FEET: Rubber Height adjustable
TRANSPORTATION ROLLERS: Yes
FLYWHEEL WEIGHT: 13kg
DRIVE SYSTEM: Belt drive
BRAKING SYSTEM: Felt break
RESISTANCE ADJUSTMENT : Manual
LOAD SPECTRUM: Stepless manual
TABLET HOLDER: Yes
PULSE SENSOR: Yes
BLUETOOTH CONNECTIVITY: Yes
APP COMPATIBILITY: Yes - Fitshow, Kinomap, Fulgaz, Zwift
RESISTANCE: Friction
THIRD PARTY CONNECTIVITY: Bluetooth
INTEGRATED PULSE RECEIVER: Yes
Compatible Apps

Compatible with Fitshow and either Kinomap or Zwift APP
Kinomap: The largest freesharing fitness platform. Connect and perform! Compete with your friends or maybe with the best fitness coaches in the world. Don't miss the opportunity to transform your indoor workout into a massive sports event.
Zwift: Hop on Zwift for an effective and heart-pumping workout based on your goals and time. Geared to your ability, the guided intervals are easy to follow and challenging to do. Build on your strengths and target weaknesses with some of the best coaches in the world. They've got the wins to help you get yours. With more than 1000 workouts tailored by race winning coaches you can level up your fitness journey starting now.
Fitshow: Set your fitness goals, achieve more for your health. Using FitShow app, you'll open many possibilities of training, effortlessly.
Dimensions / Weight

Height: Max. 132cm
Frame Width: 51cm
Frame Length: 120cm
Packaging Size: 98cm x 81cm x 25.5cm
Bike Weight: 38kg
Boxed Weight: 42kg
Technology

- Performance LCD monitor
- Integrated with Kinomap, Zwift or Fitshow APP
- Bluetooth Connectivity
- 13kg flywheel
- Pulse sensors
- Transport wheels
Comfort & Safety Engineering

4-way adjustable seat
2-way adjustable handlebar
Transportation wheels
Tablet holder
120kg weight capacity
Maximum Allowable Height: 6ft 2
Minimum Allowable Height: 4ft 5
Felt pad resistance
Caged pedals / SPD pedals
Adjustable inseam
Emergency stop brake
Display of values

The training computer was designed with a clear layout in order to ensure easy operation even during your workout. You can select from multiple workout goals on the SB1000X. The LCD display shows two performance data, including:
- Distance
- Time
- Speed
- Calories
- Odometer
- Pulse
Warranty & Maintainance

Warranty
The manufacturer's warranty for Speedbike
| Usage | Warranty | Extended Warranty limit on bikes purchased directly from Vrai Fitness | |
| --- | --- | --- | --- |
| Private use | 12 months | 24 months available (Please enquire directly with VRAi Fitness) | |
| | | | |
Delivery
Free delivery to most of Mainland UK
Delivery directly from the manufacturer
No Hassle Return
Complaints & Service
In case of a return, we ask you to contact us previously by mail or phone so we can arrange the pick up for you.
In case you have any trouble with our equipement feel free to contact us. We will take care of it immediately.

Sports Pedals

3 Piece Bottom Bracket

Sports Seat
Friction Resistance

Tablet Holder

Transport Wheels
See what some of our
happy customers

are saying
COMPATIBLE WITH






FAQ's
WILL A HEAVIER OR A LIGHTER FLYWHEEL GIVE BETTER RESULTS?

The purpose of a flywheel is to create momentum for pedaling. Spin bikes uses weighted flywheels usually over 8kg that are mechanically linked to the pedals. This provides the required inertia to keep the pedals revolving. Hence, the spin bike feels more like a road bike. As a spin bike for home use needs to be portable to avoid occupying space, there needs to be a balance between a heavy flywheel (20kg) and portability hence a flywheel of between 11kg to 15kg is much more ideal.
WHAT IS THE CORRECT SADDLE HEIGHT?

This is one of the more frequent exercise bike FAQs. In short, when you sit on the saddle or seat, there should be a slight bend in your knees with you leg positioned on the bottom pedal.
WHAT IS THE DIFFERENCE BETWEEN AN UPRIGHT AND A SPIN BIKE?

The typical upright has a free spinning magnetic flywheel; the pedals stop moving when you stop pedaling. The upright has features such as a console, programs, and a wider more comfortable seat. A spin bike is designed to mimic a road bike. The drive system and pedals remain engaged; with the flywheel revolving, the pedals still are revolving as well. These bikes are designed for indoor cycle training, or to be used in high-intensity spin classes.
WHAT ARE THE DIFFERENT TYPES OF TENSION?

This is a common concern in exercise bike FAQs. Indoor stationary bikes use one of three types of resistance to provide tension to make pedaling harder or softer. An upright air fan bike has a large open air flywheel where the resistance increases only when you pedal faster. Air resistance bikes don't have adjustable resistance; you simply pedal faster to create more wind resistance and make the workout more difficult. The second design uses mechanical resistance provided by a tension belt wrapped around a flywheel. It is adjusted with a tension knob mounted on the frame located in front of the cyclist that controls the brake pads applying pressure to the strap. The last and most modern design uses a magnetic resistance flywheel similar to what is used on elliptical trainers. The manual magnetic brake system is adjusted with a tension knob. On an electromagnetic resistance bike, the tension is increased or decreased electronically with the touch of a button on the console which in turn moves a magnet closer to or further away from the flywheel. Electromagnetic resistance bikes are the most expensive but they offer smooth performance and are maintenance-free.
CAN THE SEAT POSITION GO AS HIGH AS THE HANDLE IS?

Yes, you can adjust your seat up and down as well as forward and backward so that you always have the most comfortable position when working out.
CAN YOU PEDAL BACKWARDS?

Yes! You can change the direction you are pedaling with no problem, just start cycling in the direction of choice and enjoy cardio exercises comfortably.
CAN YOU WORKOUT YOUR UPPER BODY WHILE CYCLING ON THIS BIKE?

Definitely. Your upper body does a fair share of work when it comes to cycling. With this bike you can work out your shoulders, back, biceps and chest. Being strong in the upper body also allows users to hold a better position on the bike.
WHEN ARE THE BIKES GOING TO BE DELIVERED?

Bikes are delivered within 3 to 5 days of placing an order.
IS INDOOR CYCLING REALLY GOOD FOR YOU?

There's a reason that spin classes are getting more popular every year at gyms and health clubs, with spinning currently the number two most popular choice for exercises classes at gyms. (Losing out to Yoga, if you're wondering!)
So is this a good form of exercise? A recent study was the first of it's kind into spin cycling. It was unique in that it combined the different health benefits of indoor cycling, where previous studies had looked at one specific effect such as how indoor cycling effected blood pressure.
The study found there was a number of really positive benefits to health including:
- Decreased blood pressure
- Aerobic fitness
- Cholesterol
- Losing weight without losing muscle mass
The study also found that combining working out on a spin bike with working with strength training yielded the best results.
CAN I REALLY BUY NOW AND PAY LATER?

Of course, just choose whichever option you'd like at checkout! Splitit: We've partnered with Splitit so you can pay for your order in 2 or 3 easy, interest-free instalments. Klarna: We've partnered with Klarna so you can pay for your order later (after 30 days) or in 3 easy, interest-free instalments.
WHERE CAN I FIND OUT MORE ABOUT THE KLARNA PAYMENT OPTIONS?

You can find out more about Klarna and the Klarna payment options on
the page here.
WHERE CAN I FIND OUT MORE ABOUT SPLITIT PAYMENT OPTIONS?