VRAi Fitness SXB-350 Folding Exercise Bike With Bluetooth App Compatibility [Ultimate Fitness Bundle]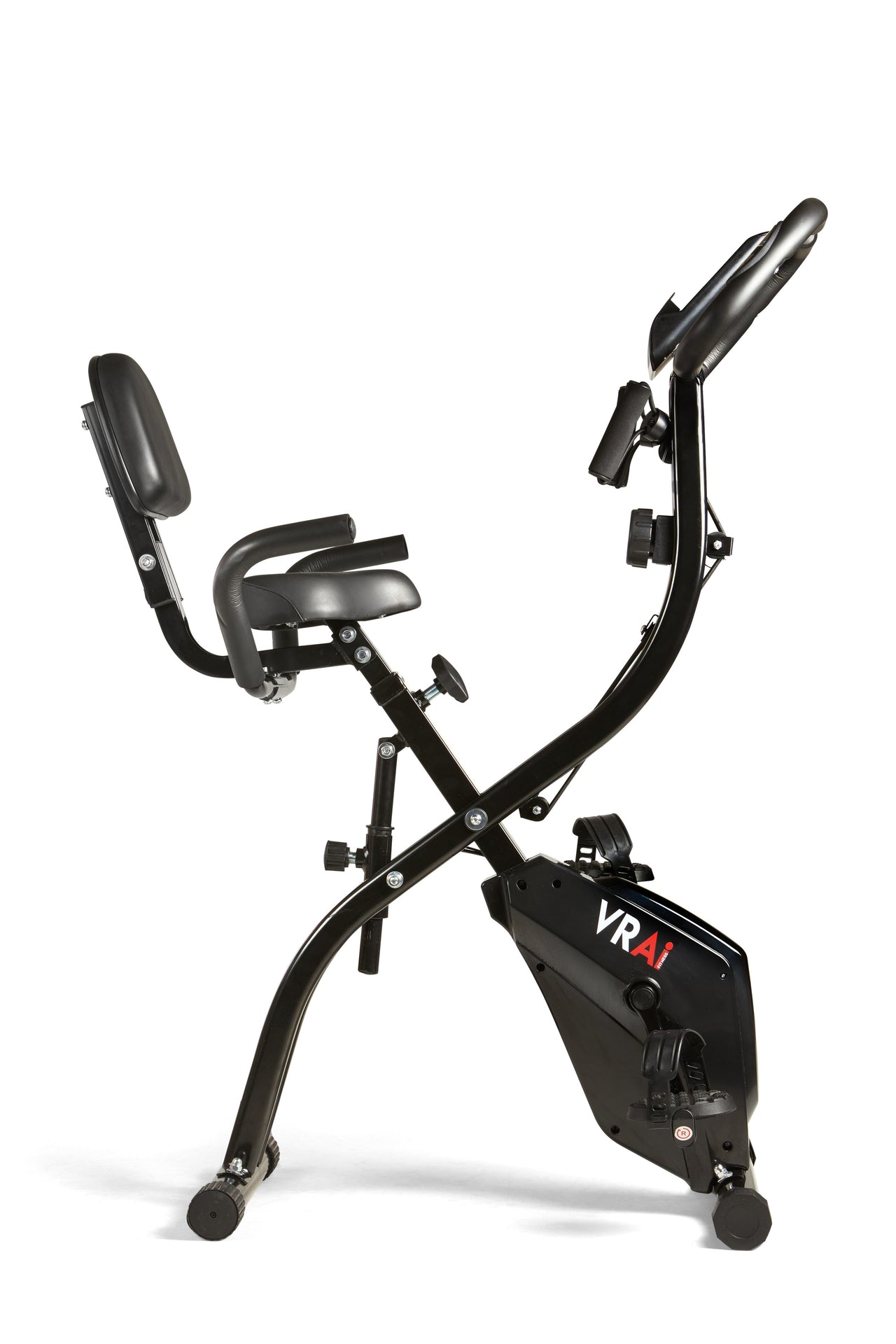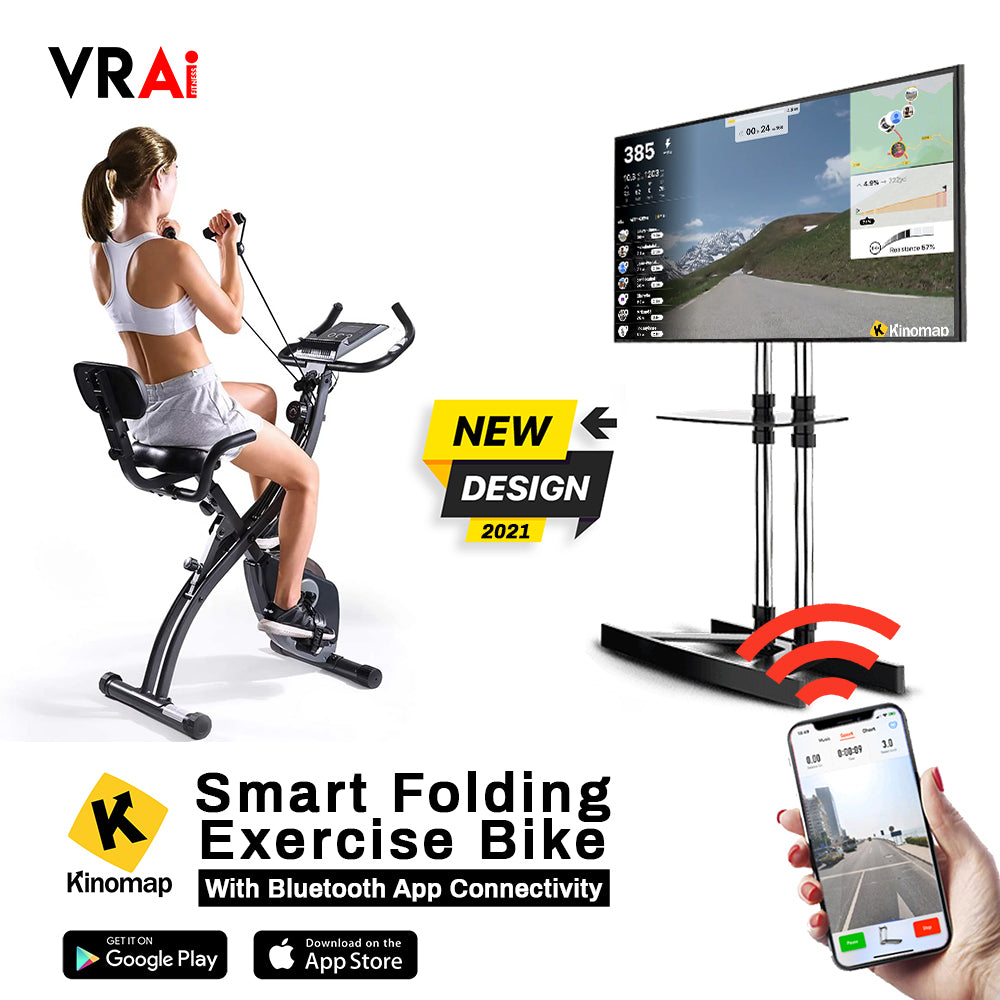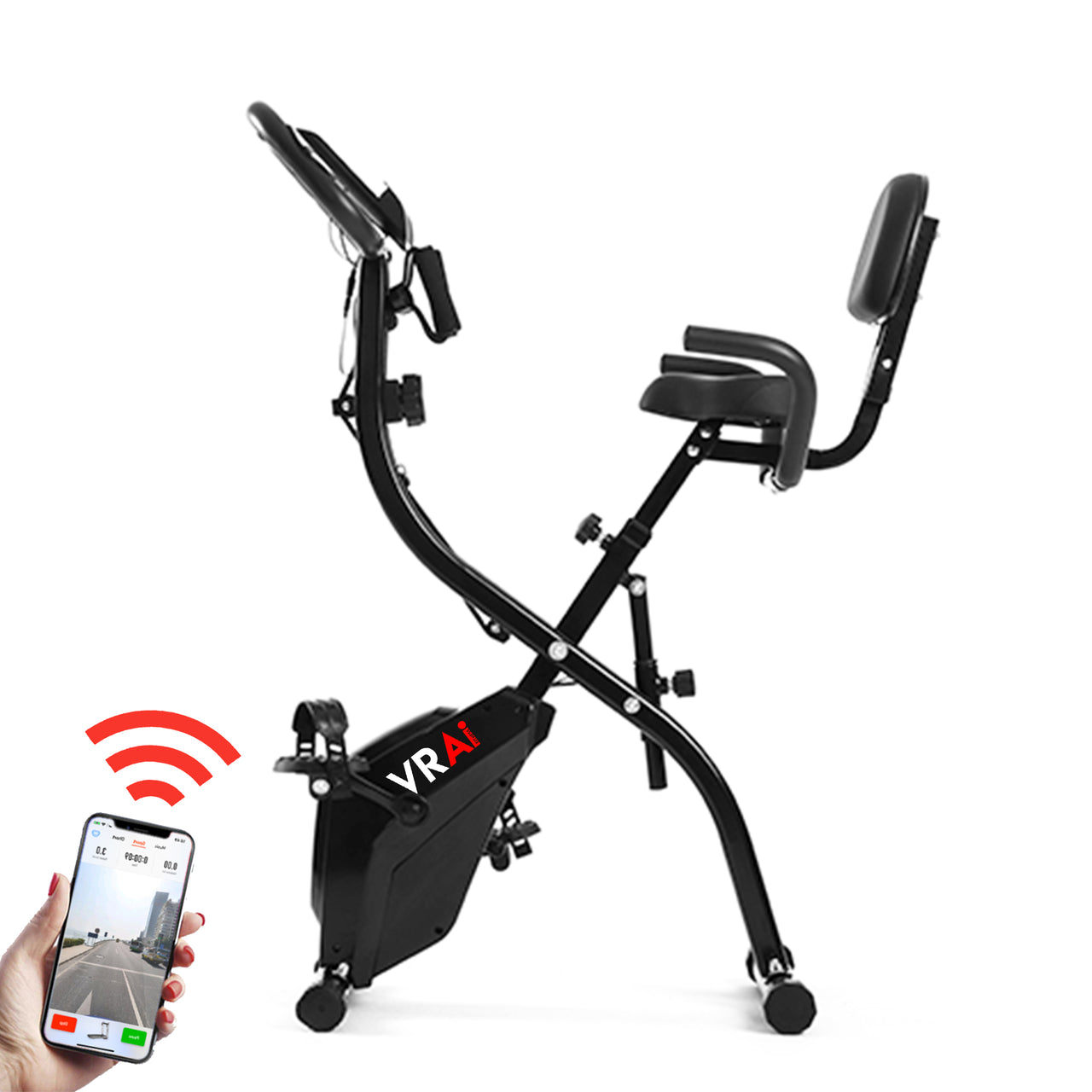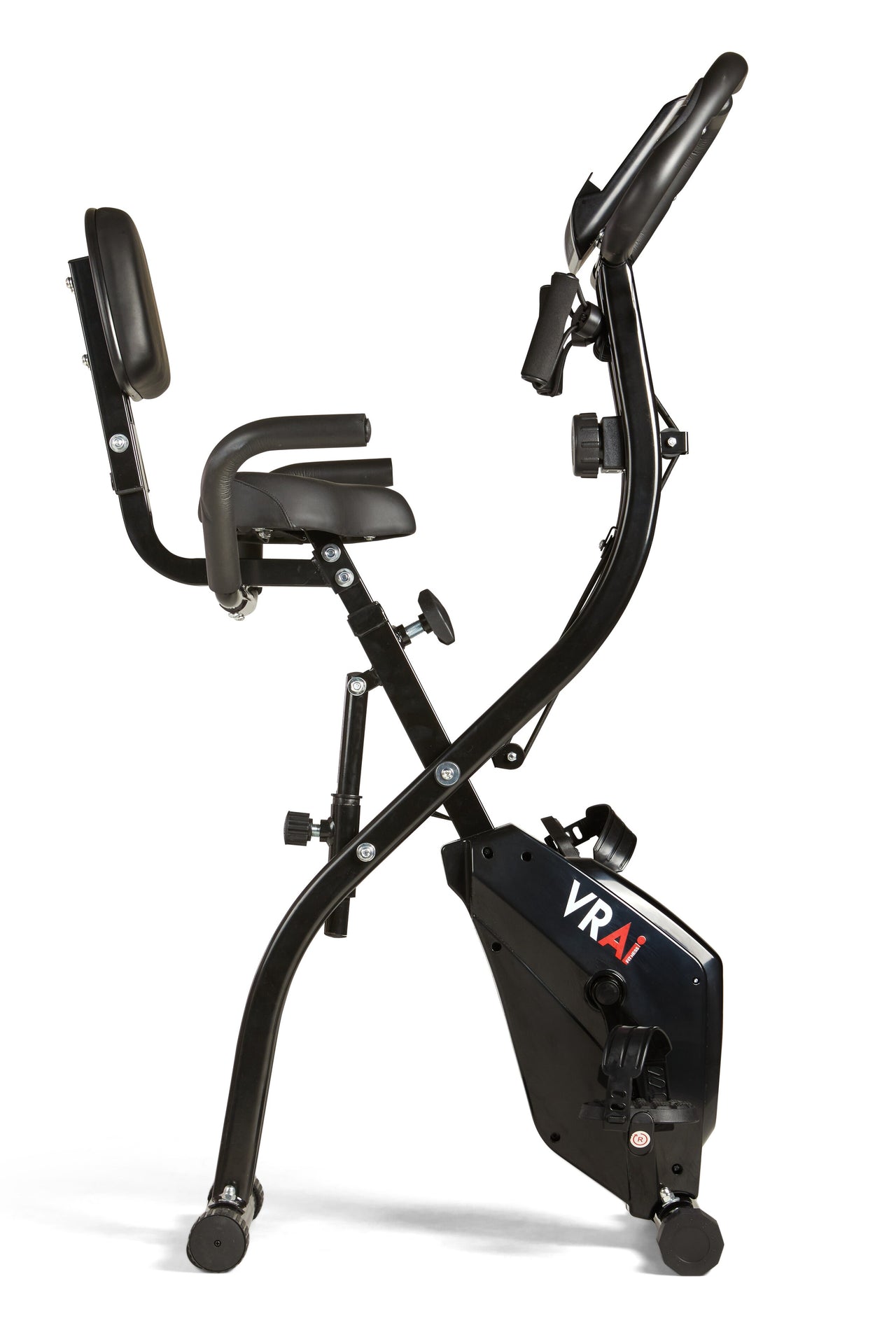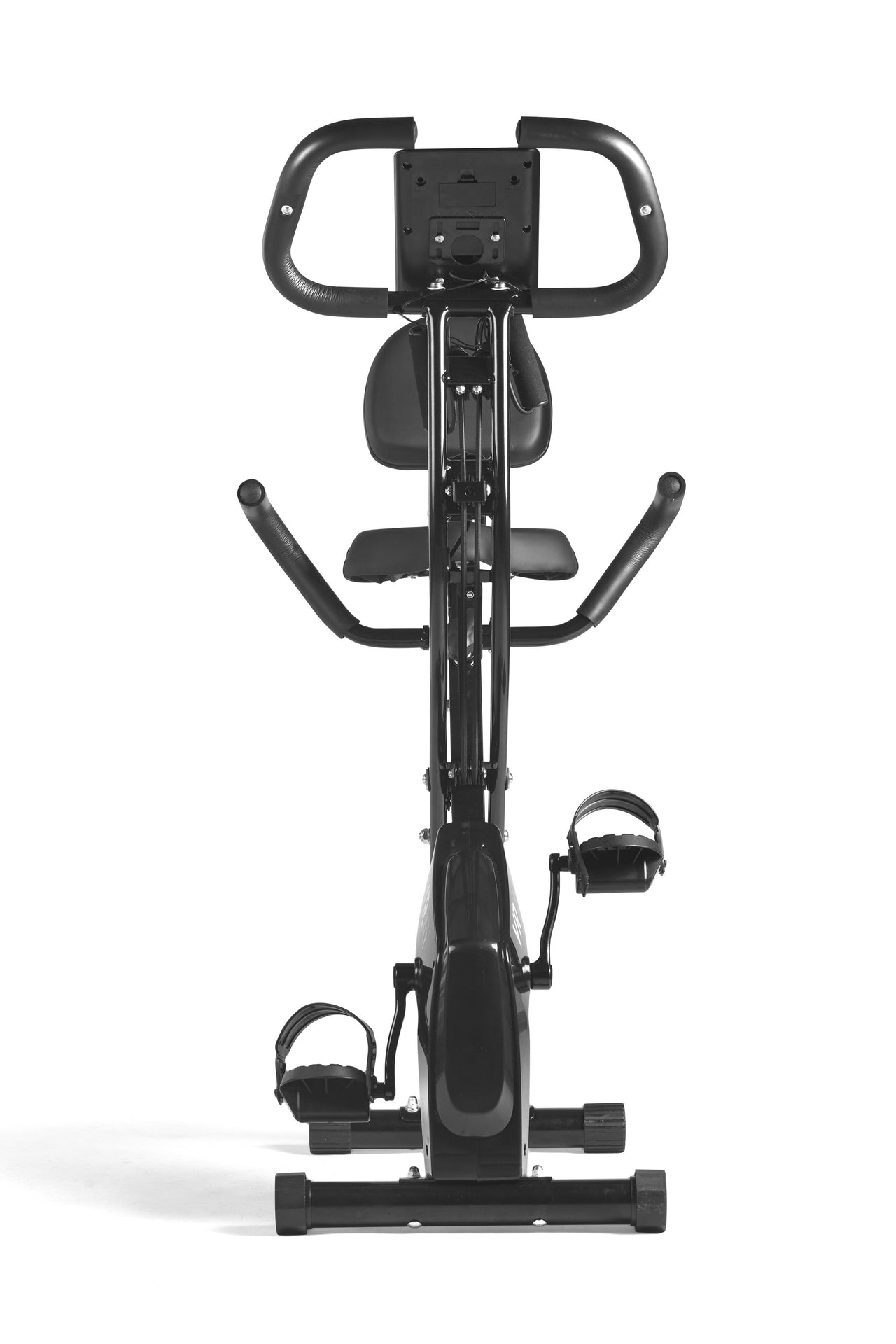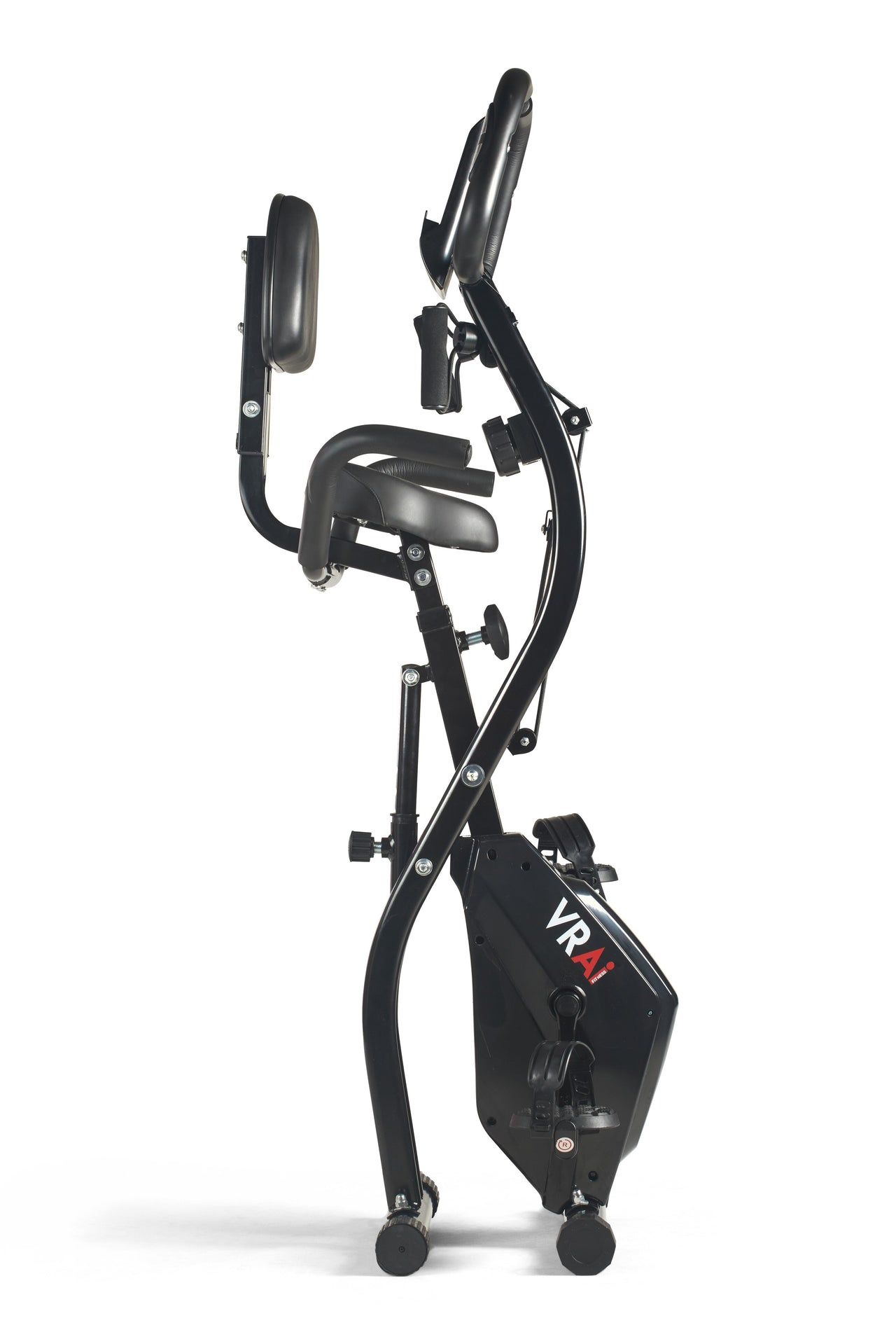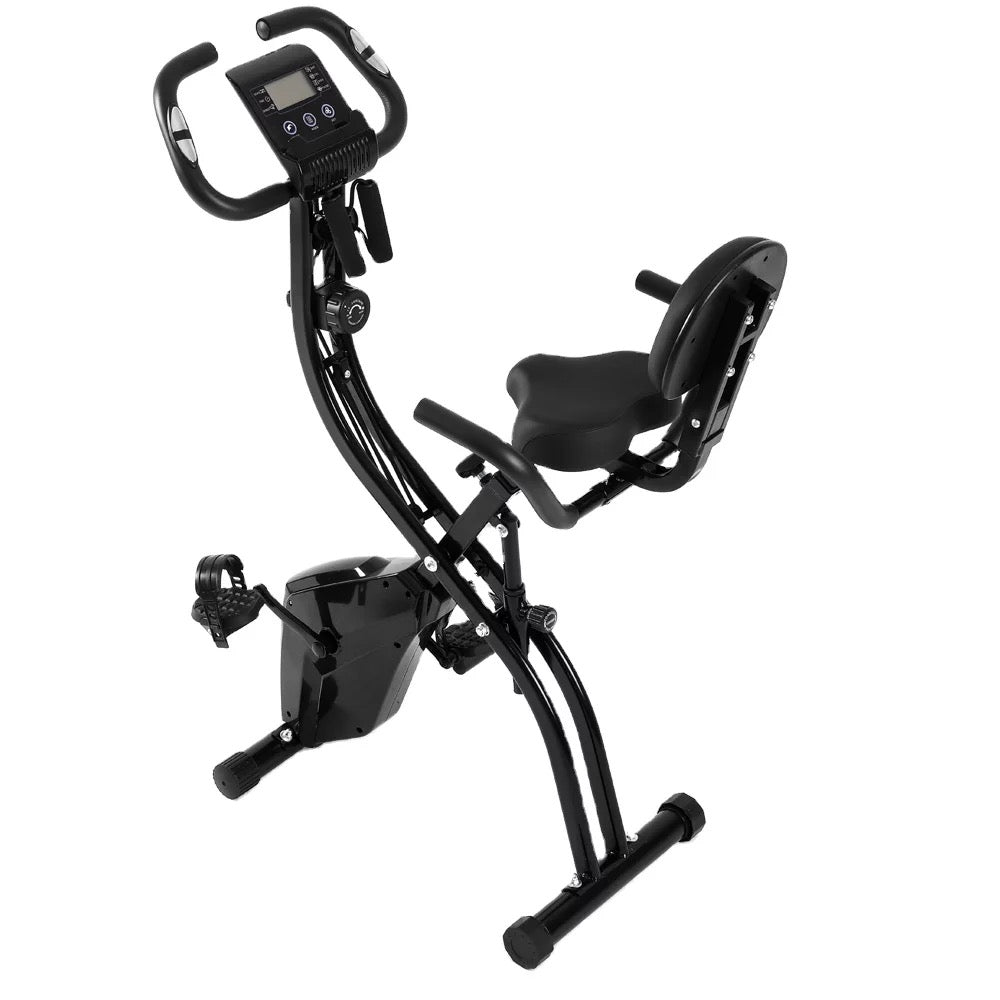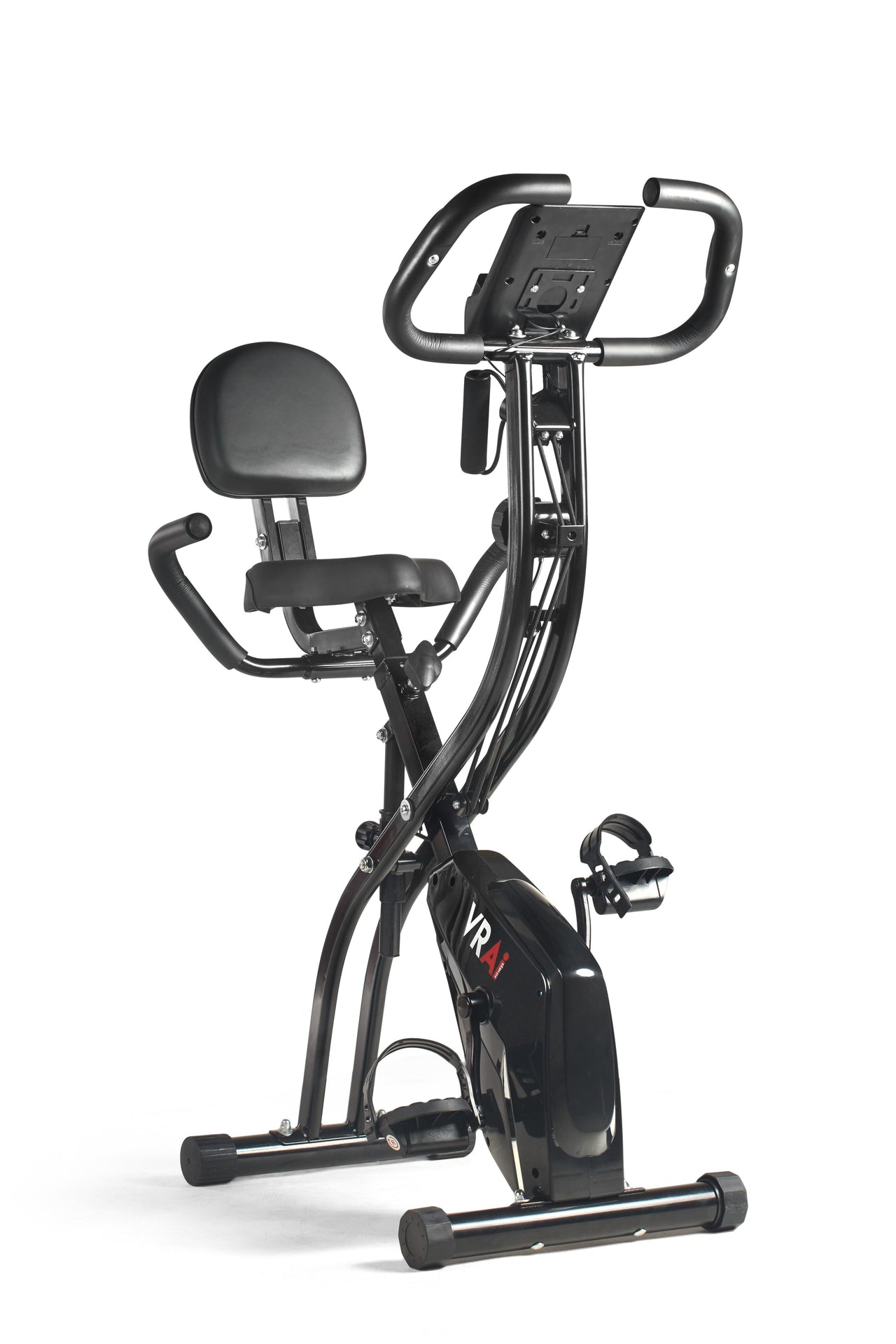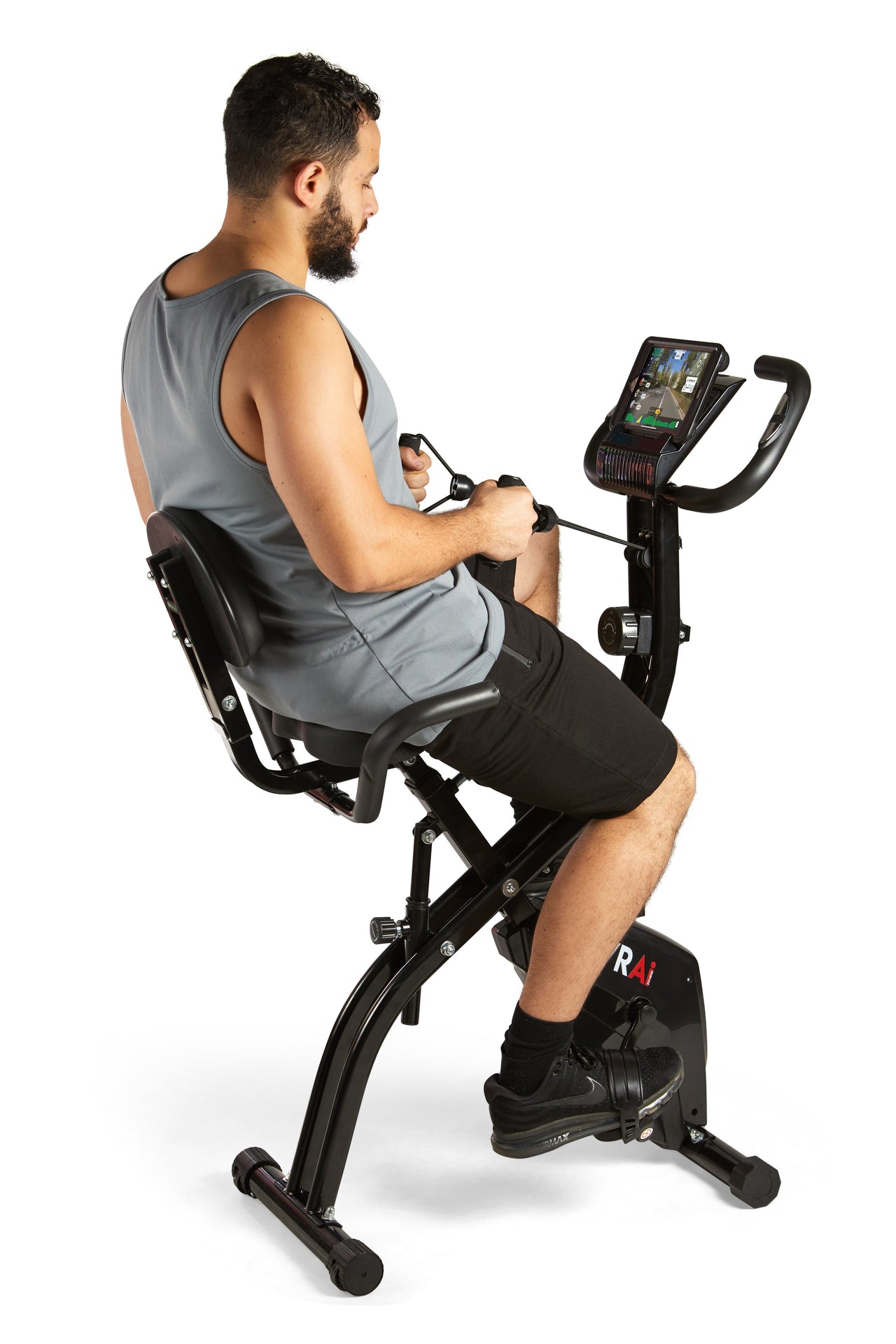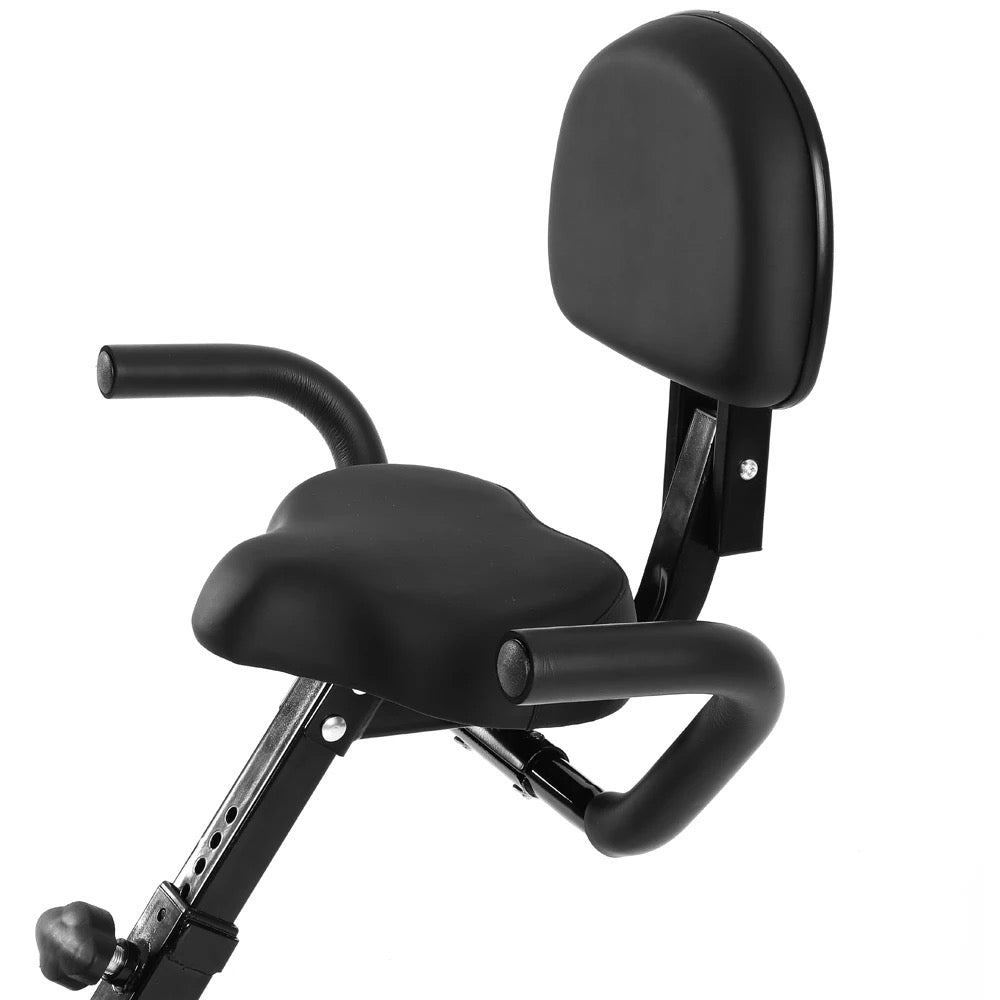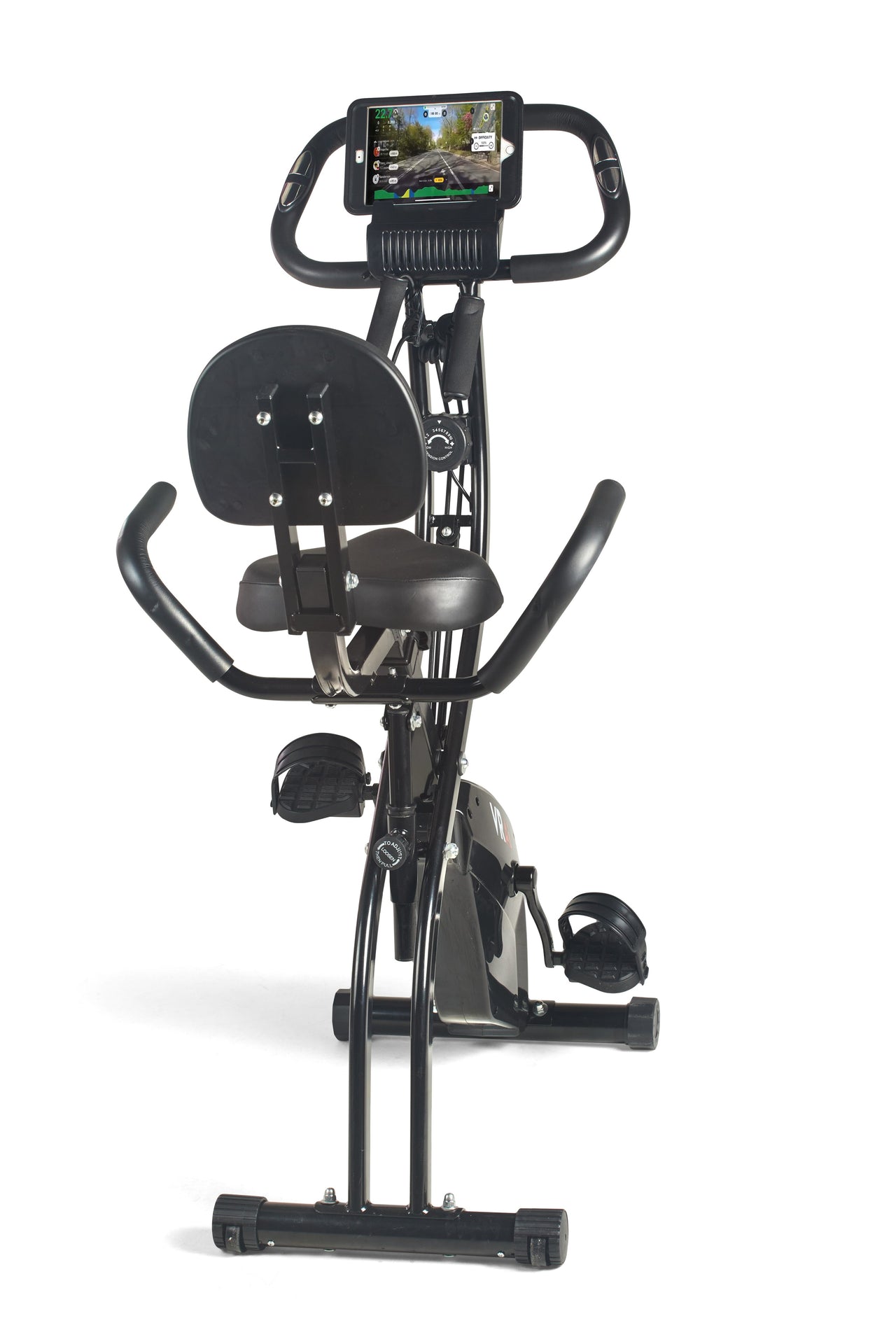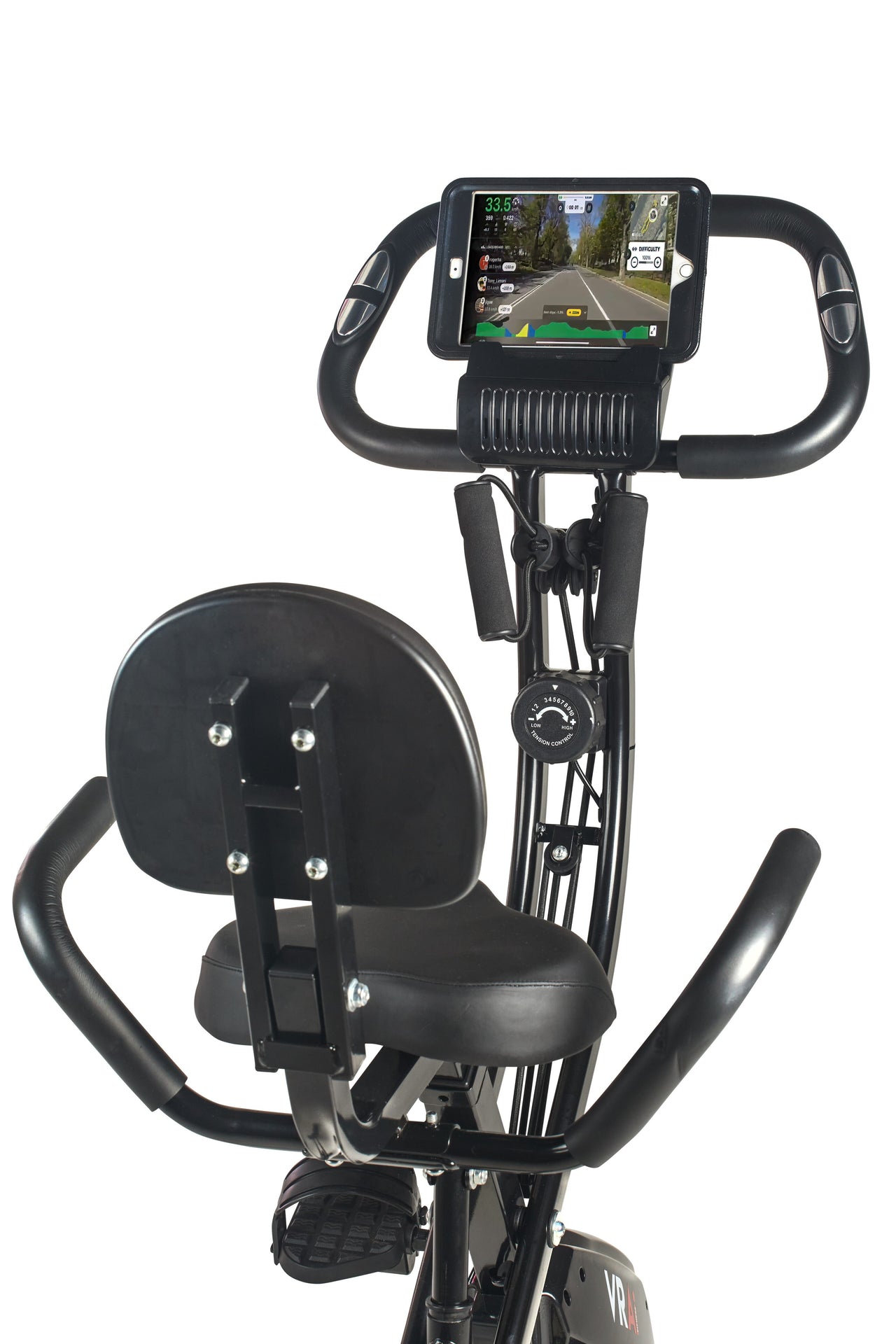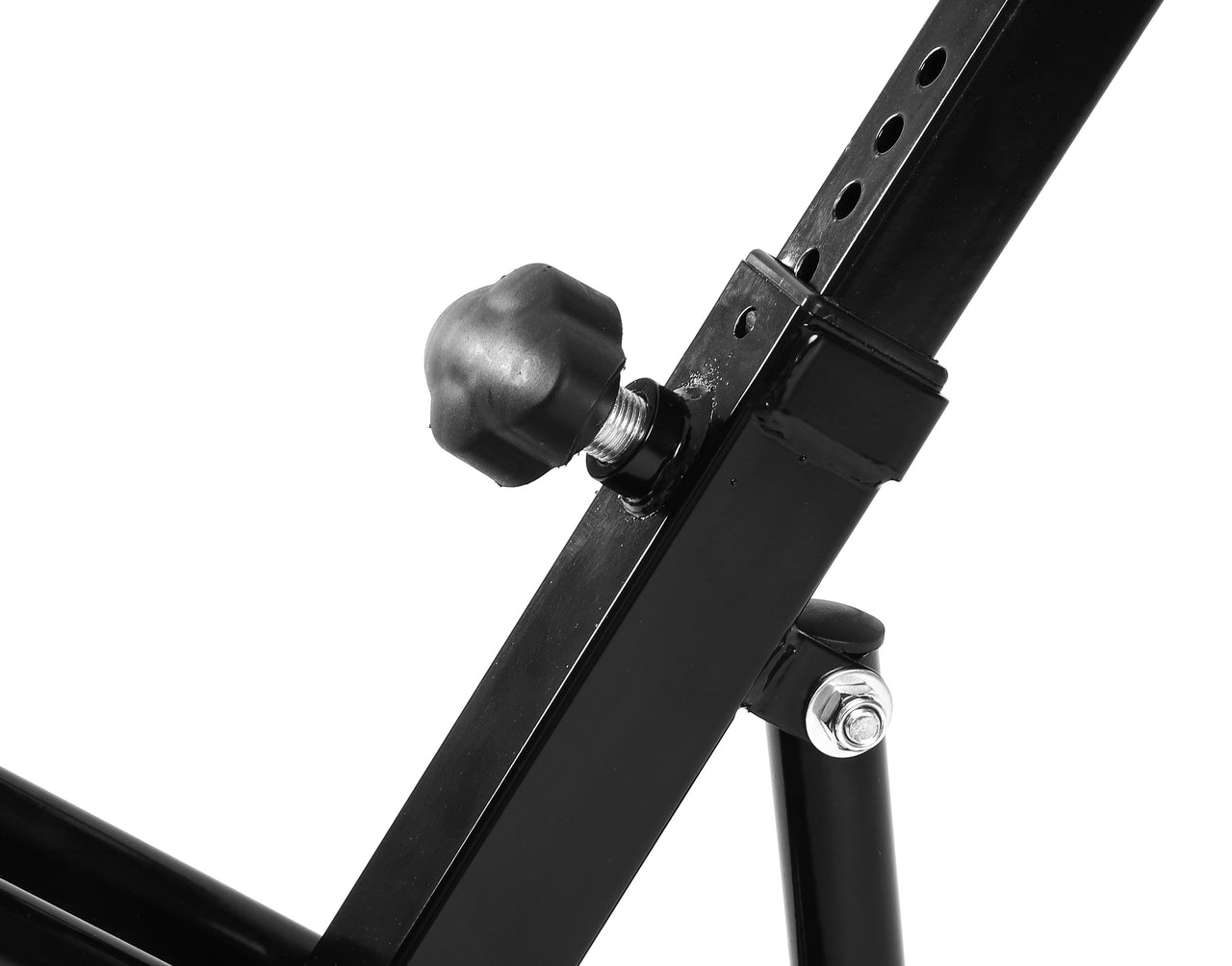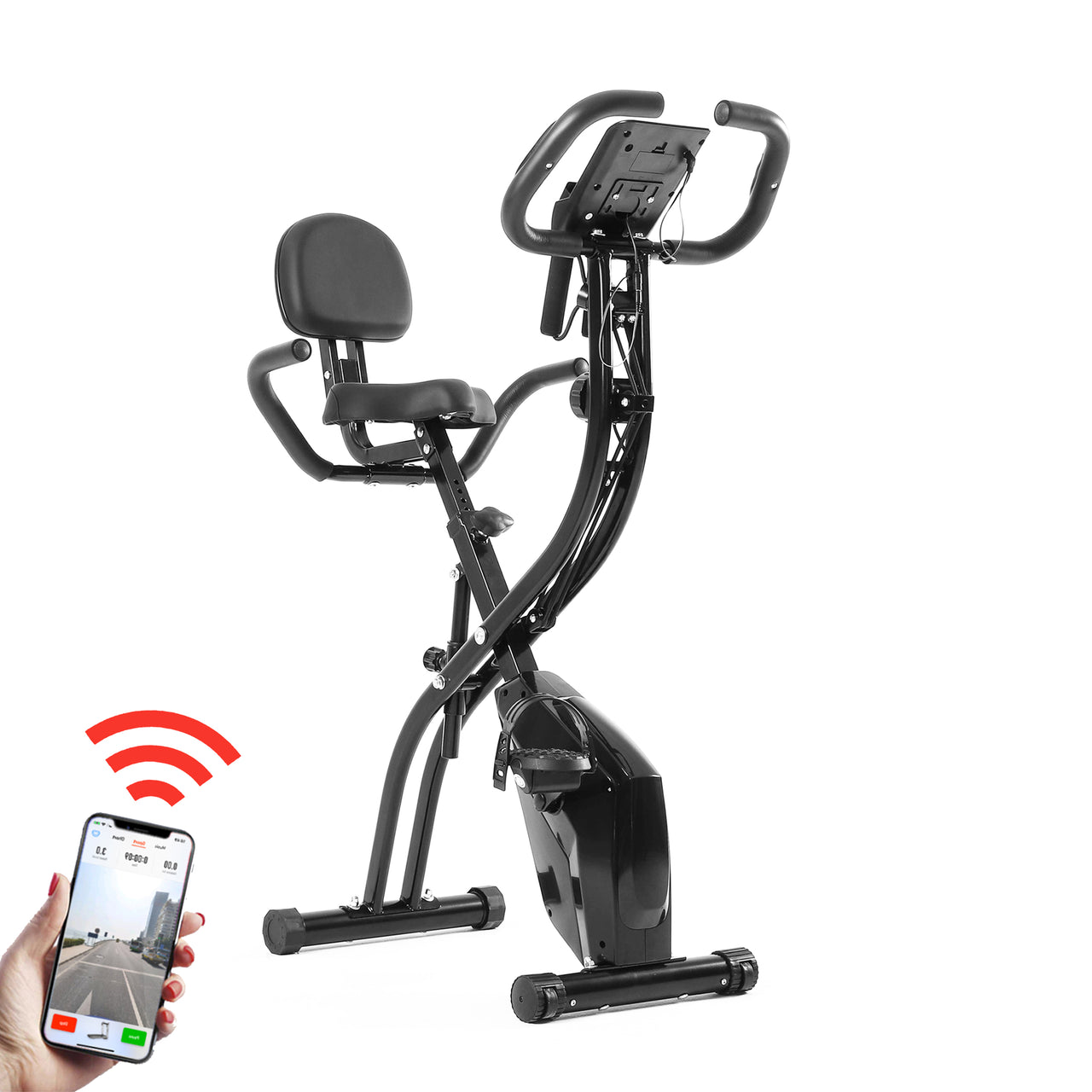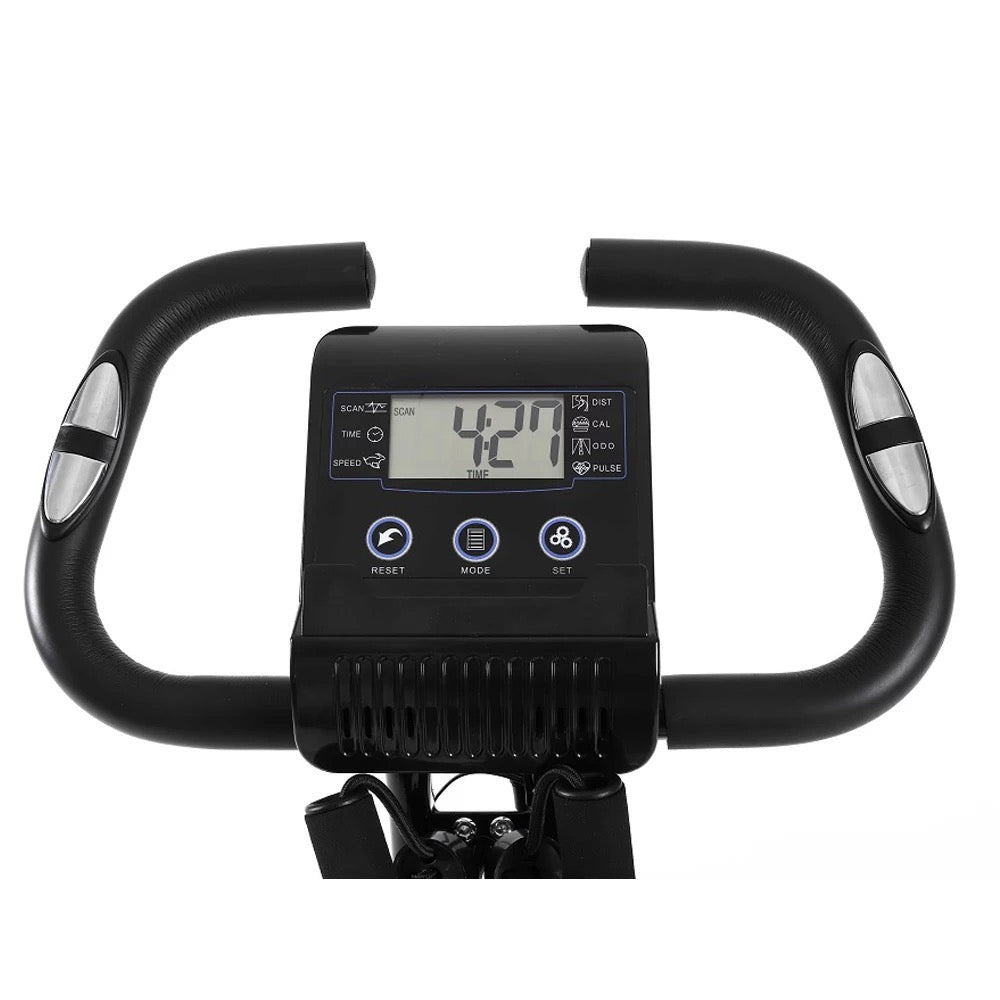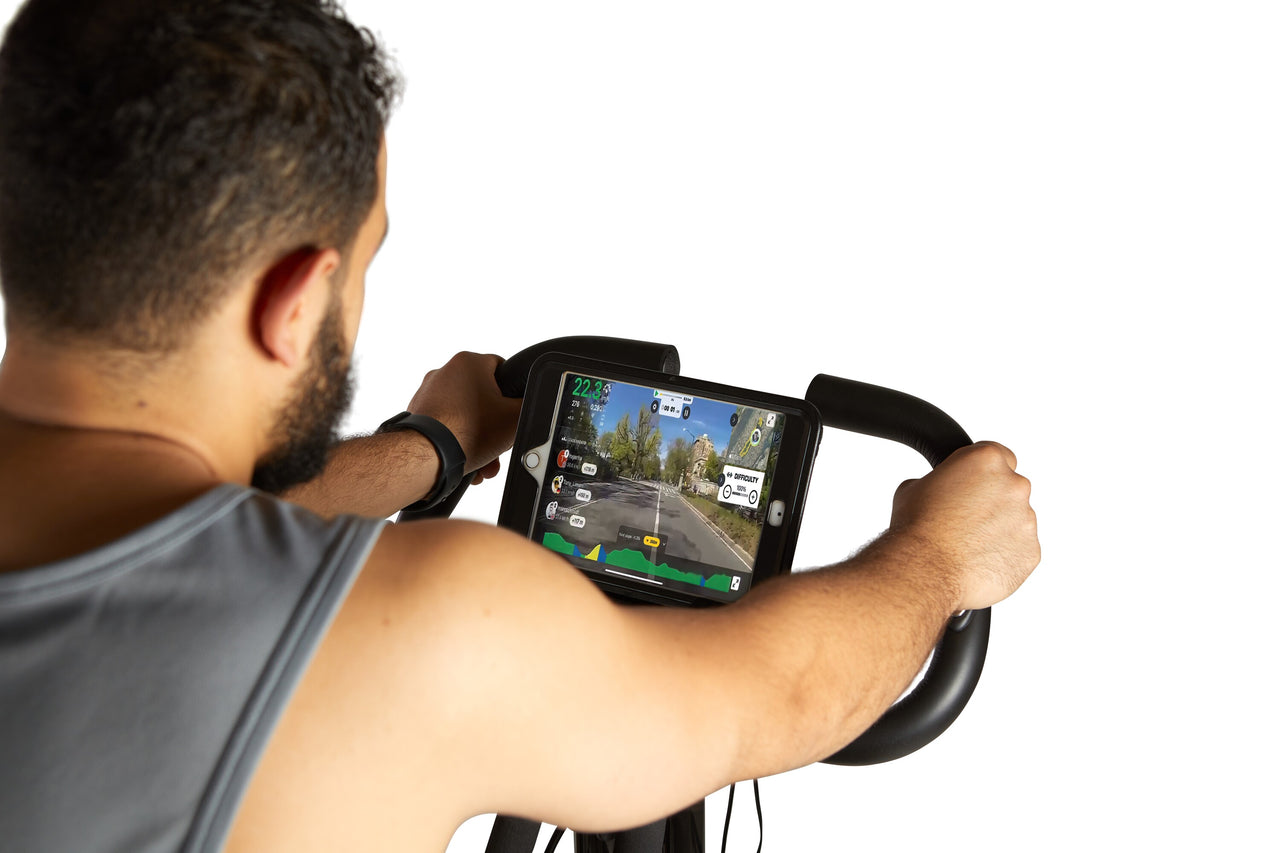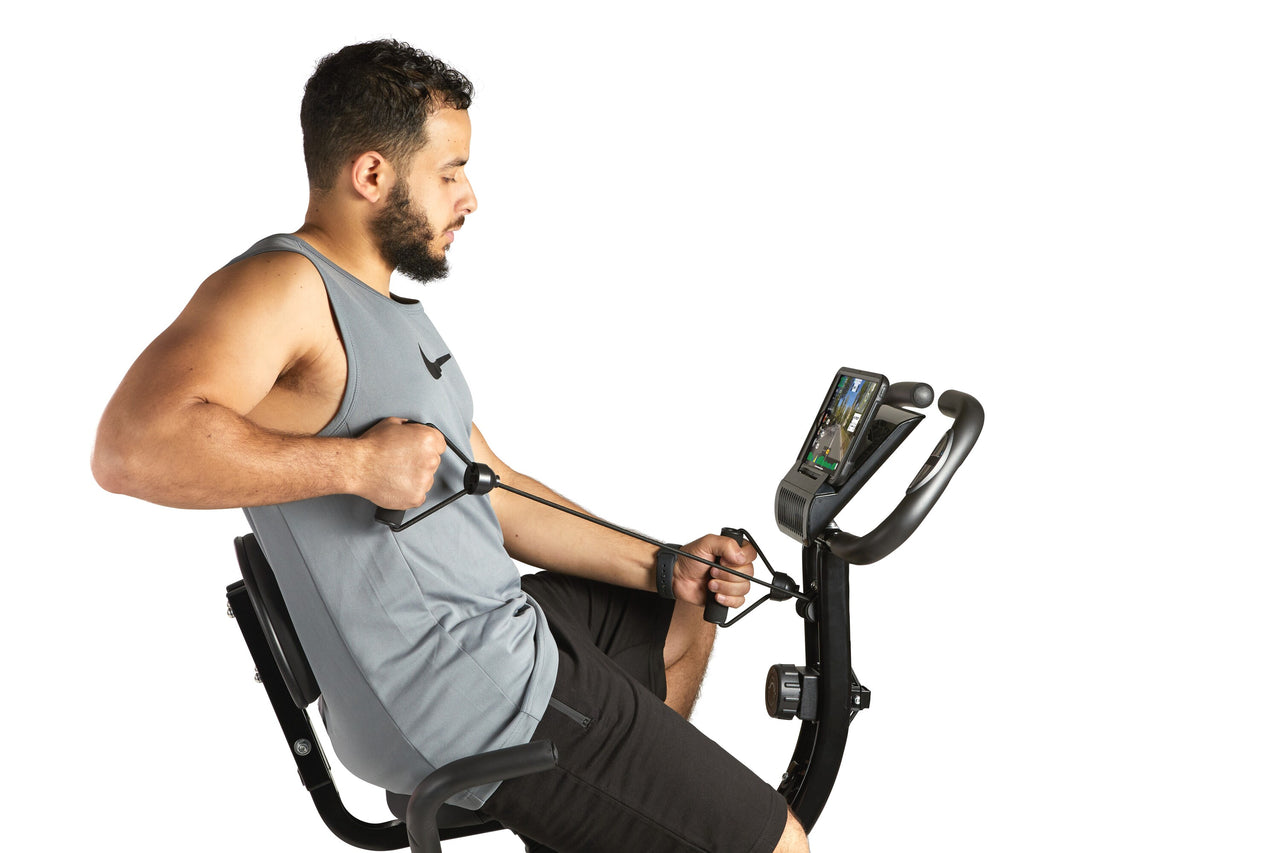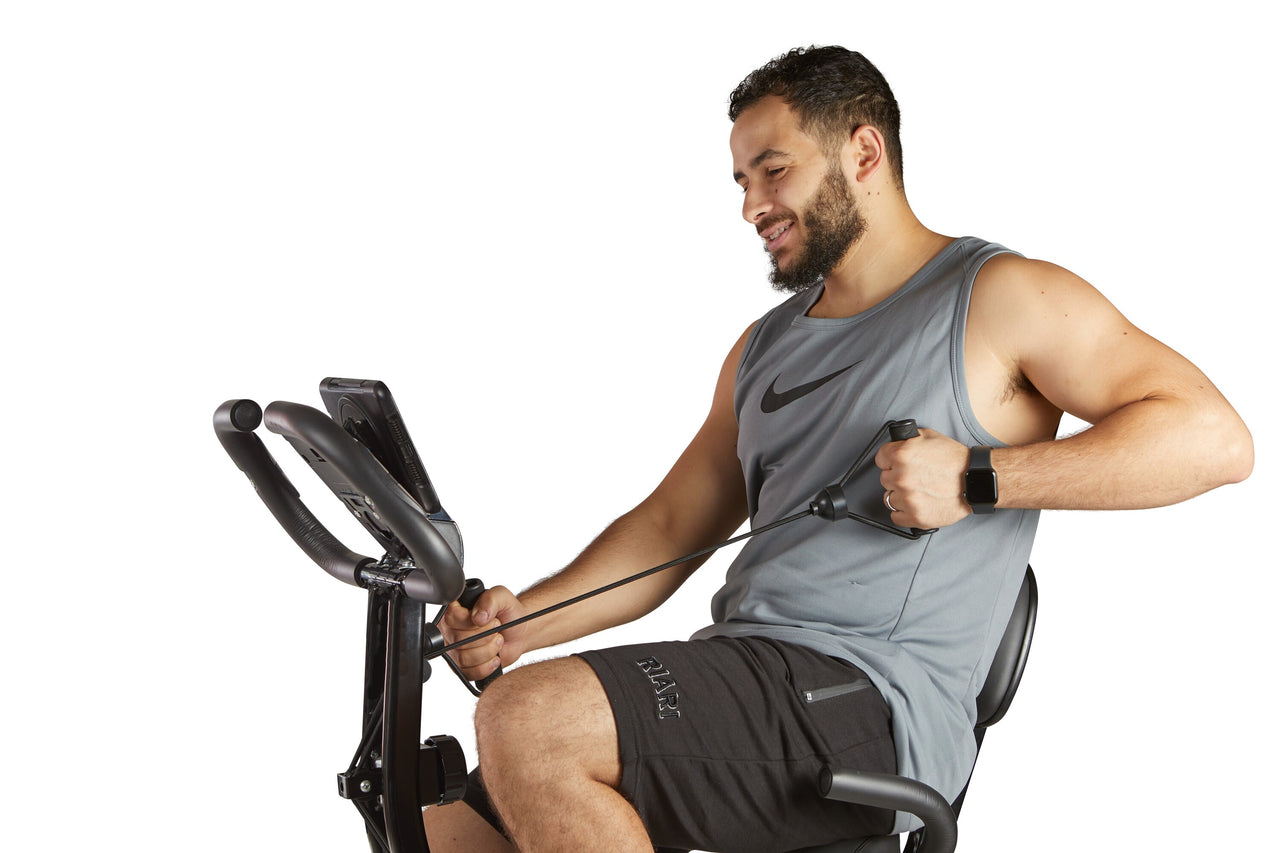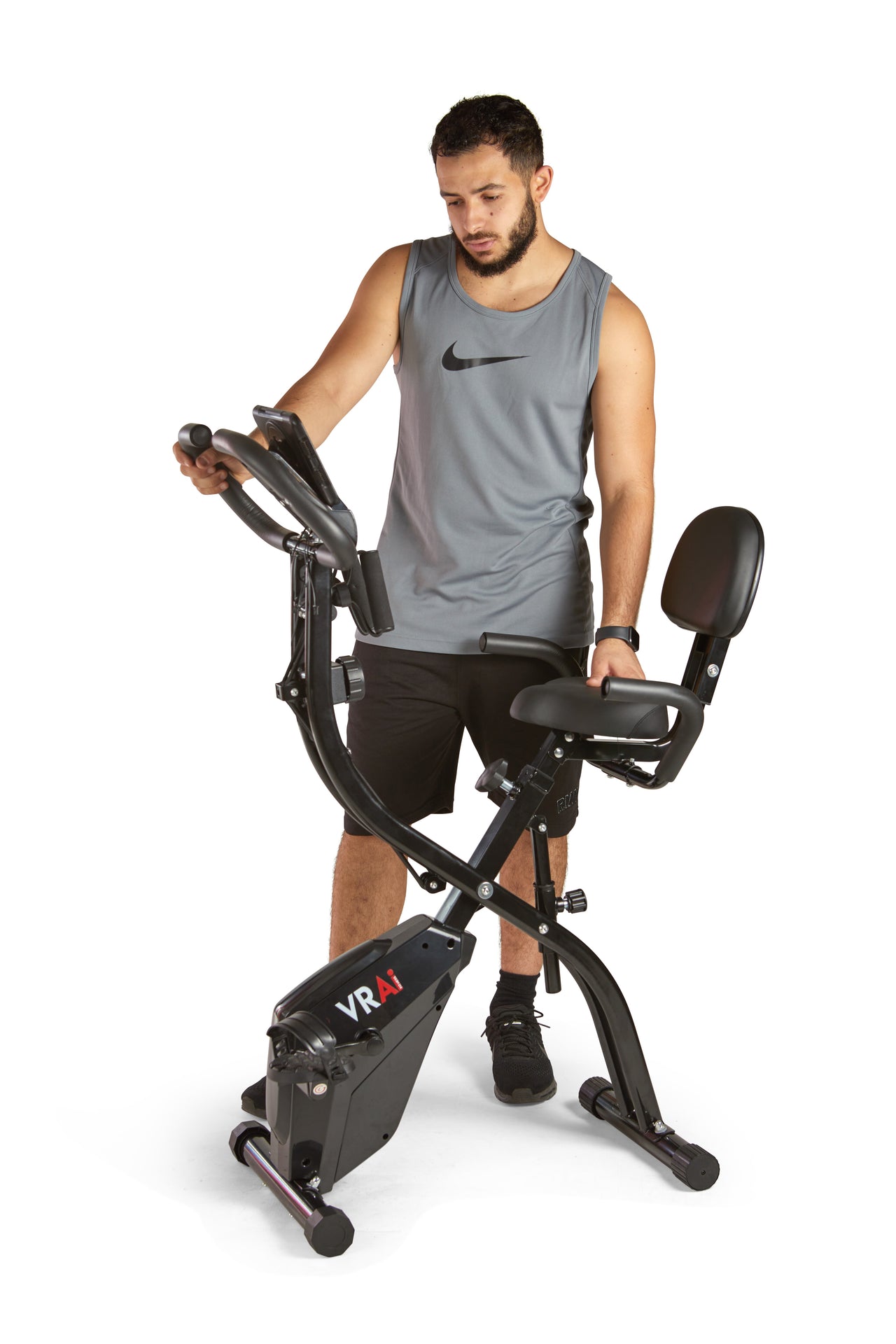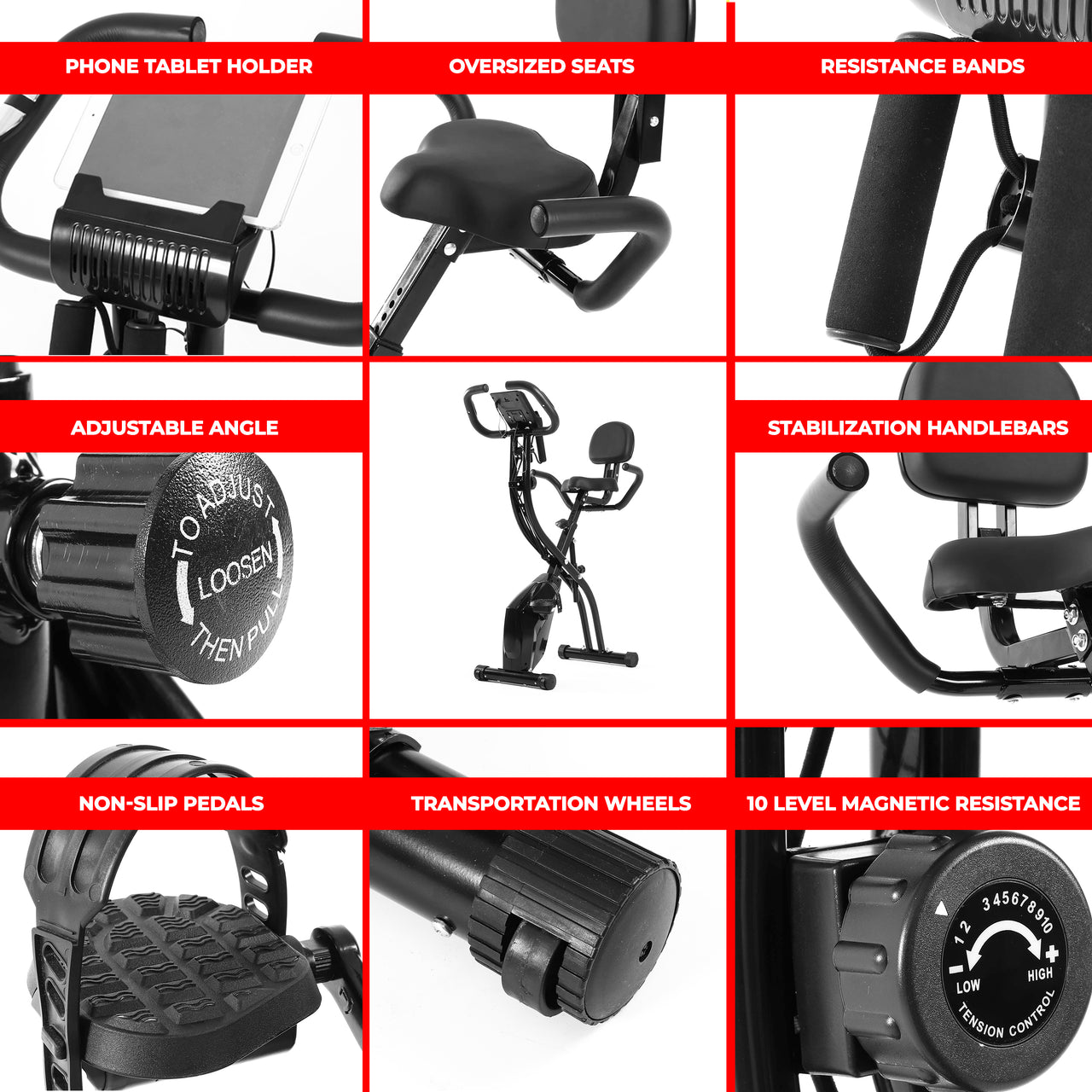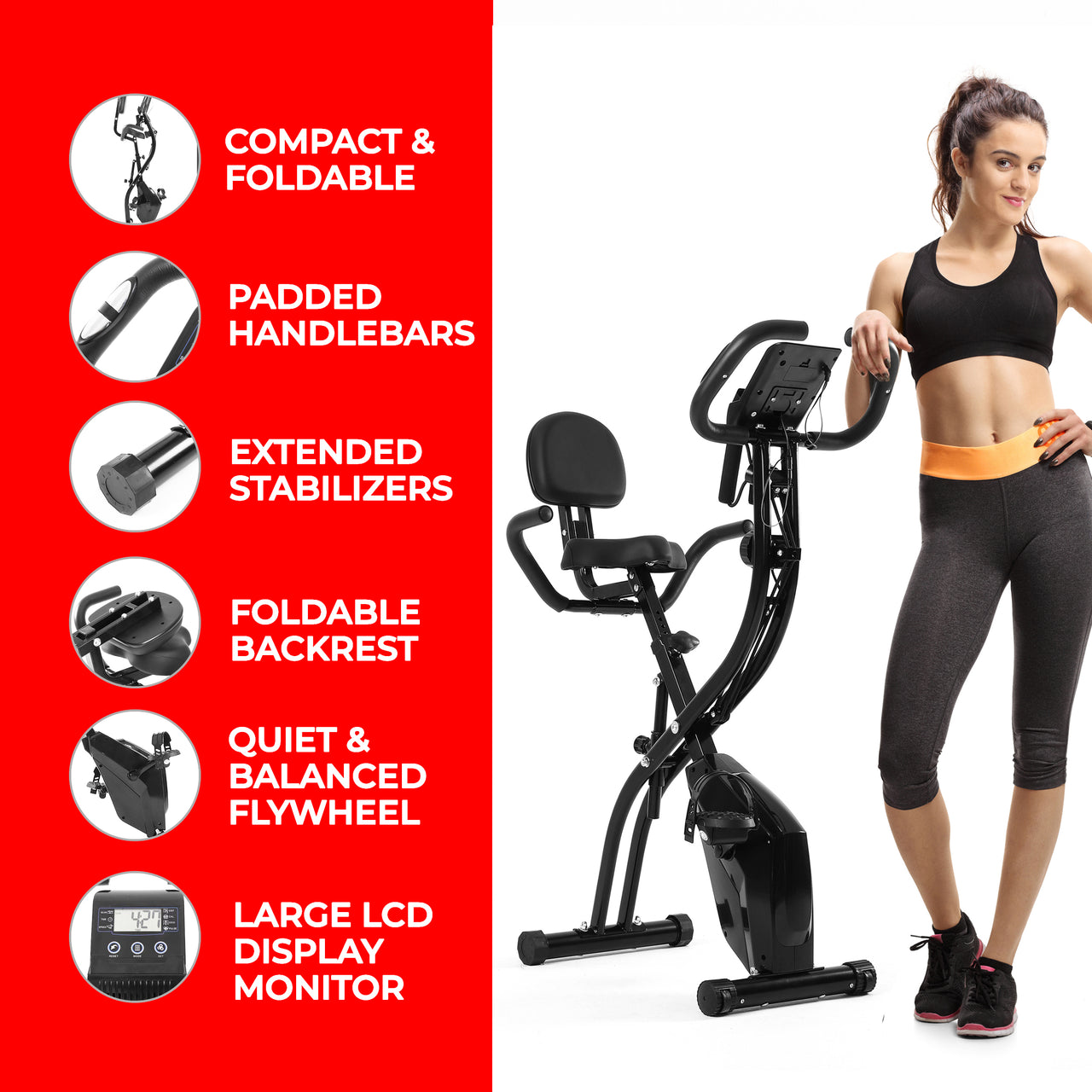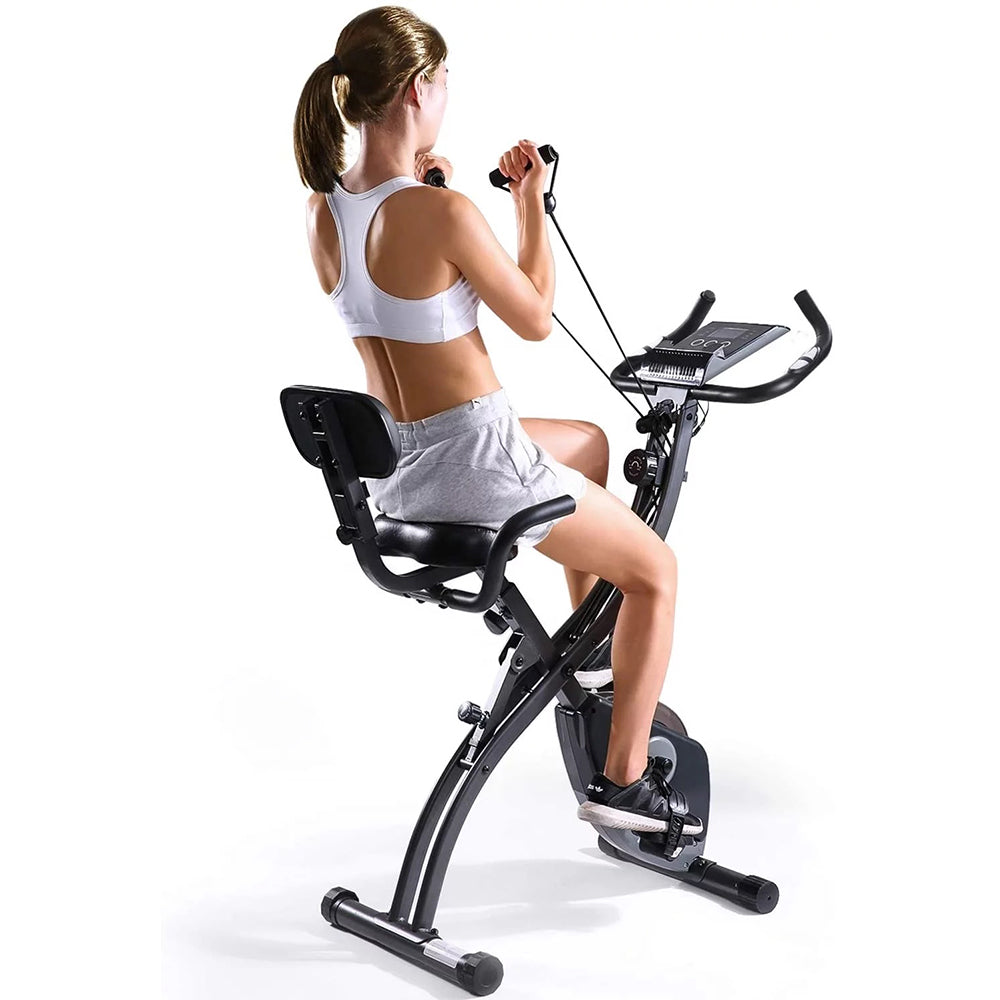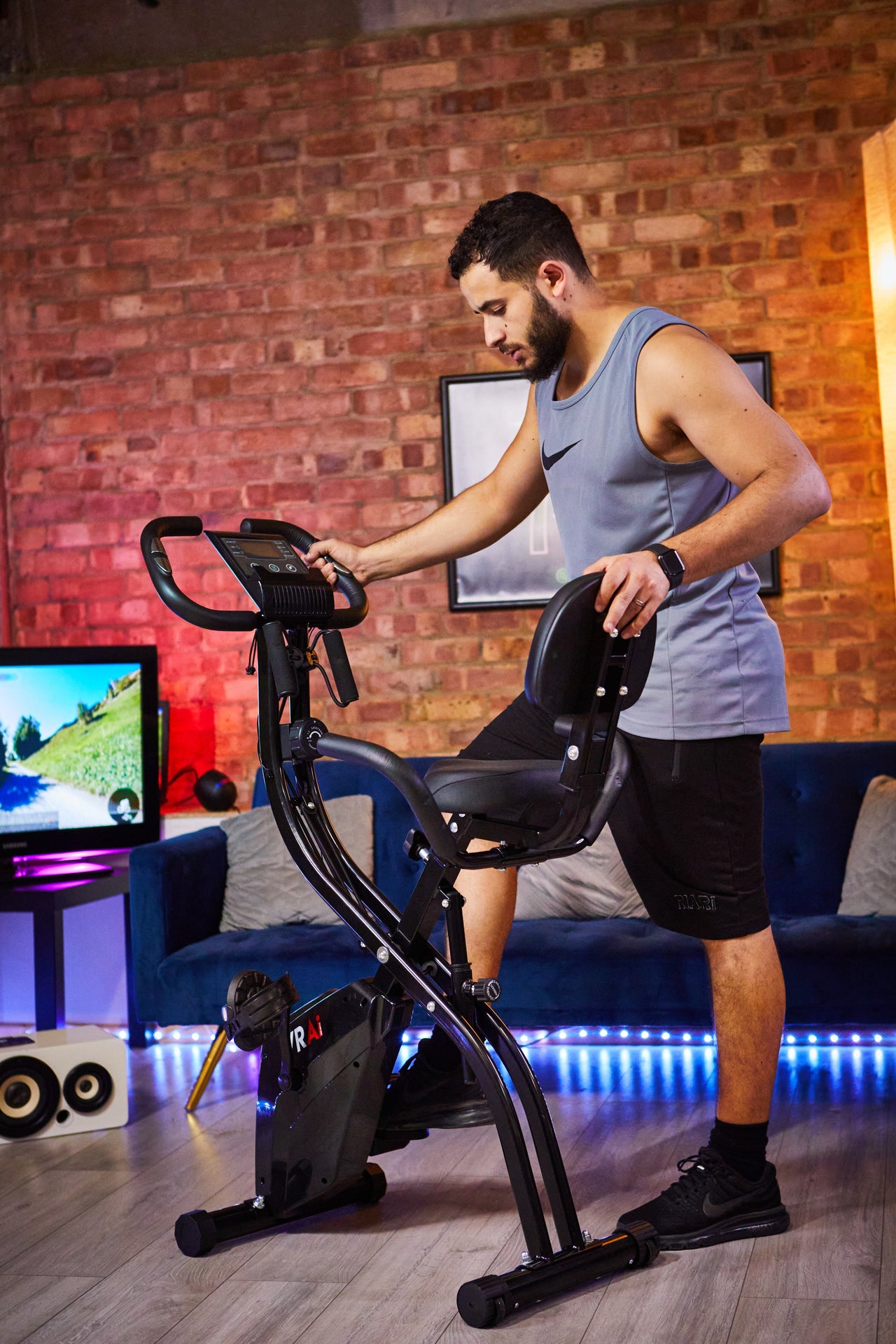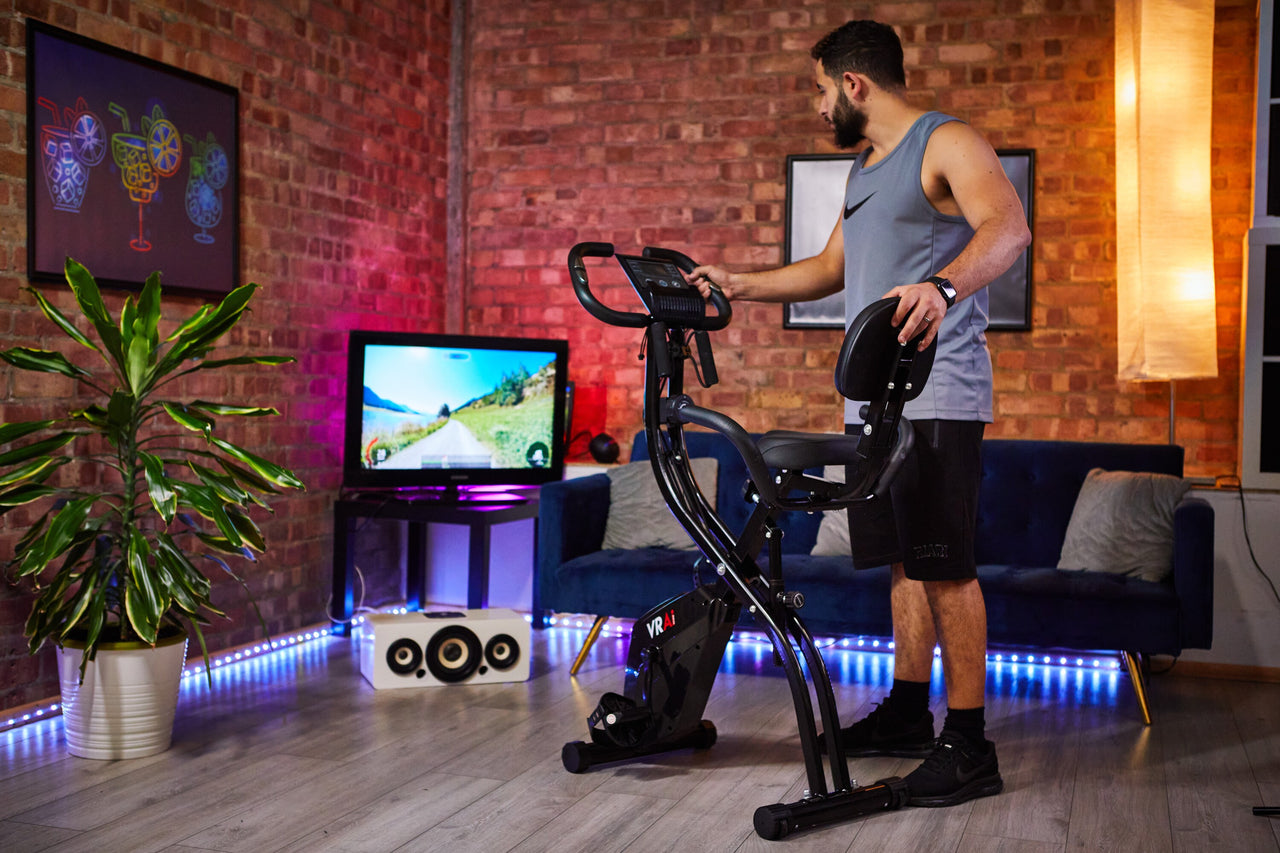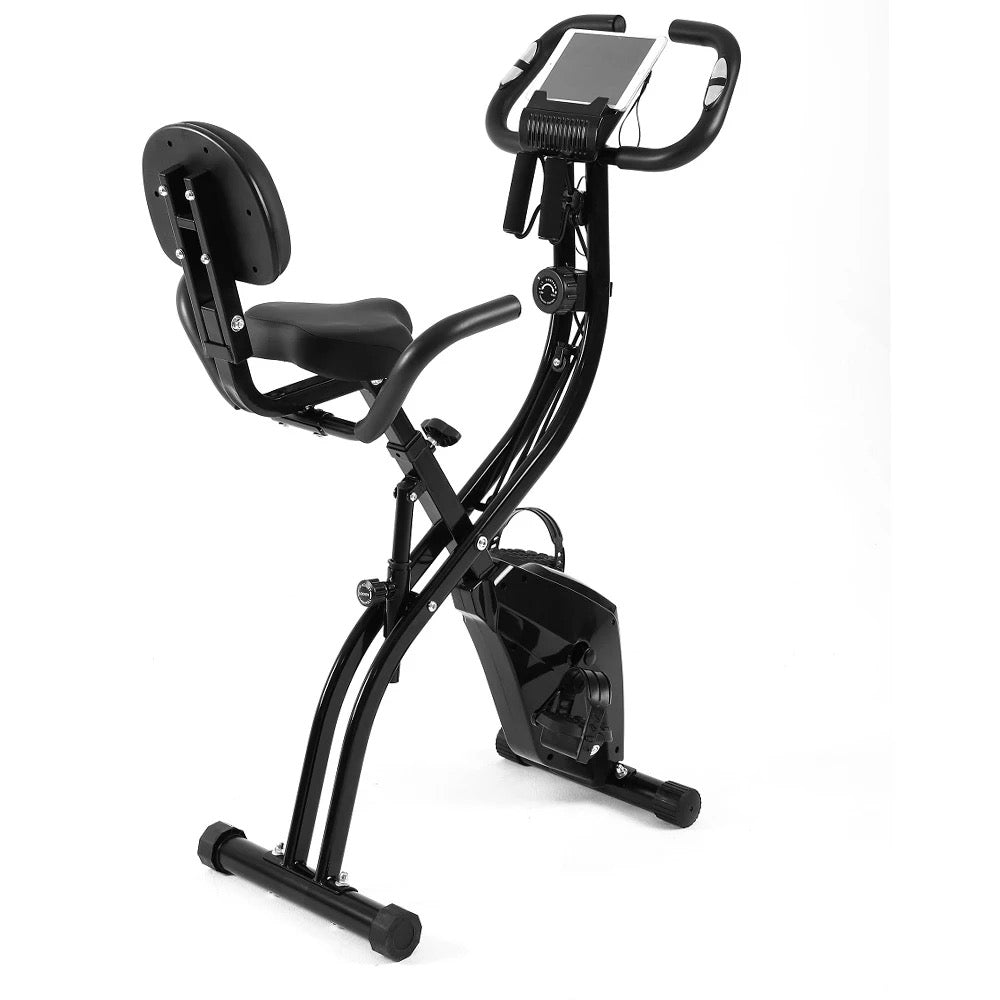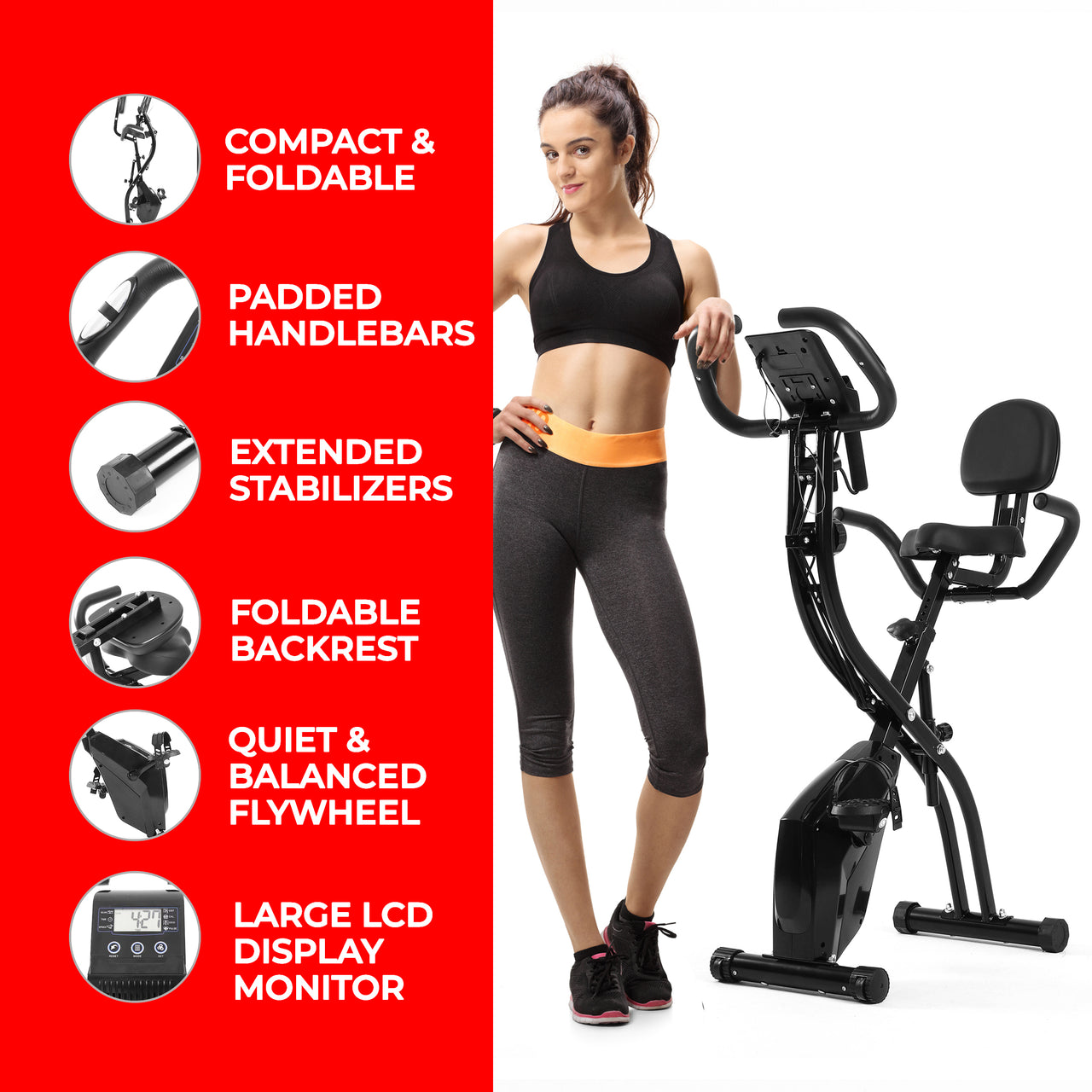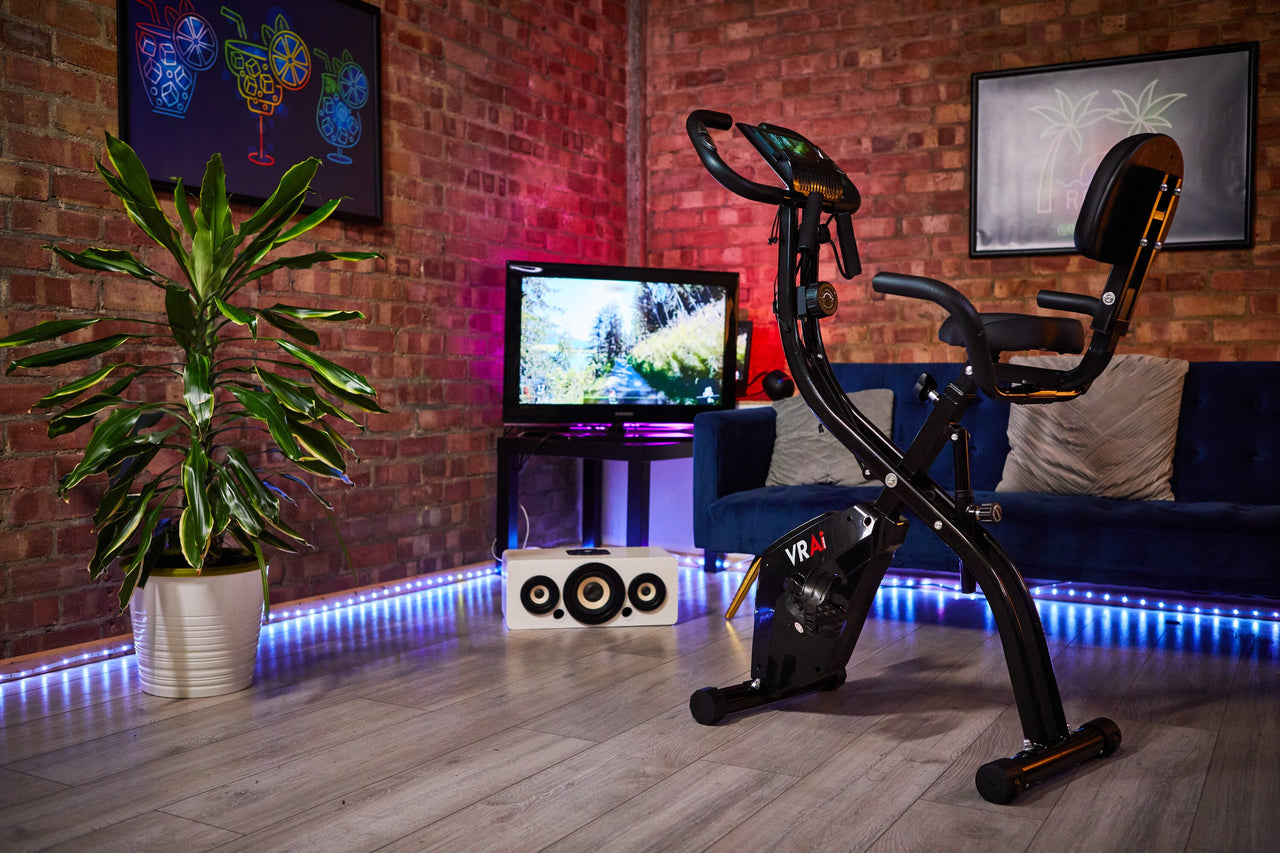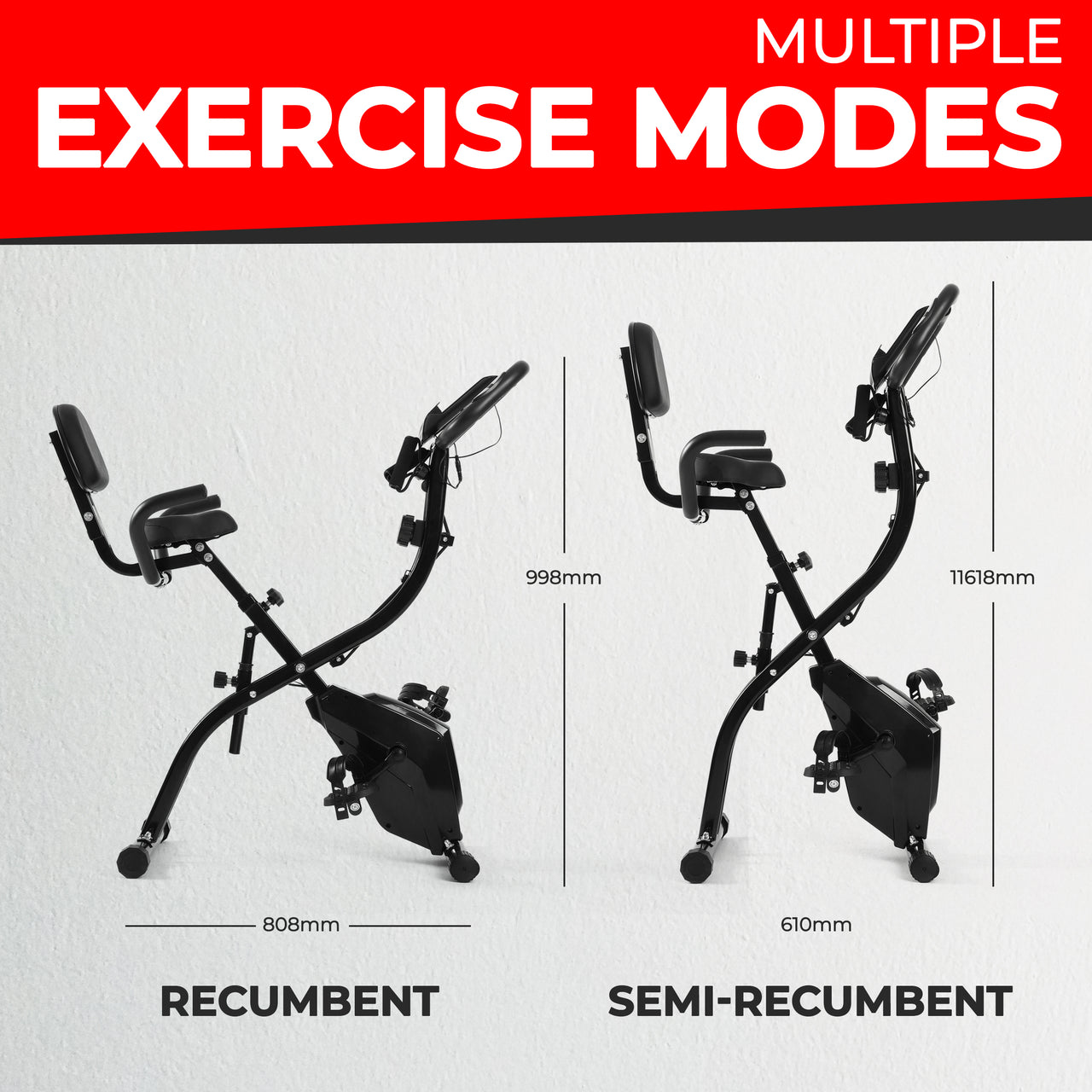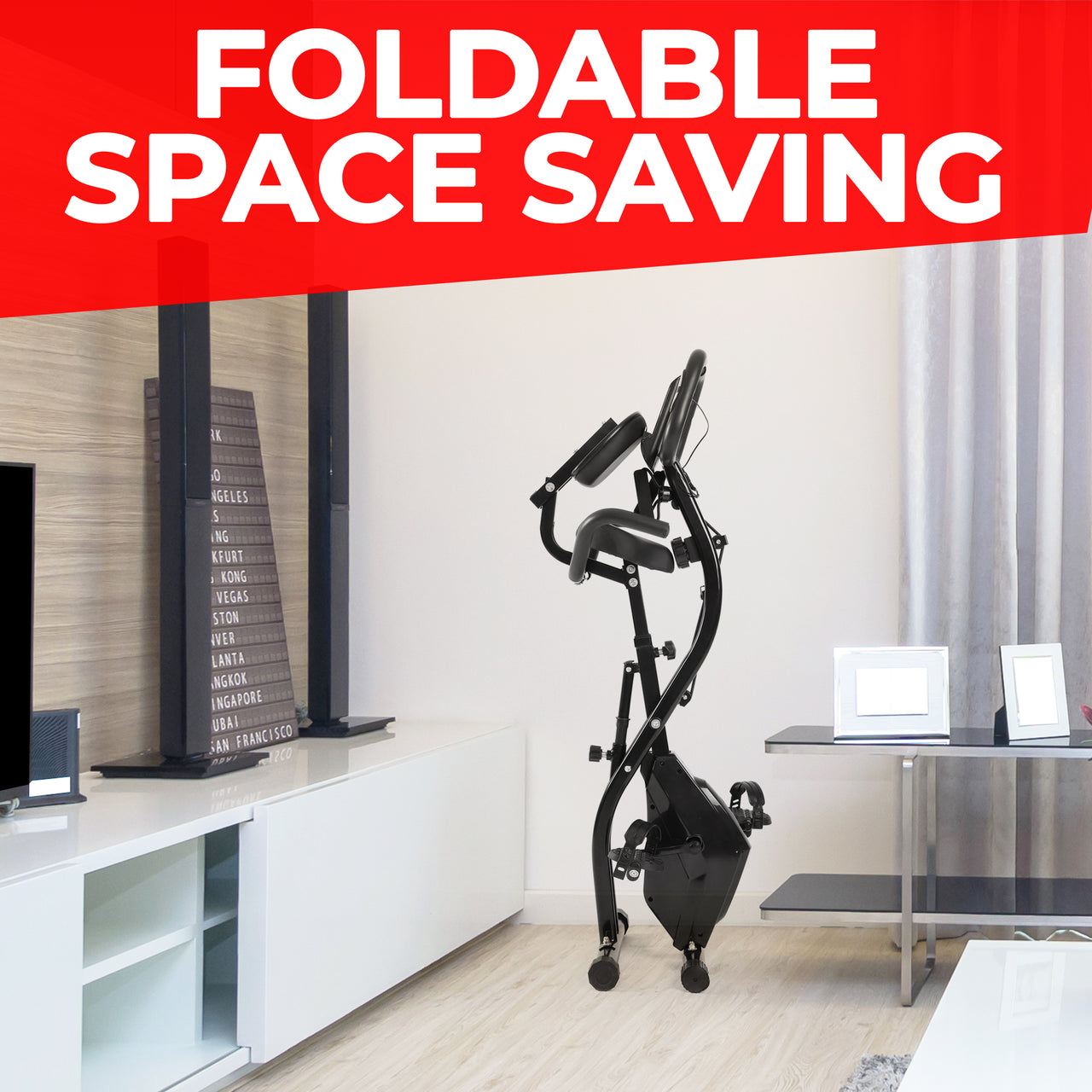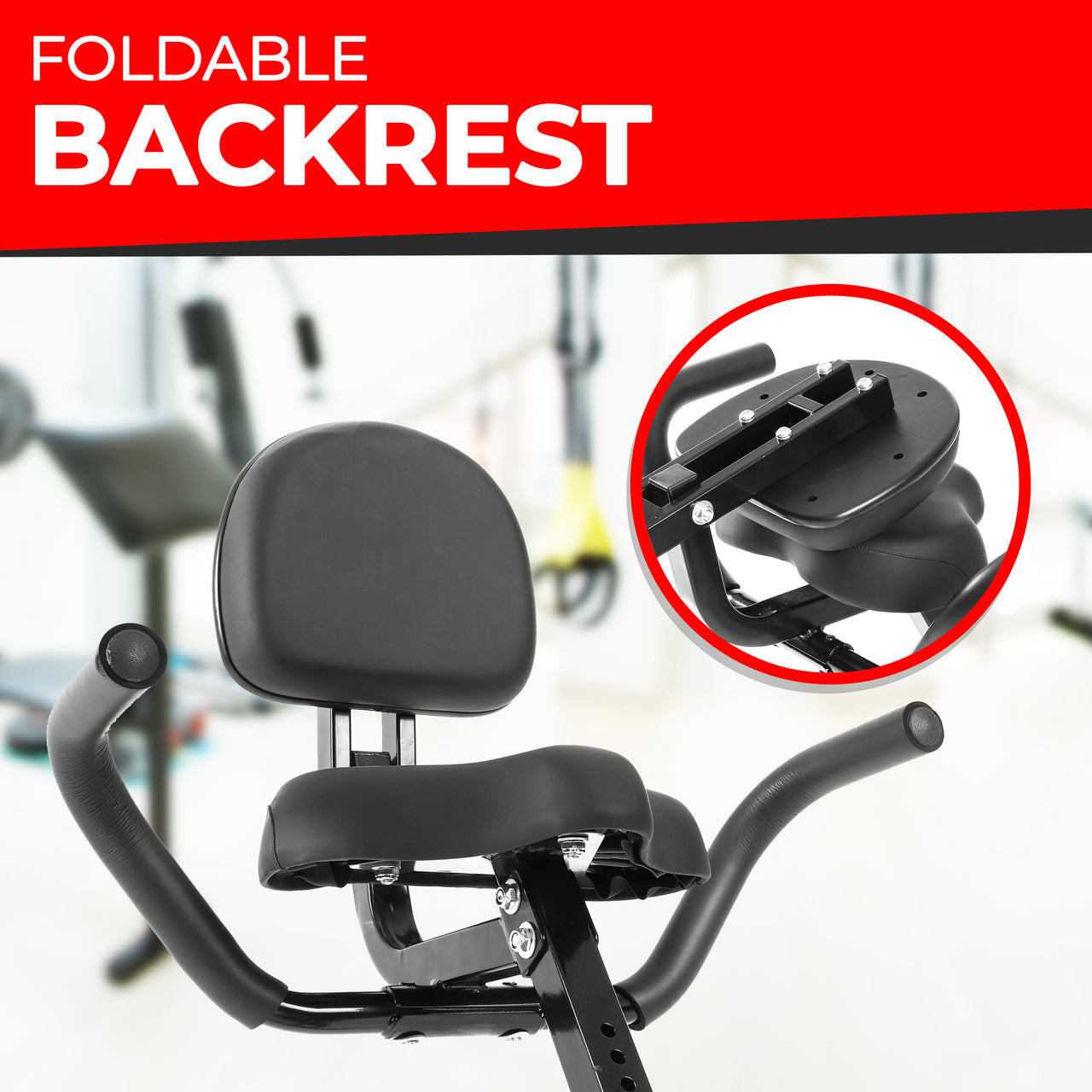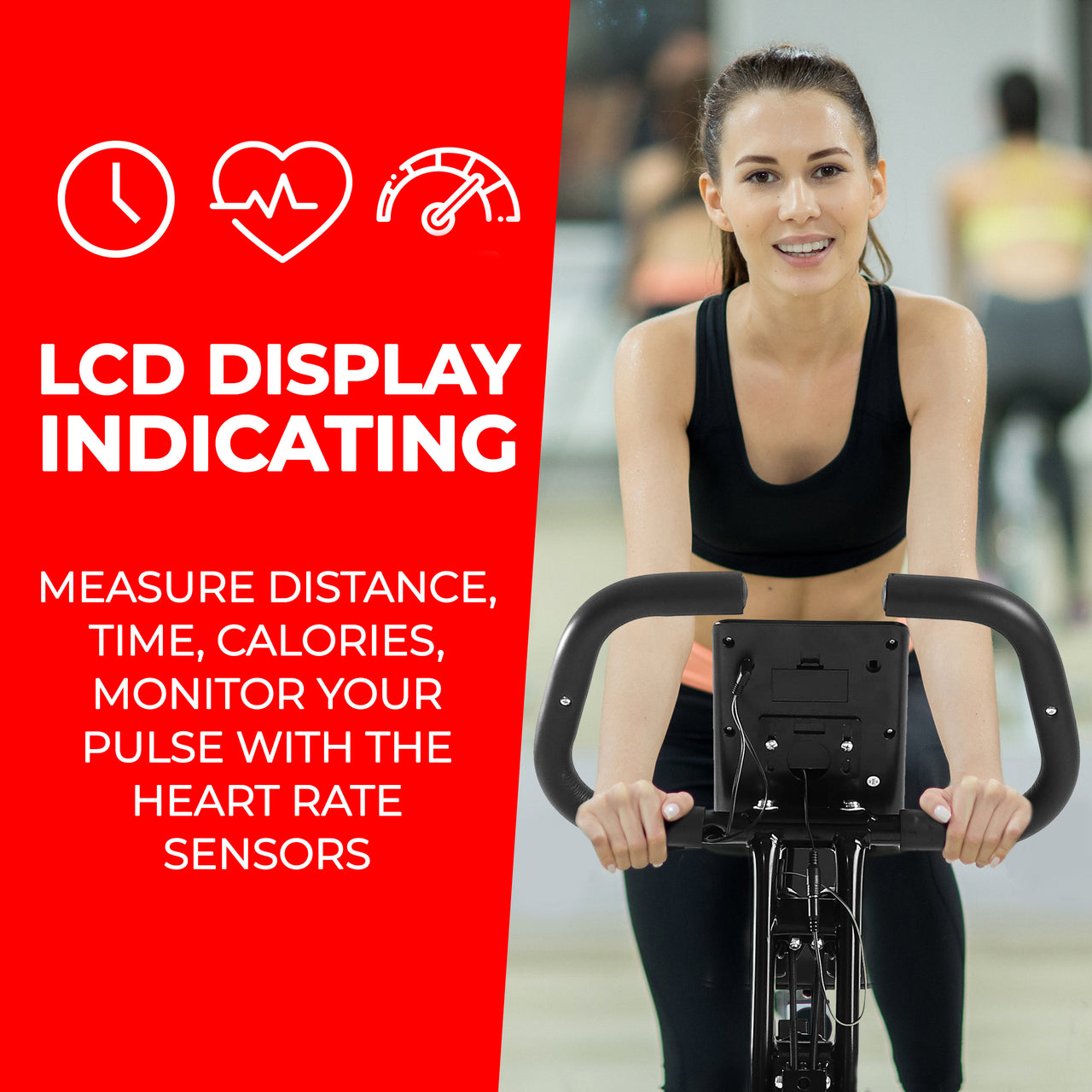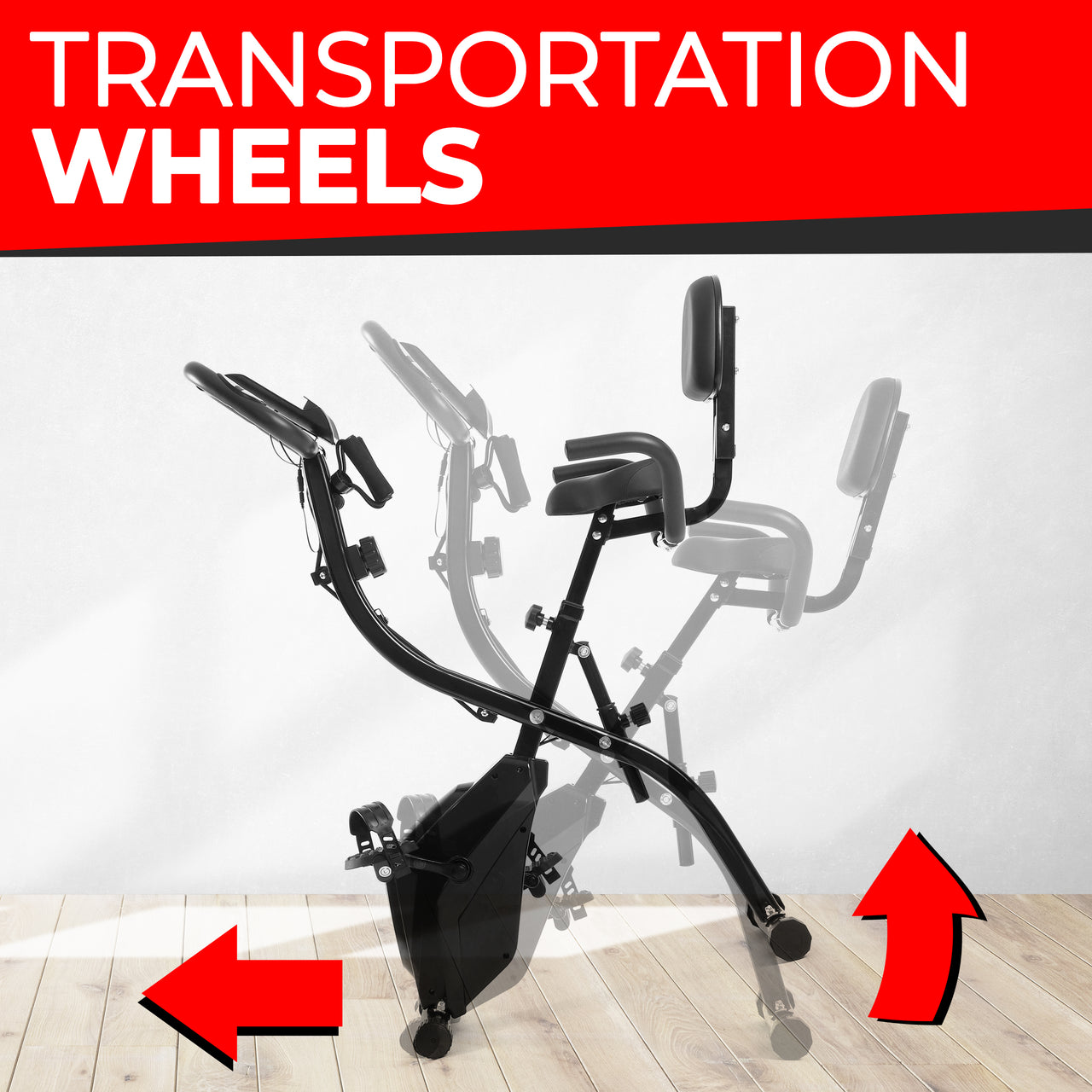 MAGNETIC RESISTANCE

HEART PULSE SENSOR

Resistance Bands
BLUETOOTH CONNECTIVITY

QUIET DRIVE TECHNOLOGY

ERGONOMICALLY DESIGNED
SXB-350 BLUETOOTH SMART FOLDED EXERCISE BIKE - EXPERIENCE THE FUTURE OF FITNESS TODAY
Use the interactivity of Video Gaming to Boost Your Motivation
This is one of the the only bikes of its kind that connects to smartphone apps through the latest bluetooth technology. Bring your home workouts to life with the SXB-350's "Kinomap Smartphone App" compatibility. With options to train virtually through thousands of locations around the world, take part in competitions, challenge friends and family or monitor your progress.
Cardio + Strength Training
You can also sculpt lean muscle mass with arm resistance bands thus combining cardio with strength training, a combination that gets you the most increased benefit from workout..
Tone Up and Lose Weight in style
Variable exercise options really kick starts the fat burning process, improves endurance and strengthens the cardiovascular system.
HIGHLIGHTS AT A GLANCE
Compatible with Kinomap Cycling App
Bluetooth Conectivity
4kg flywheel
10 Level Magnetic Resistance
Silent belt drive system
Resistance Bands
High quality multifunction console with LCD display
Comfortable and adjustable saddle and Backrest
Tablet Holder
Pulse measurement system
Non-Slip Pedals with Straps
Transportation wheels
Maximum user weight of 150kg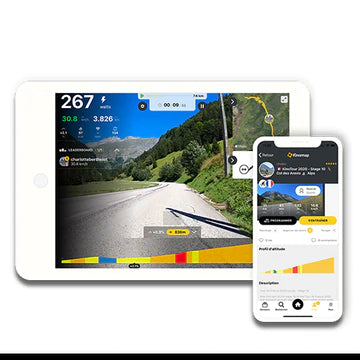 App Connectivity
The Smart Bike is compatible with one of the highest rated cycling apps; Kinomap, that can be download on to both Apple ios and Android smart phones or tablets. Challenge yourself and stay motivated as you cycle virtually through dozens of locations.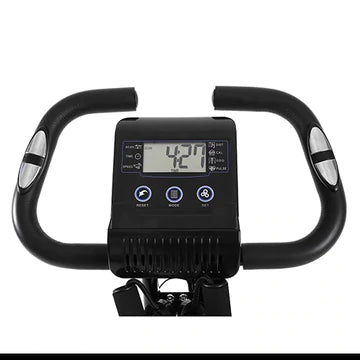 Large LCD Display
The easy-to-read LCD monitor clearly displays your pulse, time, speed, distance in miles, calories and odometer, Keeping track of every mile you've ever ridden.
The exercise bike can track your fitness data and progress for more significant results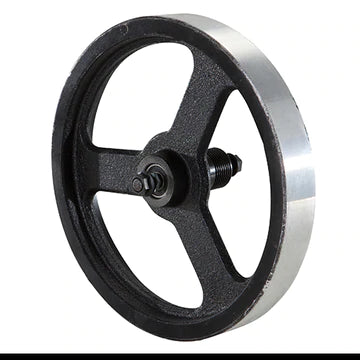 Heavy Duty Flywheel
Designed with ergonomic magnetic resistance and a heavy-duty flywheel, ensuring smooth and quiet ride movement and maintenance-free operation.
Exercise quietlly while working at the office or watching TV at home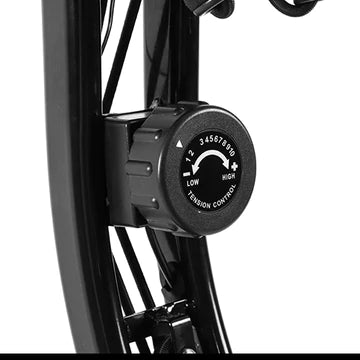 10 Levels Resistance
Our new and improved 10-level magnetic tension control system allows you to set your own standards to meet personal goals at your own pace.
Perfect for physical therapy, losing weight, body building, cardio workout, etc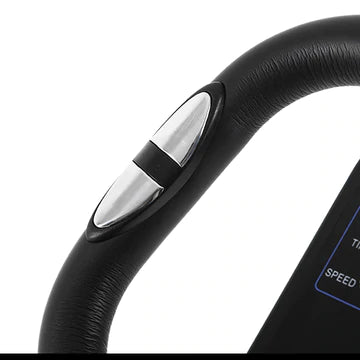 Pulse Sensors
The built-in pulse / heart rate sensors which are incoporated within the padded handlebars are easy to grab while you work out. They track your heart rate conveniently without delay directly from the handlebars.

You can easily read the data from the pulse sensor to gauge your performance.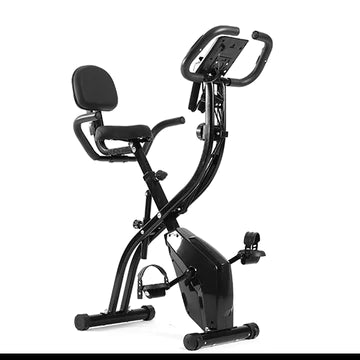 Sturdy Frame
The triangular structures of the SBX350 bike provides a safe and stable exercise process. The fixing frame is designed with X-shaped physical principles, which is very stable. Built with upgraded wear-resistant and rust-proof material, added with an sturdy upright stabilizer, allowing it to hold up to 150kg.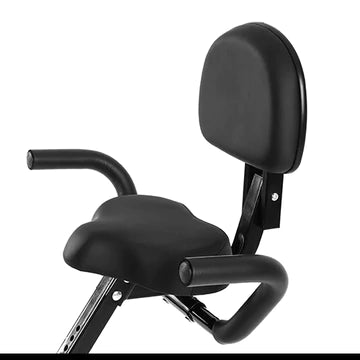 Oversized Seat
The SBX350 folding exercise bike has optimal seating. This ergonomic and oversized cushion filled seat is made with soft dense foam allowing you to sit comfortably while completing your daily workout. The backrest provides better support for your back and ensures a more comfortable sitting posture.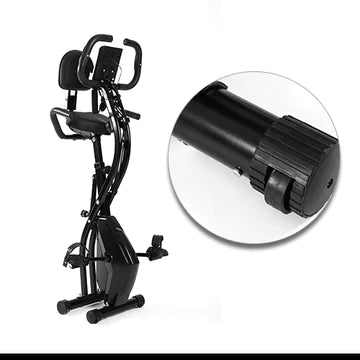 Foldable & Portable
The exercise bike can be easily folded to half of the assembled size and occupy minimal space at home for storage. Hence this exercise bike is extra space-saving.
Transportation wheels make it easier to move and relocate the bike from room to room with no need for heavy lifting or muscle strain.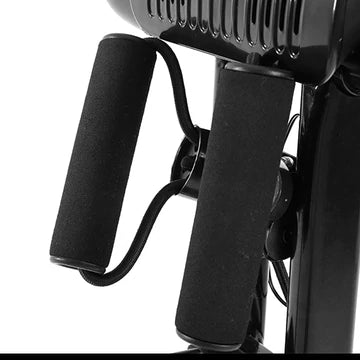 Resistance Bands
The two resistance bands help you to exercise your arm muscles and upper body while riding. Combining cardio with strength training is regarded as one of the most effective forms of training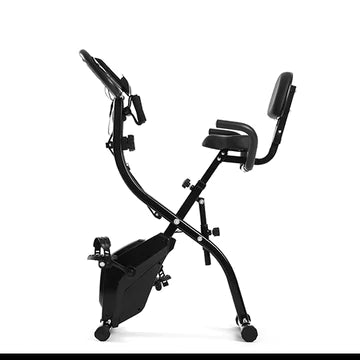 Ergonomic Design
The seat is adjustable among 4 positions to fit for riders of different sizes and meet various workout needs. The handle bars are also draped with foam to enhance comfort when exercising
Non-Slip Foot Pedals
The rubber straps keeps your feet tightly in placeand textured pedals can effectively prevent your feet from sliding during exercises. The SBX350 folding exercise bike is easy to get on and off.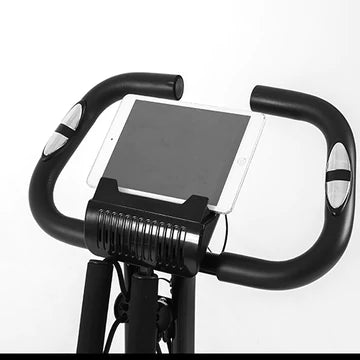 Tablet/Phone Holder
Spice up your workout by positioning your phone or tablet on the anti-skid silicone holder and conveniently train on kinomap app, watch workout videos or your favourite TV shows.
MODEL: SXB-350
HEIGHT: Max. 1339mm
FRAME WIDTH: 470mm
FRAME LENGTH: Max. 808mm
PACKAGING SIZE: 1170mm x 370mm x 240mm
BIKE WEIGHT: 19.5kg
BOXED WEIGHT: 21kg
FRAME: Steel Frame
FEET: Rubber Height adjustable
TRANSPORTATION ROLLERS: Yes
FLYWHEEL WEIGHT: 4kg
DRIVE SYSTEM: Belt drive
BRAKING SYSTEM: Magentic
RESISTANCE ADJUSTMENT : Manual
TENSION LEVELS: 10 Levels
AUTO RESISTANCE: No
FOLDABLE: Yes
ADJUSTABLE: Yes
APP COMPATIBILITY: Yes - Kinomap (FTMS)
RESISTANCE: Magnetic
THIRD PARTY CONNECTIVITY: Bluetooth
INTEGRATED PULSE SENSOR: Yes
Compatible Apps

Compatible with Kinomap Smarphone APP
Kinomap: Compete with your friends and train with the best fitness coaches in the world. Don't miss the opportunity to transform your indoor workout into a massive sports event.
Dimensions / Weight

Dimensions - Upright: 610 x 470 x 1168 mm
Dimensions - Recumbent: 808 x 470 x 998mm
Dimensions - Folded: 470 x 249 x 1339mm
Packaging Size: 1170mm x 370mm x 240mm
Bike Weight (Net): 19kg
Bike Weight (Gross): 21kg
Maximum User Weight: 150kg
Distance: Saddle - Handlebar: 400mm
Distance: Saddle - Pedal Down: 610mm (710mm Max)
Distance: Floor - Pedal Down: 180mm
Training and Resistance

Resistance System: Magnetic
Resistance Levels: 10 Levels
Variable Flywheel Weight: 4kg
Monitor / Console

Display screen: 3.6 inches
Display screen: LCD
Bluetooth Connectivity: Yes
Tablet / Phone Holder: Yes
Time Display: Yes
Speed Display: Yes
Distance Display: Yes
Calorie Consumption: Yes
Heart Rate: Yes
Technology

Pulse Sensors: Yes
Resistance Bands: Yes
Foam Covered Handle Bars: Yes
Wide Comfortable Seats: Yes
Height adjustable saddle: Yes
Foldable Backrest: Yes
Foldable Bike: Yes
Stabilizing Foot: Yes
Seat Handrail: Yes
Warranty & Maintainance

Warranty
The manufacturer's warranty for Speedbike
| Usage | Warranty | Extended Warranty limit on bikes purchased directly from Vrai Fitness | |
| --- | --- | --- | --- |
| Private use | 12 months | Extended warranty available (Please enquire directly with VRAi Fitness) | |
| | | | |
Delivery
Free delivery to most of Mainland UK
Delivery directly from the manufacturer
No Hassle Return
Complaints & Service
In case of a return, we ask you to contact us previously by mail or phone so we can arrange the pick up for you.
In case you have any trouble with our equipement feel free to contact us. We will take care of it immediately.
other features

Phone / Tablet Holder

10 Levels of Resistance

Transportation Wheels

Exrtra-Wide Seats

Anti-Slip Pedals

150kg Weight Capacity
As Seen on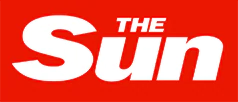 FAQ's
WHAT IS THE CORRECT SADDLE HEIGHT?

This is one of the more frequent exercise bike FAQs. In short, when you sit on the saddle or seat, there should be a slight bend in your knees with you leg positioned on the bottom pedal.
WHAT IS THE DIFFERENCE BETWEEN AN UPRIGHT AND A SPIN BIKE?

The typical upright has a free spinning magnetic flywheel; the pedals stop moving when you stop pedaling. The upright has features such as a console, programs, and a wider more comfortable seat. A spin bike is designed to mimic a road bike. The drive system and pedals remain engaged; with the flywheel revolving, the pedals still are revolving as well. These bikes are designed for indoor cycle training, or to be used in high-intensity spin classes.
WHAT ARE THE DIFFERENT TYPES OF TENSION?

This is a common concern in exercise bike FAQs. Indoor stationary bikes use one of three types of resistance to provide tension to make pedaling harder or softer. An upright air fan bike has a large open air flywheel where the resistance increases only when you pedal faster. Air resistance bikes don't have adjustable resistance; you simply pedal faster to create more wind resistance and make the workout more difficult. The second design uses mechanical resistance provided by a tension belt wrapped around a flywheel. It is adjusted with a tension knob mounted on the frame located in front of the cyclist that controls the brake pads applying pressure to the strap. The last and most modern design uses a magnetic resistance flywheel similar to what is used on elliptical trainers. The manual magnetic brake system is adjusted with a tension knob. On an electromagnetic resistance bike, the tension is increased or decreased electronically with the touch of a button on the console which in turn moves a magnet closer to or further away from the flywheel. Electromagnetic resistance bikes are the most expensive but they offer smooth performance and are maintenance-free.
CAN THE SEAT POSITION GO AS HIGH AS THE HANDLE IS?

Yes, you can adjust your seat up and down as well as forward and backward so that you always have the most comfortable position when working out.
CAN YOU PEDAL BACKWARDS?

Yes! You can change the direction you are pedaling with no problem, just start cycling in the direction of choice and enjoy cardio exercises comfortably.
CAN YOU WORKOUT YOUR UPPER BODY WHILE CYCLING ON THIS BIKE?

Definitely. Your upper body does a fair share of work when it comes to cycling. With this bike you can work out your shoulders, back, biceps and chest using the tension ropes / resistance bands. Being strong in the upper body also allows users to hold a better position on the bike.
WHEN ARE THE BIKES GOING TO BE DELIVERED?

Bikes are delivered within 3 to 5 working days of placing an order. If express delivery is selected during checkout, the bike should be with you with 1-3 working days.
IS INDOOR CYCLING REALLY GOOD FOR YOU?

There's a reason that spin classes are getting more popular every year at gyms and health clubs, with spinning currently the number two most popular choice for exercises classes at gyms. (Losing out to Yoga, if you're wondering!)
So is this a good form of exercise? A recent study was the first of it's kind into spin cycling. It was unique in that it combined the different health benefits of indoor cycling, where previous studies had looked at one specific effect such as how indoor cycling effected blood pressure.
The study found there was a number of really positive benefits to health including:
- Decreased blood pressure
- Aerobic fitness
- Cholesterol
- Losing weight without losing muscle mass
The study also found that combining working out on a spin bike with working with strength training yielded the best results.
CAN I REALLY BUY NOW AND PAY LATER?

Of course, just choose whichever option you'd like at checkout! Splitit: We've partnered with Splitit so you can pay for your order in 2 or 3 easy, interest-free instalments. Klarna: We've partnered with Klarna so you can pay for your order later (after 30 days) or in 3 easy, interest-free instalments.
WHERE CAN I FIND OUT MORE ABOUT THE KLARNA PAYMENT OPTIONS?

You can find out more about Klarna and the Klarna payment options on
the page here.
WHERE CAN I FIND OUT MORE ABOUT SPLITIT PAYMENT OPTIONS?